Fashion and art are aesthetic expressions of what we feel or want to say. So dressing up for an elegant party is throwing a slogan of joy into the air and leave a memorable moment. So, choosing a proper party dress is very important. You won't never want the wrong costume selection to affect your days ahead. You also don't want to be the center of attention in a negative perspective.
To understand, every party has its own rules. You can't generalize every party theme to another. As additional information in this article, here are the tips you need to know if you want to look perfect at a female party. Curious? Keep reading!
How to dress for a female party?
A female party is an opportunity to go out with friends, sisters and colleagues to spend a pleasant evening in the company of women. Here are some tips to take care of your look.
There are many and different events proposed by the various clubs: It is not mandatory to participate in something organized, to spend a nice evening together you can also decide to simply eat a pizza or maybe try a new ethnic restaurant in which you have never been or to go dancing. Make sure your party dress won't limit your activities, otherwise your party would be a nightmare! Or you can dedicate the evening to watching a new film at the cinema or decide to go to the theater, there are no limits, just indulge your tastes!
Having said that, let's get to the look: why is the look important? Unfortunately (luckily less and less) it happens to see women dressed up in a baroque, excessive and vulgar way. Women's day is nothing more than an occasion to get together, have some fun. So why go crazy with a vulgar party dress?
Instead, think about having fun and spending a few hours with friends, sisters or colleagues as a tribute to your female relationship. We can therefore say that the look can easily be the one you adopt when you go out for an aperitif or a not too formal dinner.
Below we recommend three types of outfits based on the type of evening you want to spend.
1. Rock style look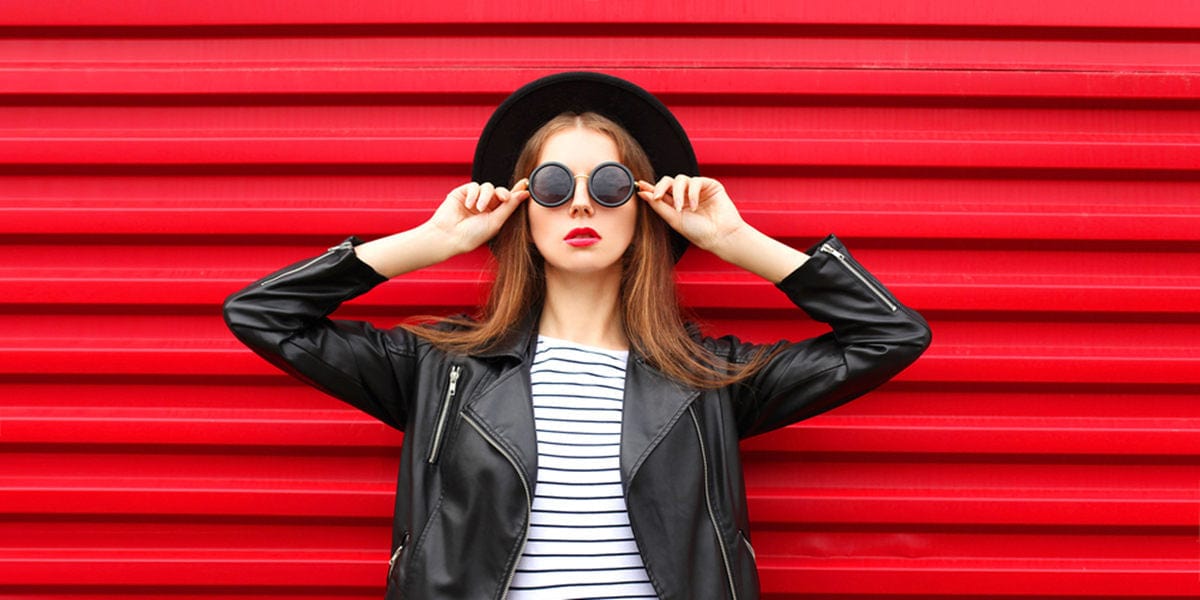 If you go to a place with dinner or an organized event you can show off a rock style, therefore decisive and a little aggressive. So you can wear a black sweater to which you can combine a gold metal necklace and a maxi bangle, a slim fit jeans of those super tight and tight at the ankle, black ankle boots, preferably in leather and a clutch not too small (basically not it's going to be a super chic evening) black but you can also opt for a different color. If you love gritty looks you can combine it with red, turquoise or even mustard as long as it is in leather.
As for the make-up you can apply red lipstick on the lips or even burgundy but leave the eyes bare, just a little mascara so as not to weigh down the final result too much. Otherwise, if you want to focus on the eyes, we recommend smokey eyes dark and natural gloss on the lips.
2. Bon ton look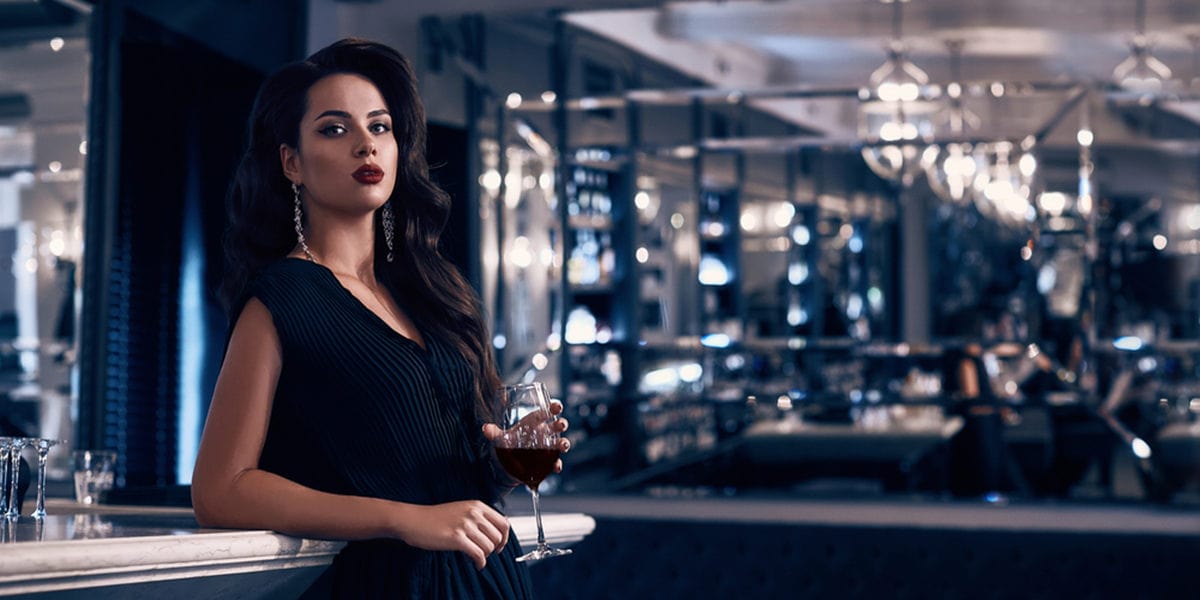 If you have a more romantic soul and have decided to have an aperitif in a more chic place then we recommend dresses with a not excessive neckline but a knee-length skirt or, on the contrary, those without necklines (therefore round) and a skirt just over mid-thigh . The jumpsuits are also nice. In this case, black is always good but even better powder, a more delicate shade. Since you will spend most of your time sitting, you can safely wear decollete, even if they are blunt.
Delicate make-up: light cream eye-shadow, a dash of eyeliner, lots of mascara and a veil of nude lip-gloss.
3. Disco look
If together with your friends you have decided to take the opportunity to go to the disco to dance (disco music, hip hop, Latin ...) then we recommend a more evening look but still comfortable enough so that you can unleash your dancing streak!
Those who do not like heels or outfits that are too "evening" can wear a maxi shirt or a sheath dress that is not too short with low ankle boots like amphibians. Otherwise you can choose to wear leggings (maybe a little sparkling) with a simple t-shirt and a short jacket on top: in this way you can take it off when you want to go wild on the track. For shoes, you are spoiled for choice: if you love heels you can put on a pair of decollete, ballet flats, flat boots or dance sandals if you love Latin or Caribbean dances.
Another option: heavy socks, glitter shorts and a black top on top. On your feet a pair of ankle boots and you will be perfect. As a make-up you can indulge yourself a little more: smokey eyes with some glittery details, darker eye-shadows or leave the eyes defined with a cut crease and focus on the lips with an intense lipstick.
5 basic tips for performing at any party
The fabric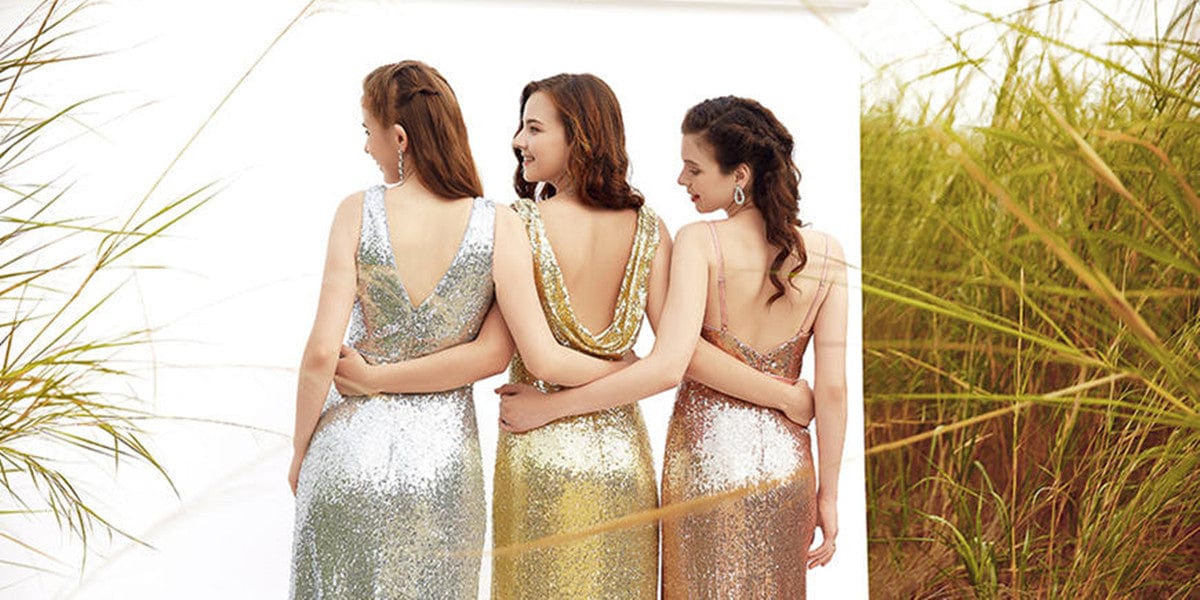 When dressing for an elegant party such as a  sequin party dress, it is necessary to take into account the quality of the fabric. The design may be perfect, but if the dress does not allow you to walk or the zipper itches, you will lose security and that discomfort will be visible to others. So ask where the fabric comes from; if your choice really suits the design and if it is soft and resistant regardless of whether the party is in hot, temperate or cold weather.
Glitter on the dress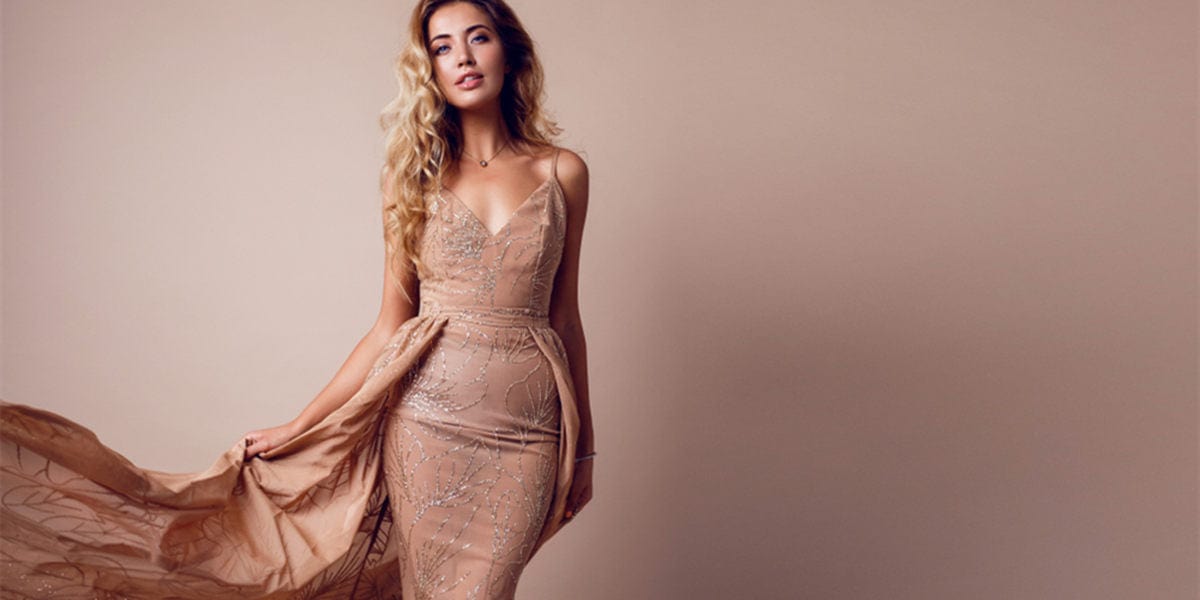 The rhinestones and diamonds in a dress depend on the taste of the wearer. For example, at late-night parties, the best are dresses that have a little shine on the top and are matte in the fall, to have a perfect transition at nightfall.
Colors and necklaces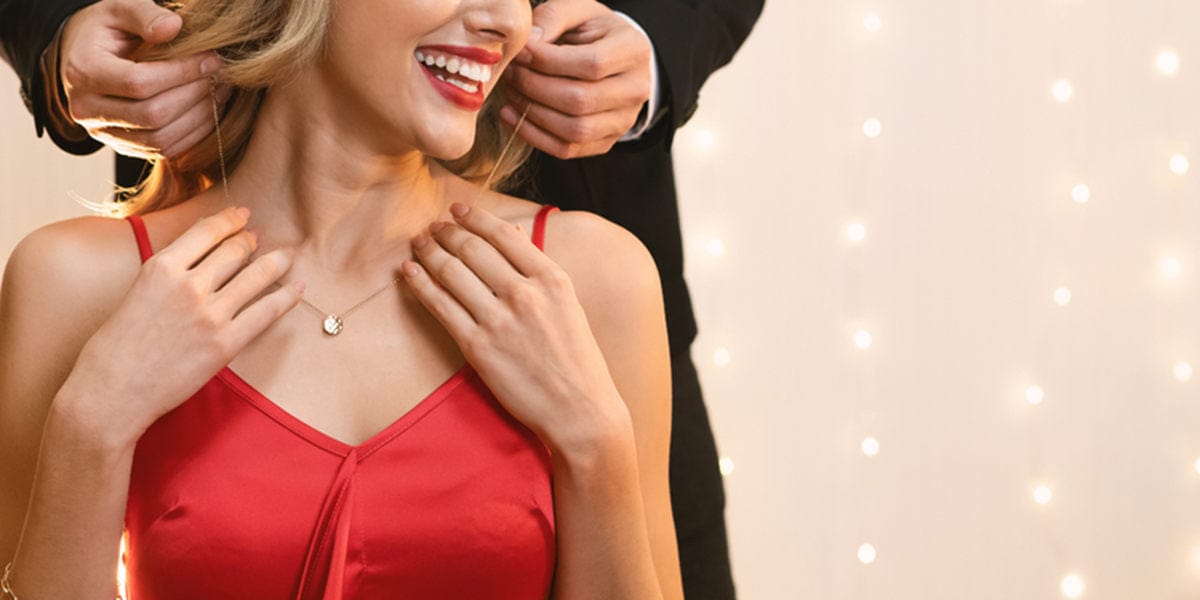 Currently the fashionable colors are between night blue, gold and sand and rose gold. The accessories depend on the dress. If it has a lot of shine, the best thing is to do without the necklace and opt for small earrings to balance the complete look. For example if you wear this sequin dress.
Choice of coat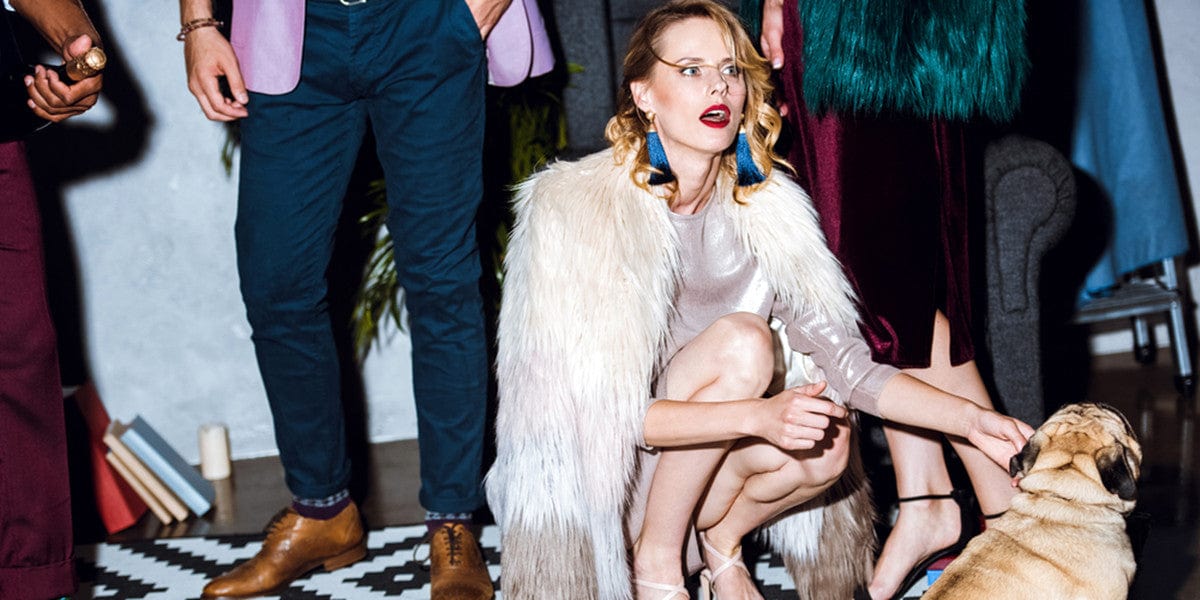 For a party in warm or cold land, you have to take into account the coat you will use. It can be a coat or a cape. Usually this garment must match the dress, but you can also risk making color combinations. Make sure the combination of your coat and party dress really matches the theme of the party. Make sure it "doesn't hurt" every eye that sees it!
The heels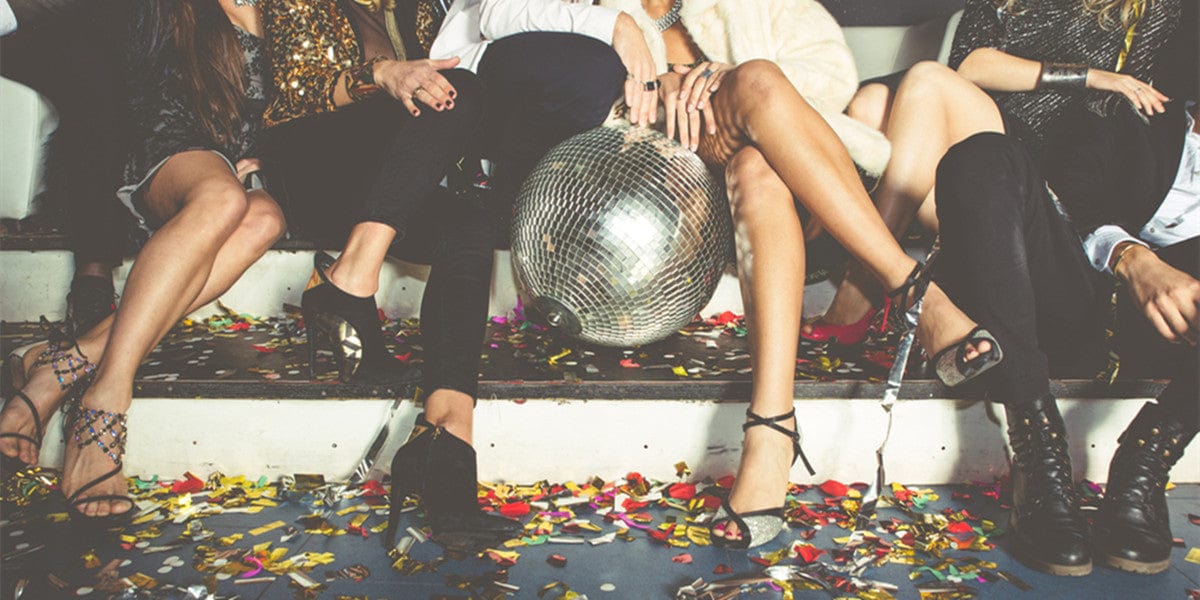 They are indisputable when it comes to dress up. Although it must be clarified that the needle ones are fatal for events where you must walk through grass or rustic terrain. The best are platform shoes with bottle-type heels, which work very well for lounge and grass. These days, ball gowns usually cover the feet, unless they have a slit. This latest design makes heels the stars of the night. If you wear this sequin party dress, the bottle-type-heels would be recommended.
3 reasons to buying party dresses online
Practical:

you don't even need the help of a designer.

You just have to look at the various items available and choose the best one.

Cheap: There are many online shops selling various quality party dresses at affordable prices.

More choices: By buying online, you will have more choices than relying on one or two designers.

You can go from one store to another in just a few clicks.
To help you out, here are 6 affordable party dresses that are perfect for dancing at an evening party.
6 affordable party dresses to dance the night away in
Sexy One Shoulder Split Sequin Maxi Dress For Party
Women's V-Neck Seuqin Memaid Dark Green Maxi Party Dress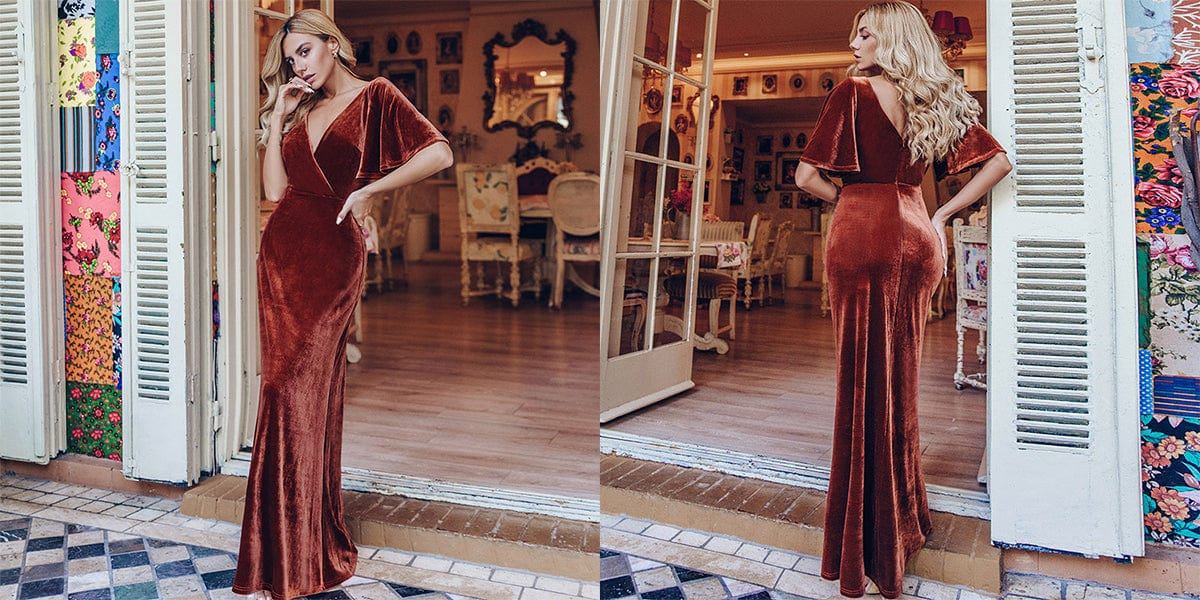 Elegant Double V Neck Velvet Burgundy Party Dress for Women
Elegant V Neck Maxi Long Sparkly Navy Blue Party Dress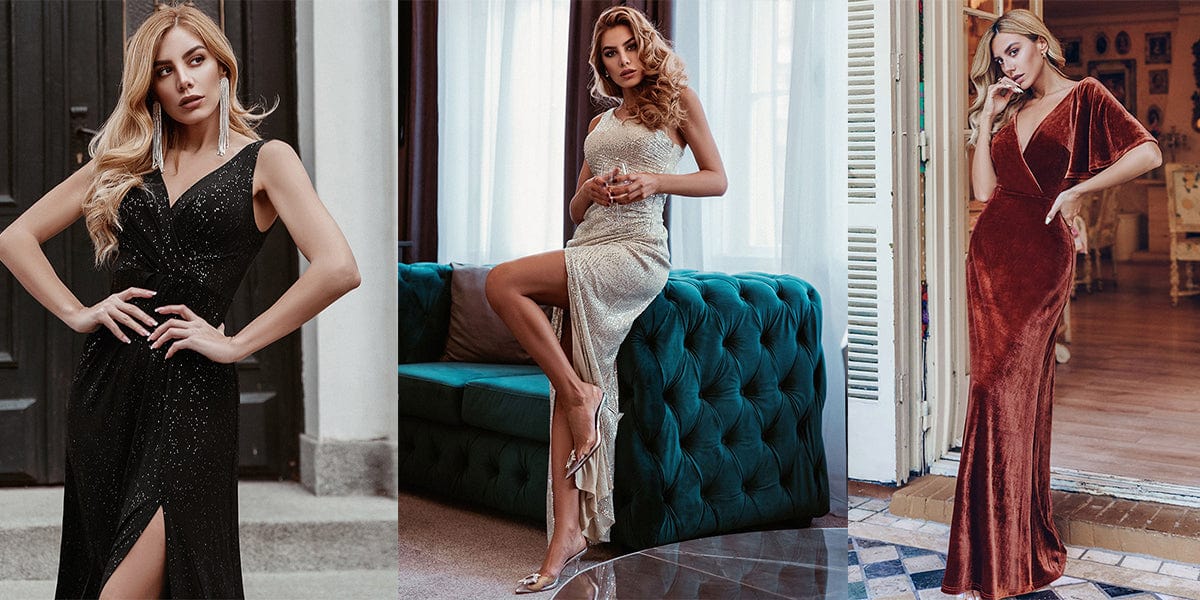 Floor Length V-Neck Split Sexy Trendy Black Party Dress With Sequin
A Line Half Sleeves V-Neck Sequin White Maxi Party Dress
Got an inspiration? We hope this article was useful! Thanks for reading and have a nice day!