Attending your daughter's wedding could be equal parts exciting and equal parts emotional. You simply need to celebrate this special day with the perfect smile on your face and a stylish outfit that is classy and elegant. So, how do you go about selecting that perfect dress that will highlight your role accurately?
Let's take a look at the five most significant things you need to consider while selecting gorgeous dresses for mother of the bride.
Pick the Color Wisely
It's best to stay clear of white or ivory so as not to match the dress of the bride. Consider the season as well as the formality of the event. Another important criterion is to check the color of the bridesmaid's dresses so that you don't get mistaken for one! Avoid flashy shades and go in for something subtle in neutral shades.
Style of the Dress
The style of your dress will depend upon the location of the wedding. If it is a casual country wedding, you will need to dress the part and same will be the case if it is a formal black-tie affair. Do take the weather and religious customs into consideration as well.
Don't Give Off a Sexy Vibe
The catchwords here are appropriate and understated. Keeping this in mind, avoid showing-off too much cleavage. Don't go in for an ultra-short dress or anything that is too bold, be it accessories, make-up or the attire. Remember elegance is the catch here.
Consult your Daughter
Ideally, you should talk to the bride and ask her for her suggestions on what she expects. If she is fine with whatever you like and is casual about it, then you can go ahead and dress up as you deem fit. But if she is particular about a certain style or color, then you will need to follow that. It's her special day after all.
Shop in Advance
Avoid last-minute stress and plan your purchase well in advance. You might need a few alterations to attain that perfect fit. Go in for something that you adore so that your personality will resonate from it.
What Are the Current Trends for Mother of the Bride Dresses?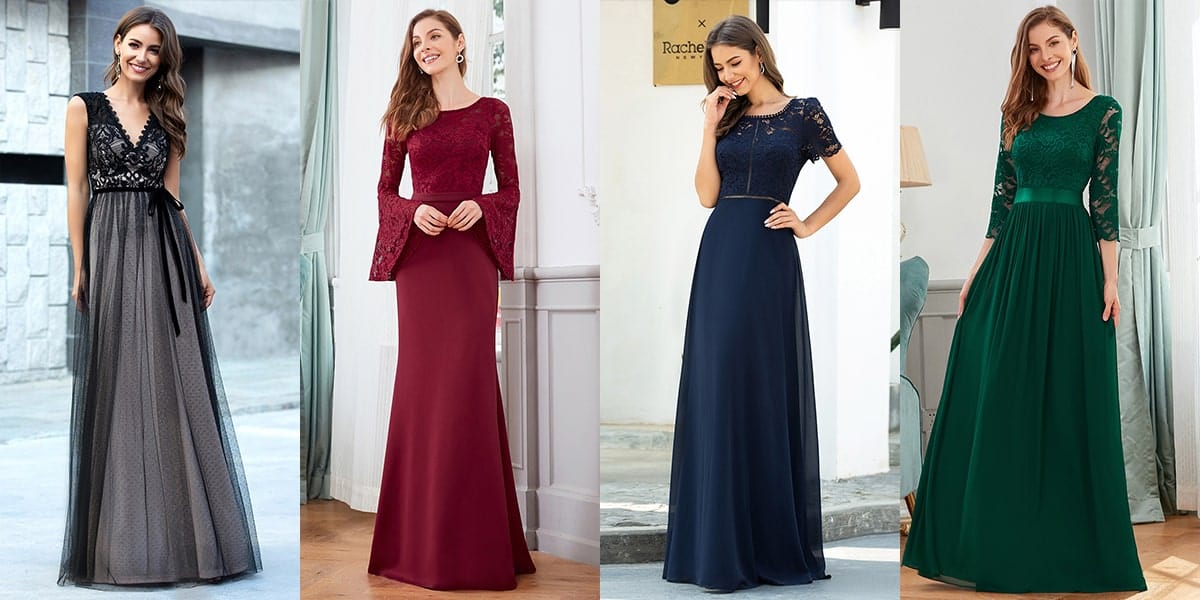 Gone are the days when the mother of the bride dresses meant something that was frumpy or ill-fitting. Stay in touch with the fashion trends and pick for yourself a dress from the numerous high-street retailers or designers who have a wide selection in fashionable mother of the bride looks. You ought to look fabulous as it is going to be the most memorable day of your life. Your daughter is getting married after all!!
Currently trending for all the mother of the brides out there is the evergreen knee-length dress. Keep in mind that elegance is the key, so you can also go in for a long dress which goes up to the ankle or one till the carves works great too.
A dress with a short jacket as a cover-up or a dress with a stole or gilet is trending these days. It not only gives a stylish look to the dress but also adds to that graceful charm.
Let us help you out by suggesting our top five gorgeous yet affordable mother of the bride dresses.
Exude Grace in a Lace Gown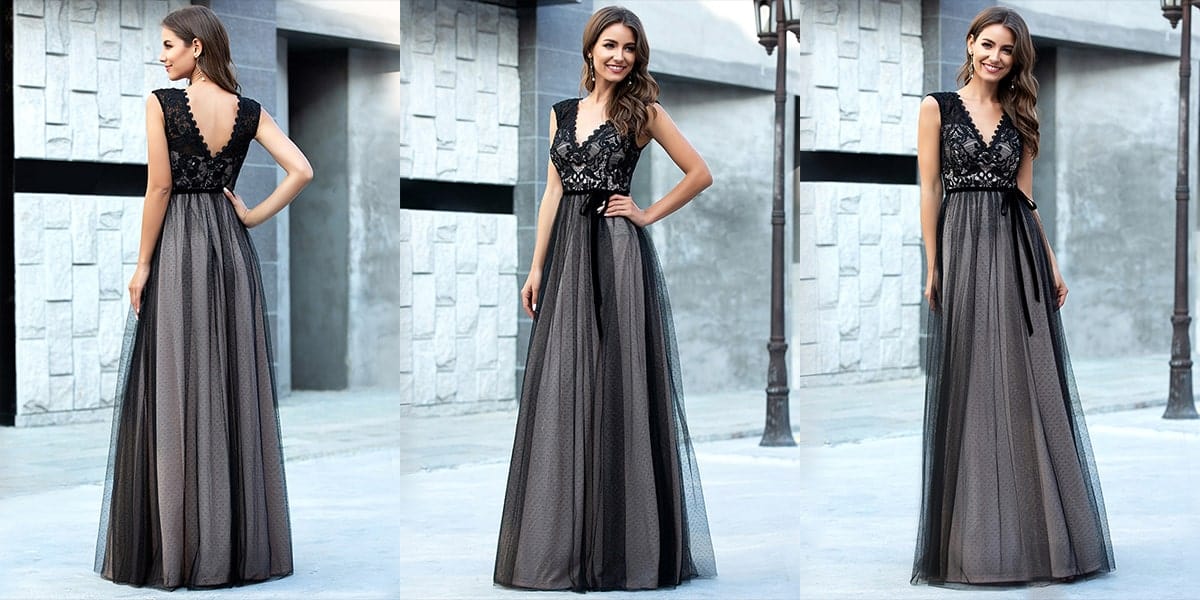 A lace dress is always something you can fall back on. This is one of those timeless classics that adds an instant class to any woman who adorns it. Look graceful and mesmerizing in a full-length long gown. The V-neckline and the flowy tulle make this gown perfect for any formal event.
Combine Classic Lace with See-Through Modern Detailing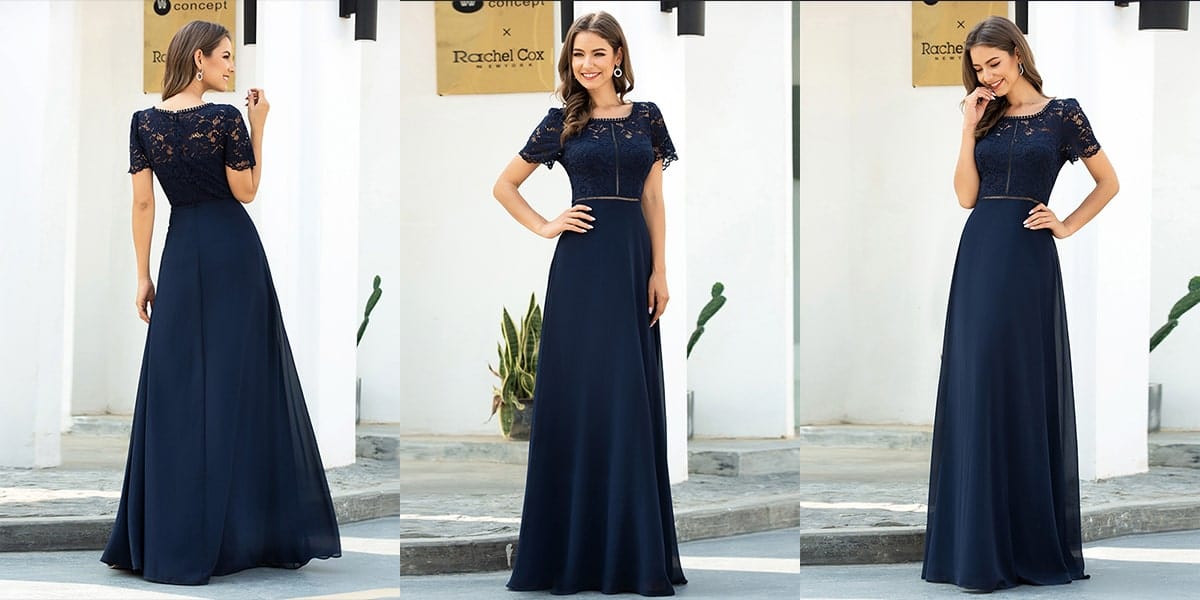 When in doubt, go in for navy which is a pretty neutral color and complements most colors well. A classic round neck with see-through lace on the chest gives a modern twist to the gown. Combined with a chiffon skirt, the fascinating fit and flare design of the dress is magnetic in appearance.
Enthralling Mermaid Dress with Flare Sleeves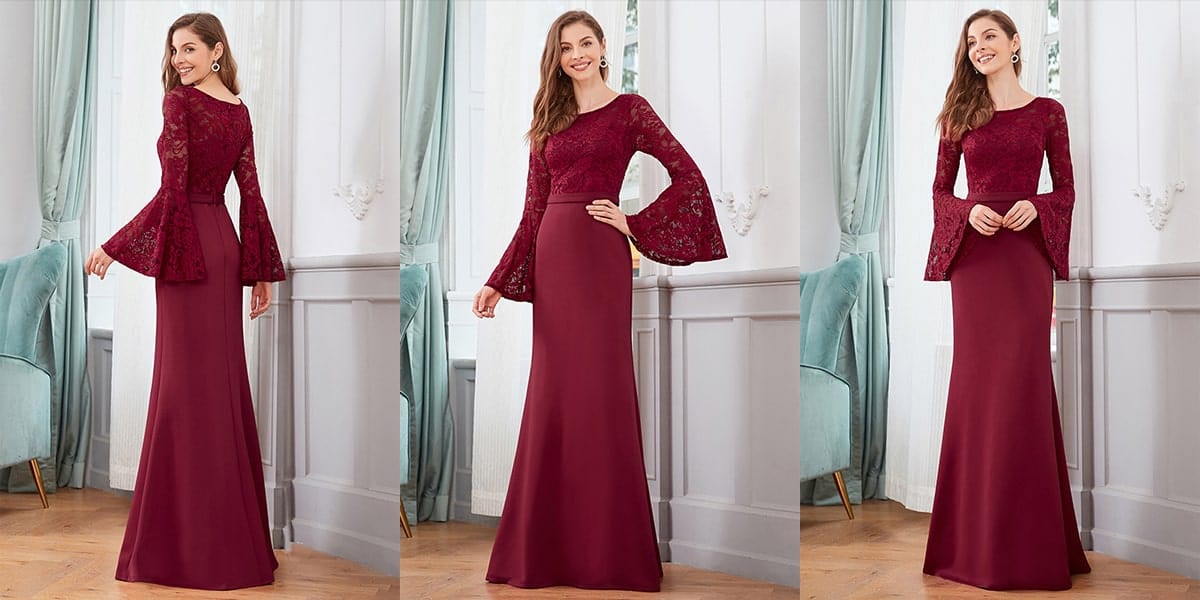 A round neckline is an elegant choice and when it is combined with lacy long flare sleeves, it only enhances the overall look. The slightly stretchy mermaid cut of the dress is ideal if you want to show-off your mesmeric curves. Wear this dress to your daughter's wedding and show off your stylish side.
Set a Sophisticated Trend in this Emerald Green Gown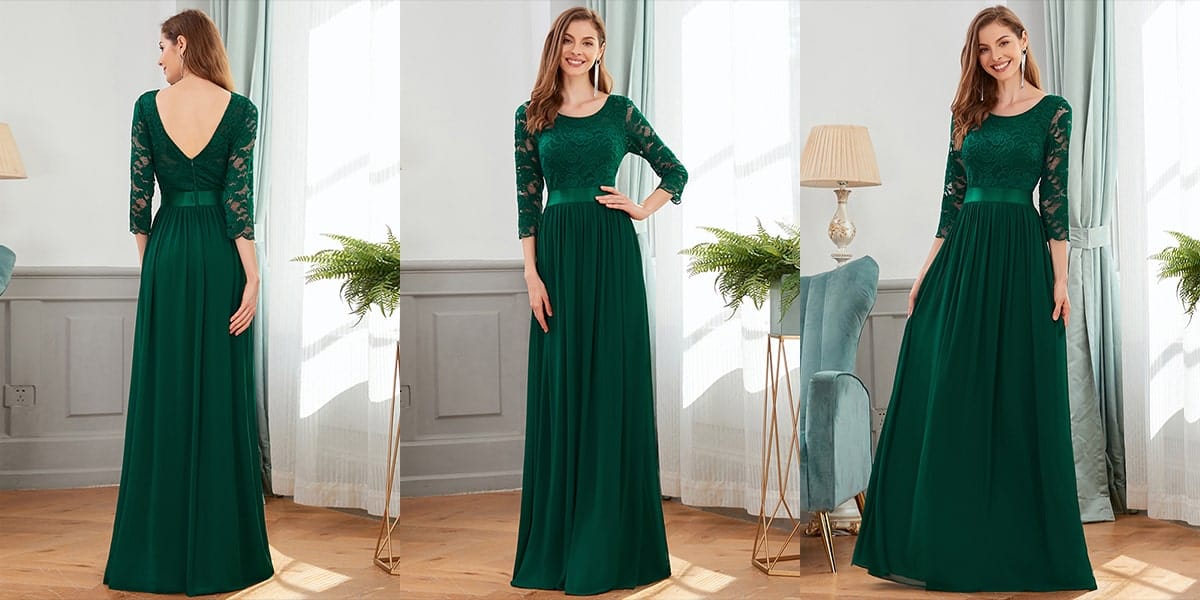 As the mother of the bride you are bound to look flawless in this emerald green figure-flattering belted waist gown. Floor-length dresses are perfect if you intend to project a formal appearance. The sophistication that the lace on the sleeves and the bodice provides to the dress is beyond compare.
Look Glamorous in a Delicate Floral Lace Maxi Dress
The designer front and back V-neckline gives the dress a glamourous splendor. The lacy top part of the dress, along with the cap sleeves brings in a classy vibe. This sensational dress has an A-line skirt which gives it a dramatic look.
Whichever dress you go in for, just remember that it should make you feel comfortable. As with comfort will come confidence and that radiant mother of the bride smile with follow suit.