No matter what your shape is, there is a fantastic dress waiting for you to make you feel like a million bucks. Your aim should be to select a dress that will highlight your best facets and at the same time balance the proportions of your body perfectly. 
Seems like a daunting task, isn't it?
Worry not, as we will first guide you on how to determine your body shape and then we will go on to deciding what kind of formal dresses for women would enhance your overall structure.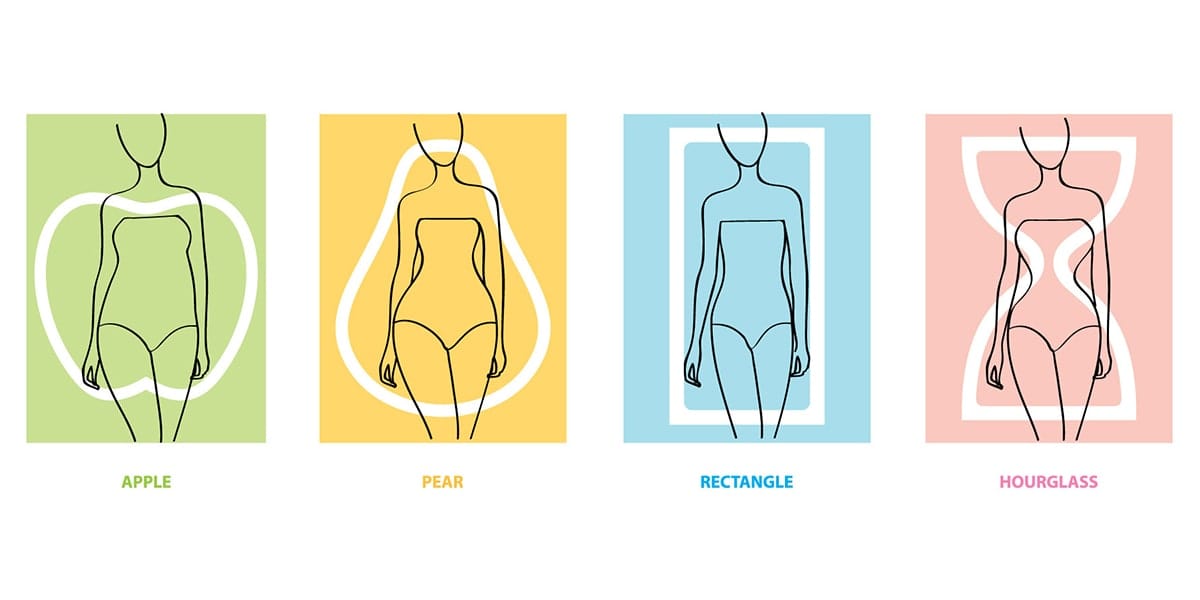 The Pear Shape
If your upper part of the body, that is the shoulders and bust, are narrower as compared to the lower half that is the hips and thighs, then you fit into this body type. Draw attention to your delicate collarbones and shoulders by wearing a dress that highlights your bust area.
Select halter neck dresses or plunging necklines in sleeveless or strapless that pull the attention towards your upper body. Wear flowy skirts like flared or A-line to conceal your thighs and hips and keep you looking classy. You could also take inspiration from Kim Kardashian and show-off your hips and thighs instead. Flaunt your curves by wearing hip-hugging dresses!
Rectangular Shape
For an athletic, slender built, with narrow shoulders and hips, thin thighs, and a petite bust, you can pick sexy dresses that create the illusion of curves and a feminine physique.
Select asymmetrical and peplum dresses as these styles bring out a curvaceous shape. Empire waist dresses add volume on the upper part as well as on the lower part thereby accentuating your slender waist.
Hourglass Shape
The most proportioned shape is that of an hourglass figure where the busts are full with a well-defined waist and hips that are full too.
Wear short cocktail dresses with plunging necklines to flaunt your hourglass figure Enhance your waist and curves by wearing bandage and bodycon dresses. Strapless dresses also will accentuate your silhouette.
Apple Shape
If you have slender thighs and legs combined with a wide upper body and a round midriff, then you fall under this category. A plunging neckline or an off-shoulder look will look exceptional on you. Combine this neckline with an A-line skirt for a more flowy look. Go in for dresses in general that draw attention to your legs and shoulders, as well as those that accentuate your waistline.
Our Top Five Picks for a Perfect Formal Dress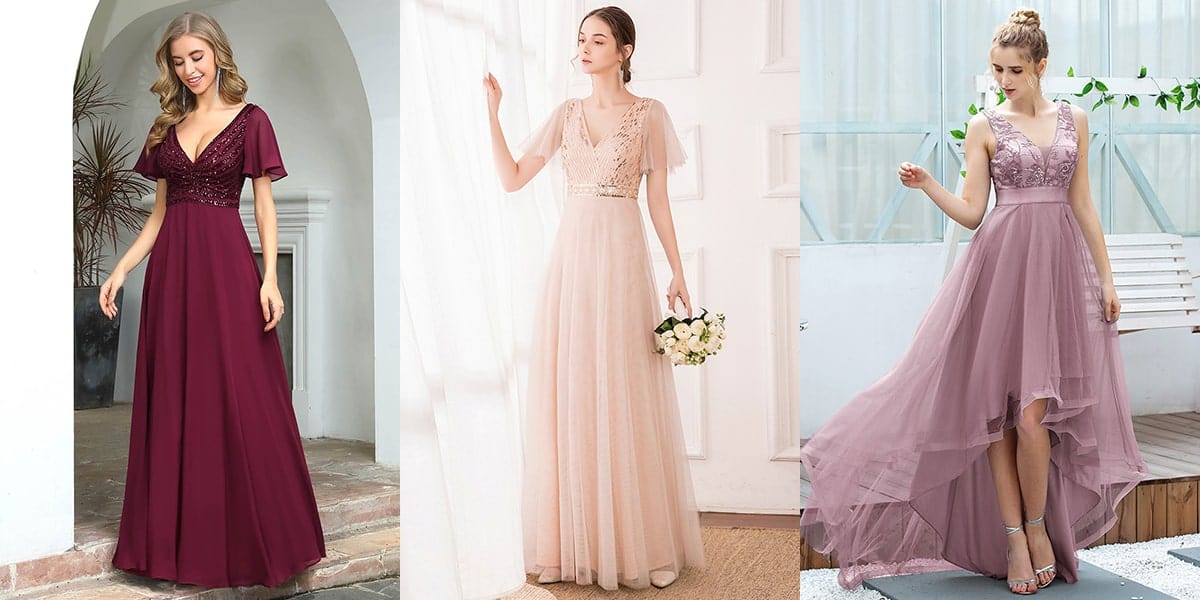 Keep in mind that it is possible that you may not necessary fit into one of these body types, don't panic! Each body is different. You are the best judge to decide what aspects you wish to camouflage and accentuate. A thumb rule is to conceal your widest part and highlight your narrow parts to balance out your body.
Let us make things easy for you and shortlist the five perfect cheap formal dresses that are bound to flatter any body type.
Mesmerize in a Chiffon Deep V-neck Ruffles Sleeves Dress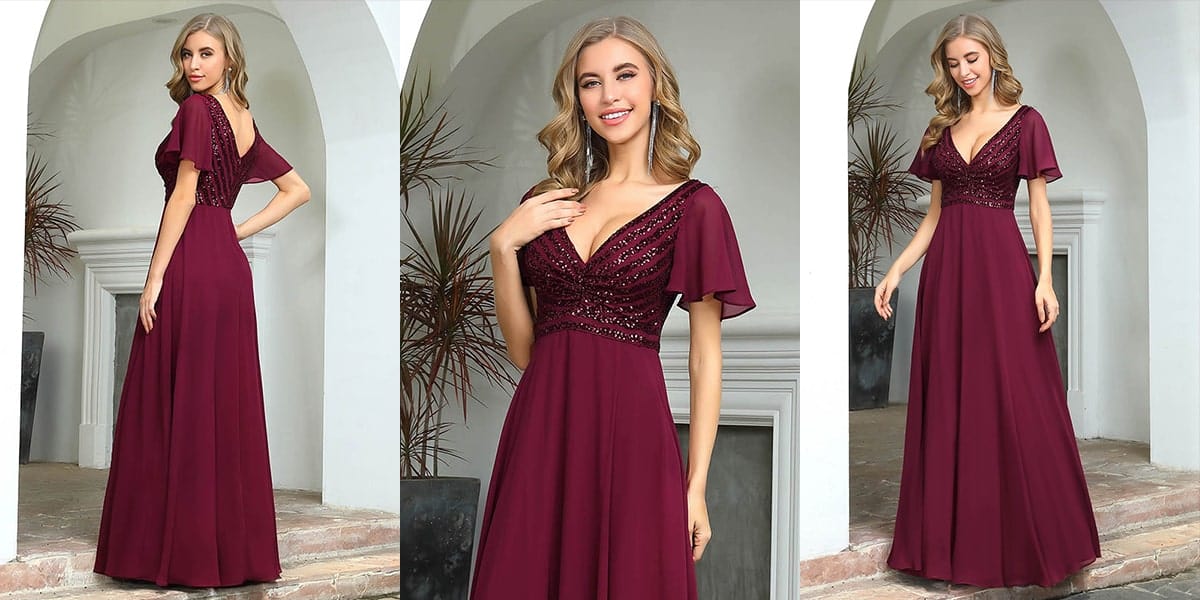 When in doubt, A-line formal maxi dresses come to your rescue. An A-line dress should fit perfectly at the waist and flare out gradually to the floor. Delicate workmanship on the bodice can create a striking look and ruffles on the sleeves add to the detailing. Top it off with a deep V neckline for that ultra-sexy appeal. An A-line dress is a timeless classic and a must in your wardrobe.
Captivate in a Cold Shoulder Floor Length Gown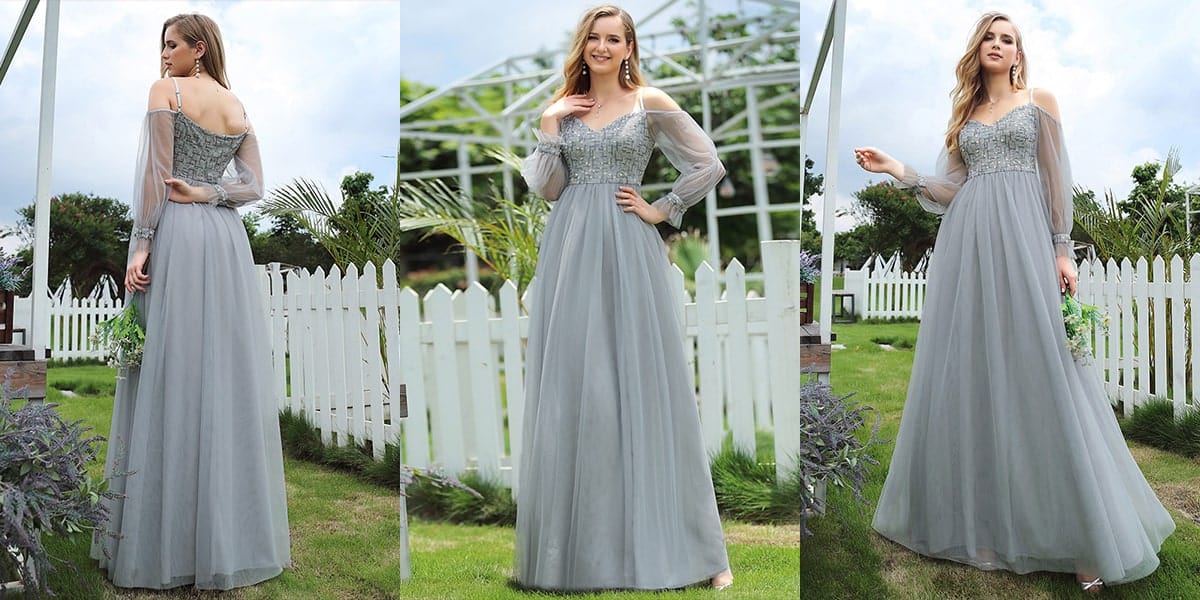 Combine femininity with elegance and there you have it, a dress that oozes out glamourous vibes. A cold-shoulder dress is perfect for someone who wants to attract attention to their beautiful shoulders. Teamed with lantern sleeves, this dress has unique detailing that gives it a captivating charm. Intricate detailing on the bodice gives it an expensive look.
Charismatic Tulle Dress with Sequin Detailing
If you want to portray a demure look, then go in for pastels which have an angelic charm. Such dresses are perfect as bridesmaids dresses as the gorgeous double deep V neckline with striking ruffle sleeves and a romantic tulle skirt bring about a magnificent combination. The shimmer in the sequin on the bodice gives it a charismatic appeal.
Enchant Everyone with this Fascinating High-Low Dress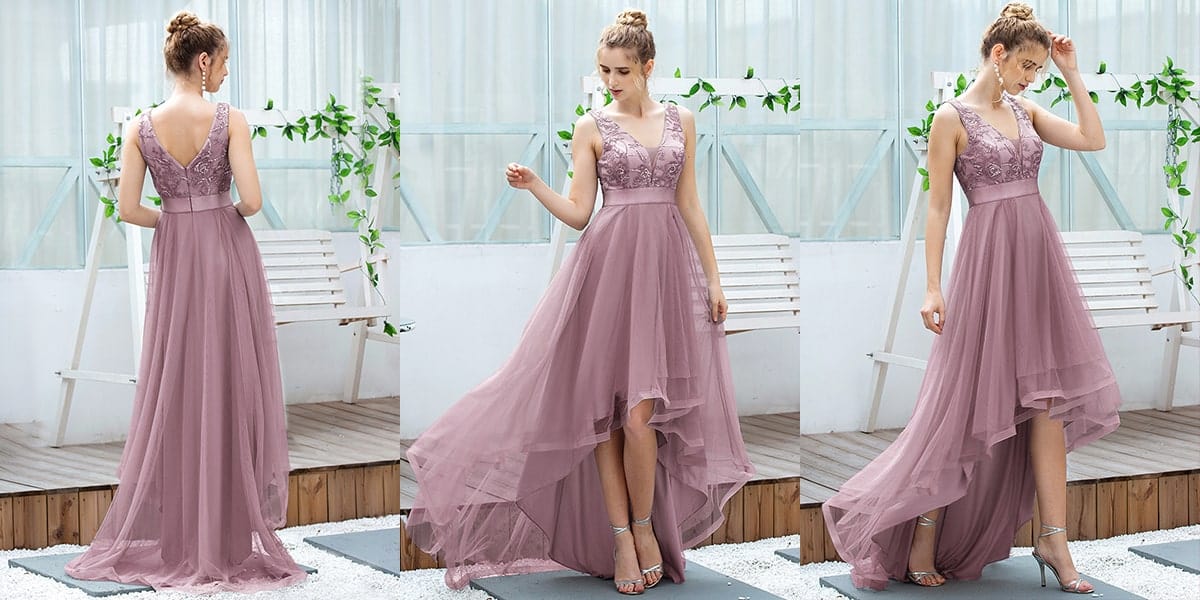 Impress one and all with the unique designing of an asymmetrical dress. You get to show off your sexy legs with the high hem at the front while the trailing hem at the back gives the dress its dainty appeal. A deep-V plunging neckline and the sequin applique work on the bust of the dress adds to the fascination. The dress brings out a playful style as the fit and flare silhouette looks ideal on all body types.
The Classic Little Black Dress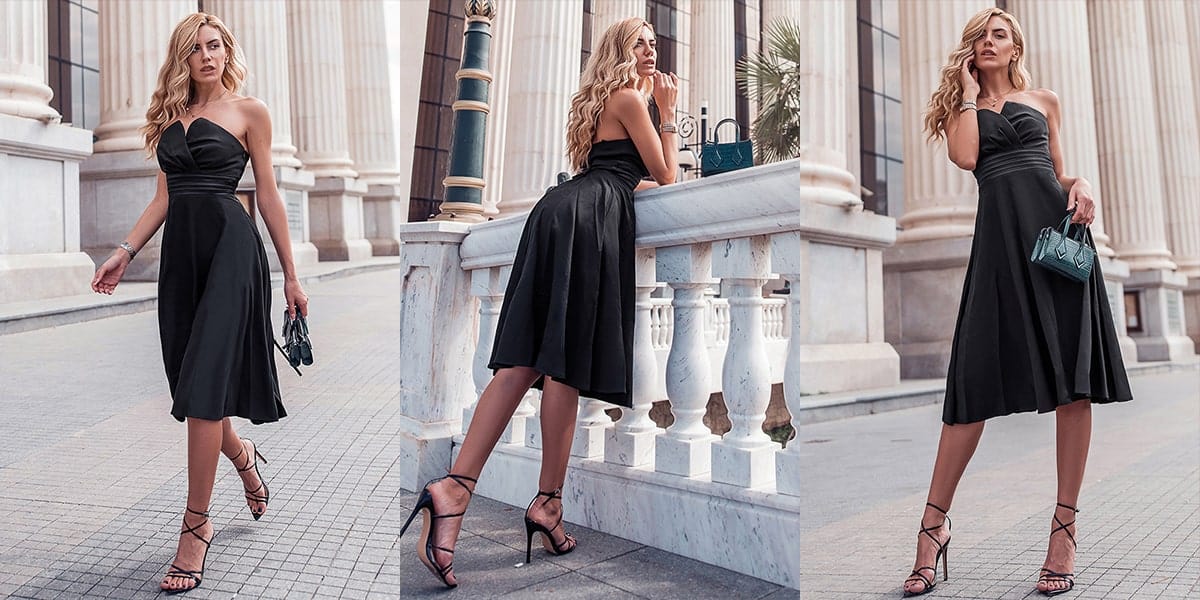 An off-shoulder short dress is a timeless classic that oozes out femininity combined with elegance. Wear this dress to emphasize your delicate shoulders and sexy legs Make the world pause and notice you out there. A fitted top part and a slightly A-lining skirt makes this dress suitable for all body shapes. If you have it, flaunt it girl!!
Style is all in your hands, all you need to do is to determine what type of silhouette will best accentuate your body type. So go ahead and dazzle everyone with your enchanting charm.