With the corona virus impacting our lives and keeping us at home, many people find themselves spending more time in their backyards. Your backyard can be a comfortable, fun space to enjoy time with your family. If spending all that time in your backyard has you itching for some upgrades, here are six tips to make your backyard an oasis on a budget, from raised flowerbeds to upcycled furniture.
Backyard Flower Bed Ideas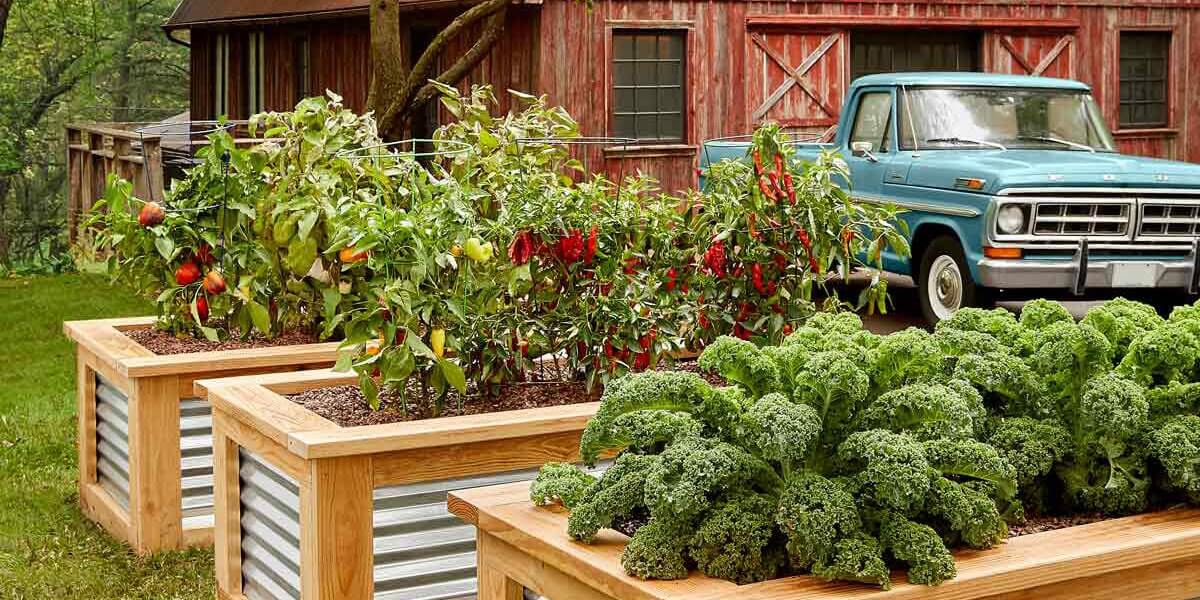 Create raised flowerbeds with stone, brick, or wood. Choose the material based on what you have available and what would look best with the rest of your backyard. This could mean making a flowerbed yourself, or taking advantage of some features that may already be in your yard, like planting a flowerbed in a tree stump. If you use rocks or bricks that you already have, you can create a raised flowerbed for no cost at all. You can even have multiple raised flowerbeds that you could connect with brick, stone, or gravel paths that wind through your backyard. If you incorporate paths, it's like you are in your own mini botanical garden! Raised beds also allow for extra drainage for your flowers so that they stay healthy and you can enjoy them for longer.
Mix and match colors and types of flowers. Add variety to your backyard with the visual interest that brightly colored flowers in all shapes and sizes bring to the space. Intermingle short and tall flowers, and those with single blooms and multiple blooms. Don't forget shrubs, as well. Shrubs can help define a space, and work especially well if you have a large backyard. Plants like lilac bushes are a beautiful way to upgrade your backyard on a budget. In addition, you'll want to have both annual and perennial flowers. Annual flowers only last for one season, but perennial flowers will bloom year after year.
Backyard Vegetable Garden Ideas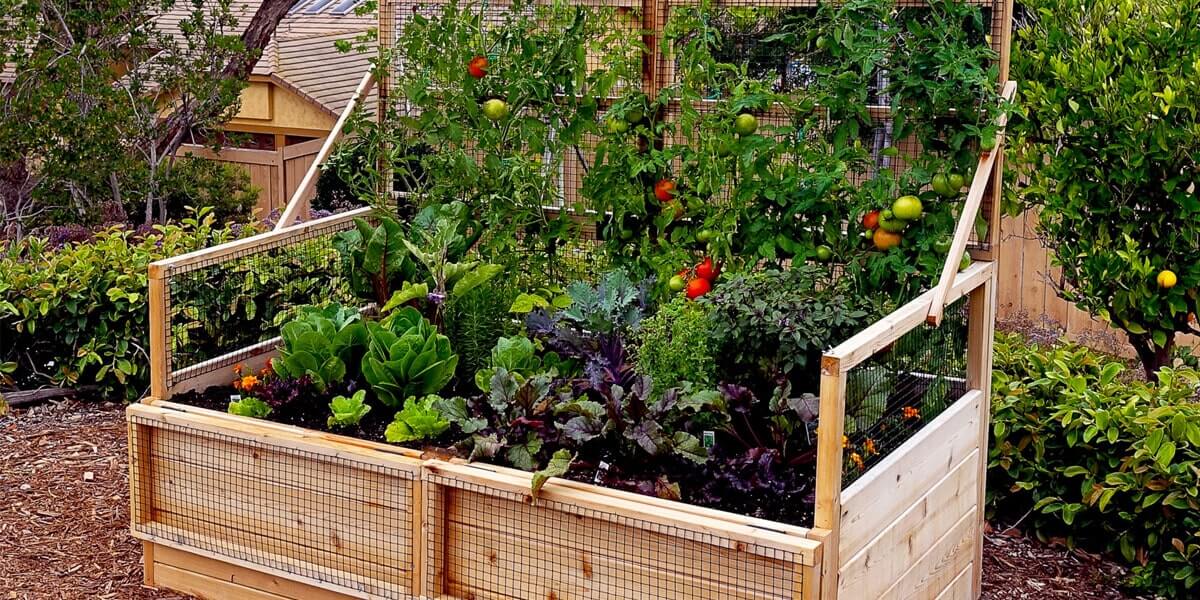 Plant a variety of vegetables. This will give visual appeal to your garden because the plants all look different. This also means that if one of the vegetables doesn't do well, you'll still have plenty more. A variety of vegetables also allows you to enjoy the bounty of your garden throughout the season, as different vegetables grow at different time and therefore will be ripe and ready to harvest at different times. Some easy to grow options are lettuce, green beans, zucchini, and tomatoes.

Try a raised vegetable garden. A raised vegetable garden is a great way to put a focal point into your backyard. Practical and pretty, a raised vegetable garden is an excellent addition, and it has perks for your plants, too. Raising the vegetable bed off of the ground prevents weeds from encroaching in on your vegetables, which allows the plants more space and saves you time weeding (which your back will thank you for!). Raised beds also ward off unwanted critters and pets like slugs. They also allow you to plant seeds earlier in the season than you normally would if planting directly in the ground, and you have the opportunity to incorporate rich nutrient full soil for your vegetables to grow.
Garden Seating Ideas on a Budget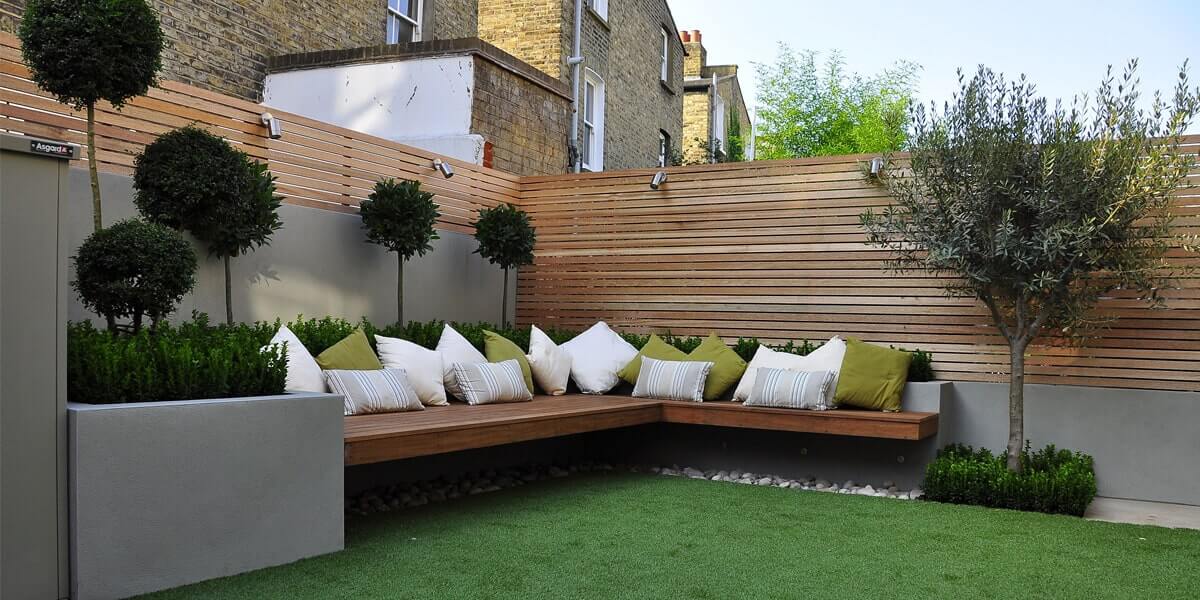 Have many places to sit. Making sure there is plenty of seating means that your backyard garden will be perfect for hosting gatherings (when we can do that again, of course!) It also lets you enjoy every aspect and angle of your backyard, as well. For example, designating a large area near your backdoor is a great option- people can gather there with easy access to the inside. But further back in your yard, place a classic garden bench or a few chairs where anyone sitting there can be enveloped in all of your beautiful flowers and plants.
Make old look like new. Up cycling is the ultimate budget-friendly option for your backyard. Try spray-painting your old wicker furniture with a bright color, like yellow, to liven it up, like has been done in the picture below. You can do the same with Adirondack chairs, benches, or other wooden furniture that you have outside. You can even repurpose old structures you might have in your backyard- a no longer used swing set can have the swings changed out for a more grown-up swinging garden bench. Additionally, swap out your old, worn out backyard chair cushions for some fresh new ones. This budget option instantly gives your backyard an upgraded look. If you can, opt for cushions that have a zip-off cover, that way you can wash the outside and enjoy your cushions year after year without them accumulating dirt from every season.
From plants to seating, there are so many ways to improve your backyard on a budget. If you've been spending more time at home, now is the perfect time to make your projects happen!