Backyard Weddings are So Popular
Autumn is a fantastic and beautiful time to have a wedding. With the changing colors of the foliage, the crisper and less humid air, the atmosphere of autumn is great for a wedding. Inspiration can be found all around you in autumn, from the trees to the pumpkins. You may get some ideal inspirations about autumn weddings from our article about why autumn weddings are so popular. Still wondering why your backyard weddings are so popular and if you should have one? Take a look below.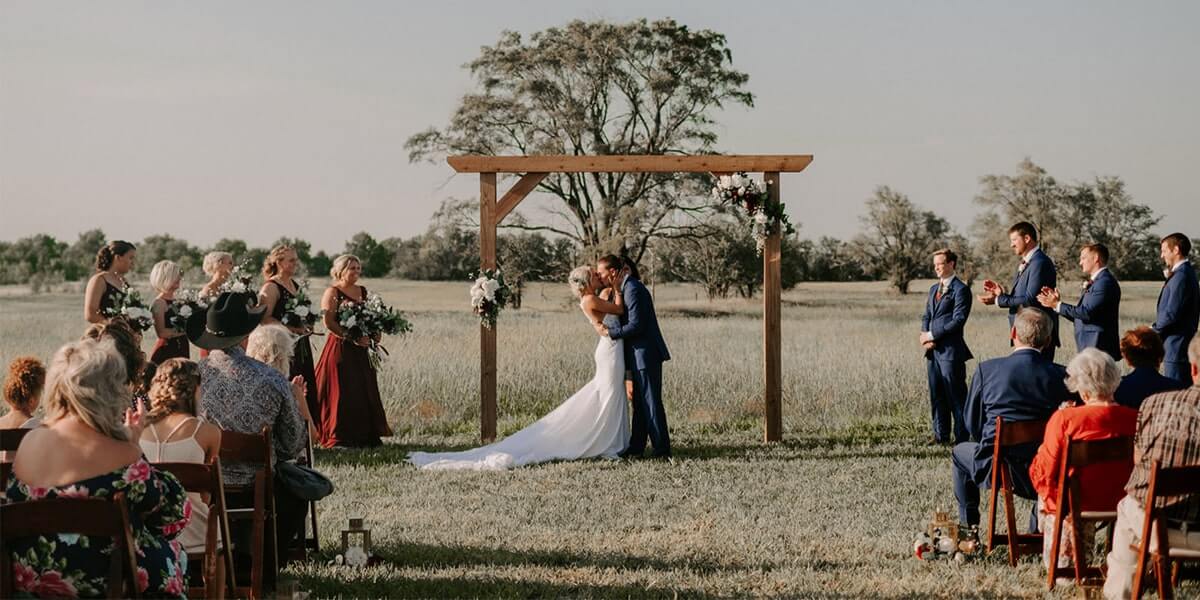 1. Budget-friendly. Backyard weddings are also popular because they are budget saving. Even if you do not have a backyard where you can hold the wedding, an outdoor option like a park is perfect for the autumn and can help you save, as well. There's no venue or deposit to pay. And, if you want, you could even use some of the money you save towards a fantastic honeymoon at your favorite destination.
2. DIY options. There are so many things you can DIY for a backyard wedding it really is endless. And DIY is so appropriate for a backyard wedding, for that sort of homemade look.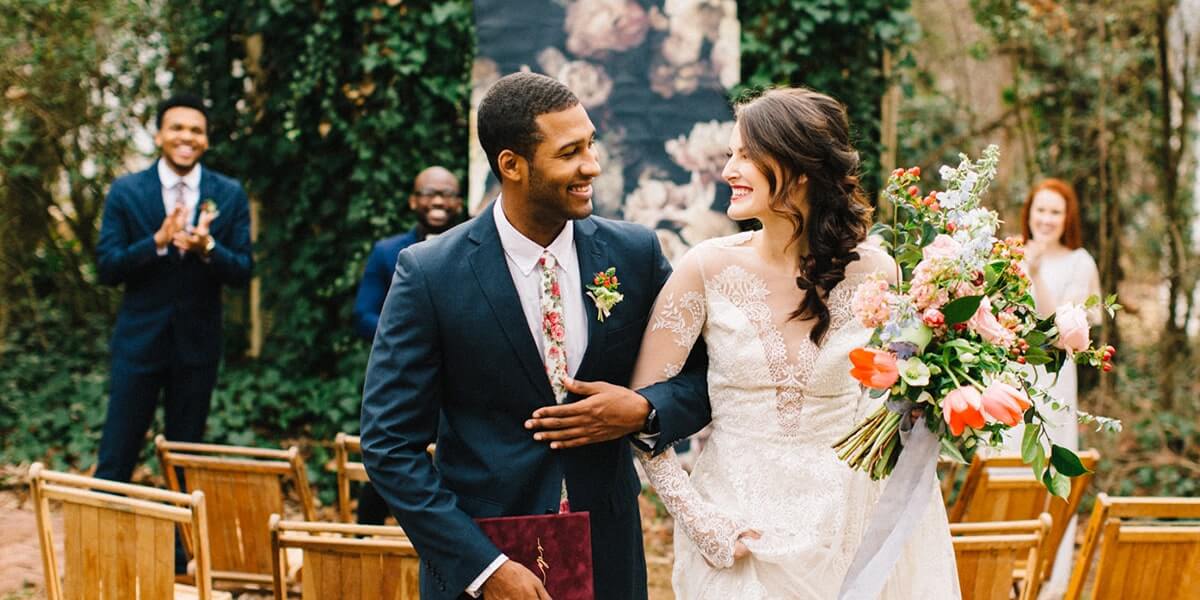 3. No travel. You don't have to go far for a backyard wedding, something both you and your guests will appreciate, especially at the end of the night.
4. No date restrictions. One of the great perks of a backyard wedding is that there are no date restrictions. This is great because autumn weddings are getting more and more popular. Since they are getting so popular, it could be harder or more expensive to find a venue hat suits you for your autumn wedding. With a backyard wedding, none of this is a concern.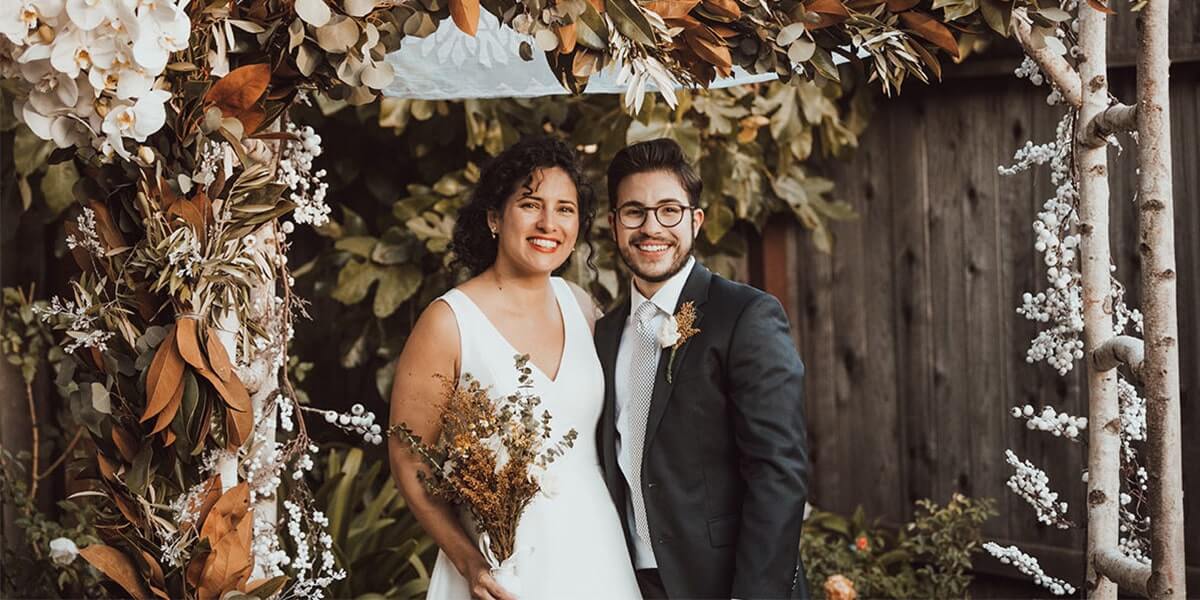 5. Tailor it to your style. A backyard wedding can be as casual or as formal as you would like; it's totally up to you. You can go the rustic route, which is perfect if your wedding will be in a barn or on a farm property. You can also make it more formal, especially if you have a modern backyard with upscale landscaping.
Best Backyard Wedding Ideas for Autumn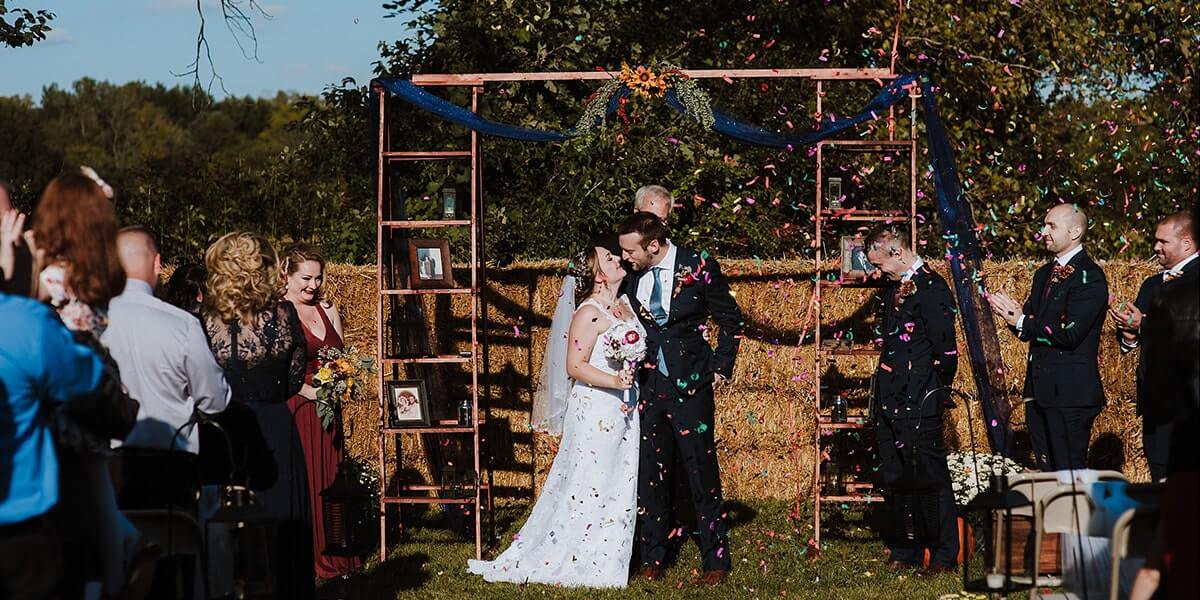 If you are planning an autumn backyard wedding, take a look at these six latest autumn backyard wedding ideas that'll make your day.
1. DIY decorations. As mentioned above, having a backyard wedding is a great reason to DIY as much as you can. Use inspiration from nature around you, with the beautiful falling leaves. You can gather leaves in shades of reds, oranges, and yellows, and use them in your bouquet and centerpieces
2. Seasonal foods. Autumn is a great time for seasonal foods, and there are so many delicious options. From savory, rich entrees like butternut squash ravioli, to decadent desserts like pumpkin pie, the sky really is the limit. I suggest swapping out the usual salad for a seasonal favorite, like pumpkin soup, and offering hot apple cider as a drink alternative.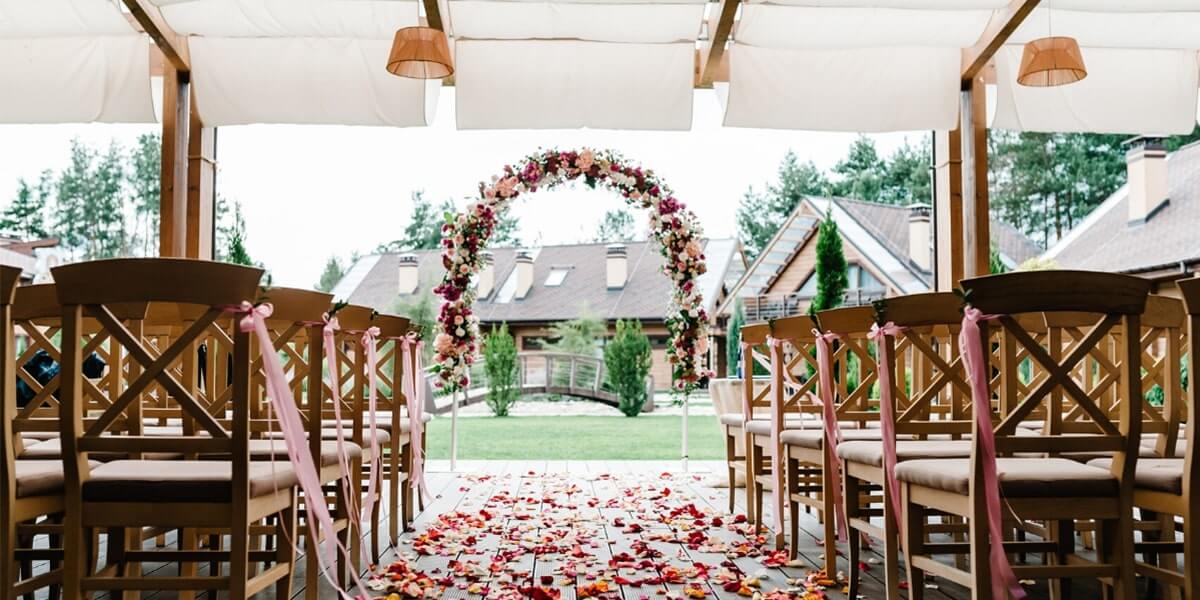 3. Splurge where it counts. If you live where it is a bit chillier in the autumn, you may want to consider renting heaters to go alongside a tent for your backyard. While this can seem like an extra and maybe not needed expense, you are saving so much on your venue that it is definitely worth it, and will ensure the comfort of both you and your guests.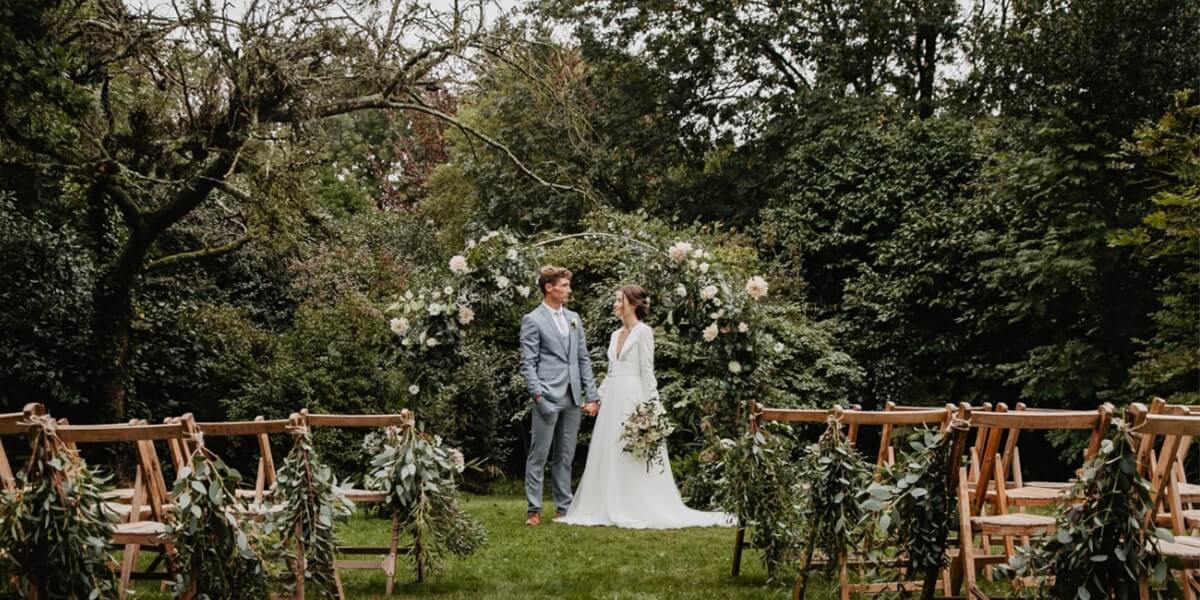 4. Multiple areas. If you have your wedding reception in the backyard, there are all sorts of ways you can set up and break up the space that you could not if you were in a traditional venue. For example, you can have a whole area for lawn games, or a kids' area where little ones can unwind and play. You can have transformed the ceremony area for the reception while your guests entertain themselves in another area with games and cocktails, which can continue alongside the main part of the reception.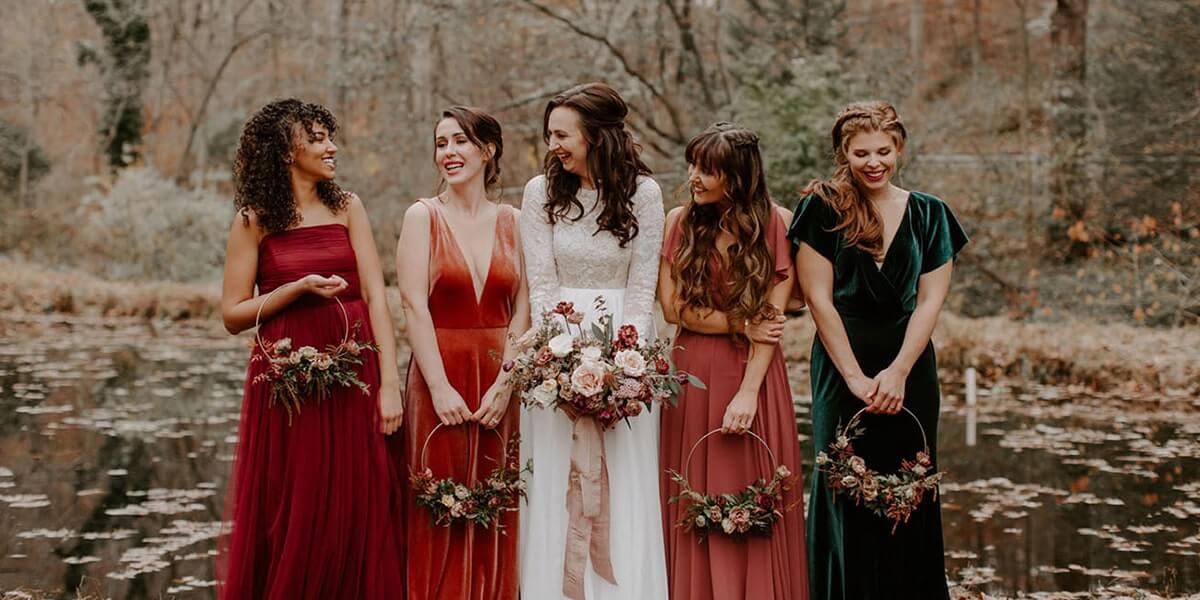 5. Dress options. For a backyard wedding in autumn, the
wedding guest dress
options are almost endless. Since the weather will be cooler than that of a spring or summer wedding, you can opt for long sleeves if you are interested. You can also think about a champagne or cream dress as opposed to bright white, especially if paired with a warm color scheme that matches the autumnal colors. Additionally, you can think more widely about texture and thickness, because there is not a risk of overheating like there is in summer. You can opt for luxurious fabrics like velvet and heavy silk for an autumn wedding that you might not be able to get away with otherwise.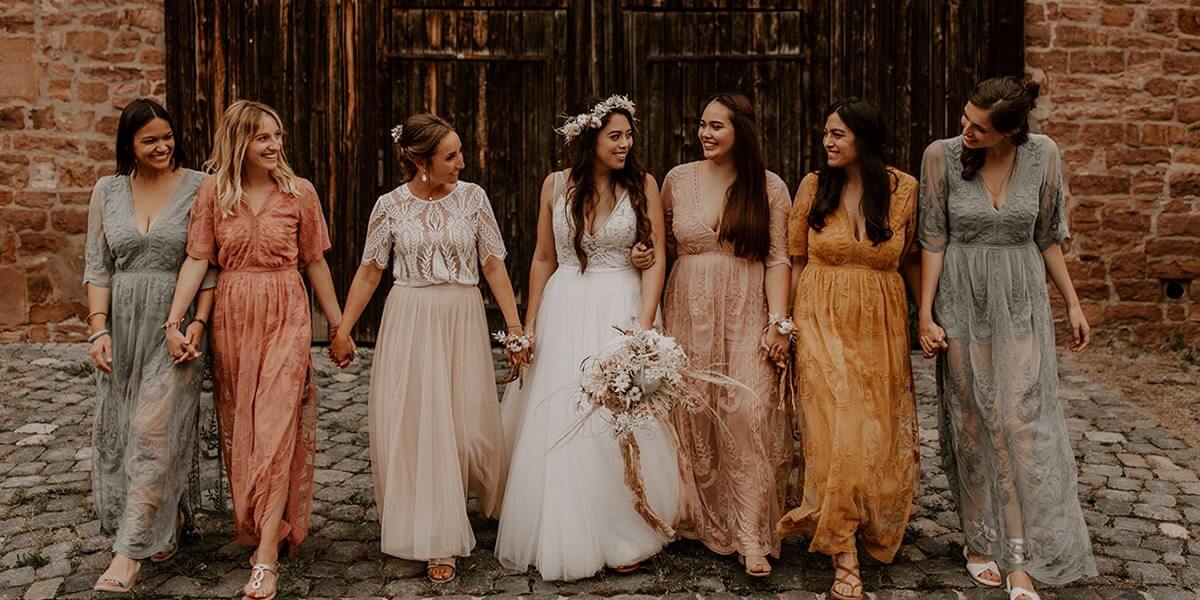 6. Cheap bridesmaids' dresses. There are so many beautiful and cheap bridesmaids' dresses out there that would be perfect for a backyard wedding. Find perfect
autumn bridesmaid dresses
for your girls at Ever-Pretty UK. Your bridesmaids will more than appreciate being able to get a good deal on a great bridesmaids dress. You will be sure to find dresses here that are flattering for your bridesmaids, within your budget, and beautiful, as well.