Can you believe that 2020 is almost over. I am sure this year has been full of ups and downs for everyone, not a day went by without some jaw dropping news. But today, we are going to forget all that and enjoy a minimalistic and relaxing day with our arrival of simplistic wedding dresses.
However, there is a fine line between simplistically elegant and tacky which makes it easy to cross. To help you stay on track, we created a guide for you to follow when you need to pick the right dress for the right occasion. Brides-to-be, look no further, let's dive right in.
Trend Alert: Stunning Simple Wedding Dresses 2020/2021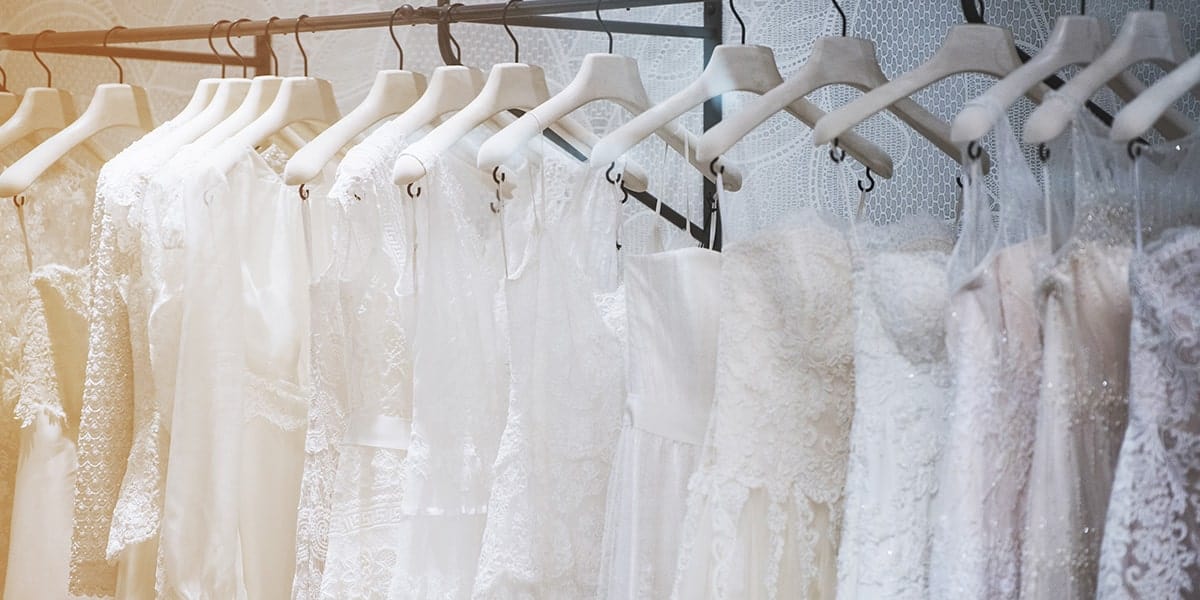 Ever since Meghan Markle donned a simple wedding dress at her wedding in 2018, simple and minimalistic wedding dresses have stepped into the spotlight. Two years later the word minimalist is a term people use to describe themselves and it's the new cool. Simple wedding dresses are still trending today and brides are choosing to go down the route of simple and uncomplicated wedding dresses.
Due to the COVID-19 pandemic a lot of weddings this year had to take place low-key and that provided brides and opportunity to let go of all the fuss and rock simple dresses.
How To Style Simple Wedding Dresses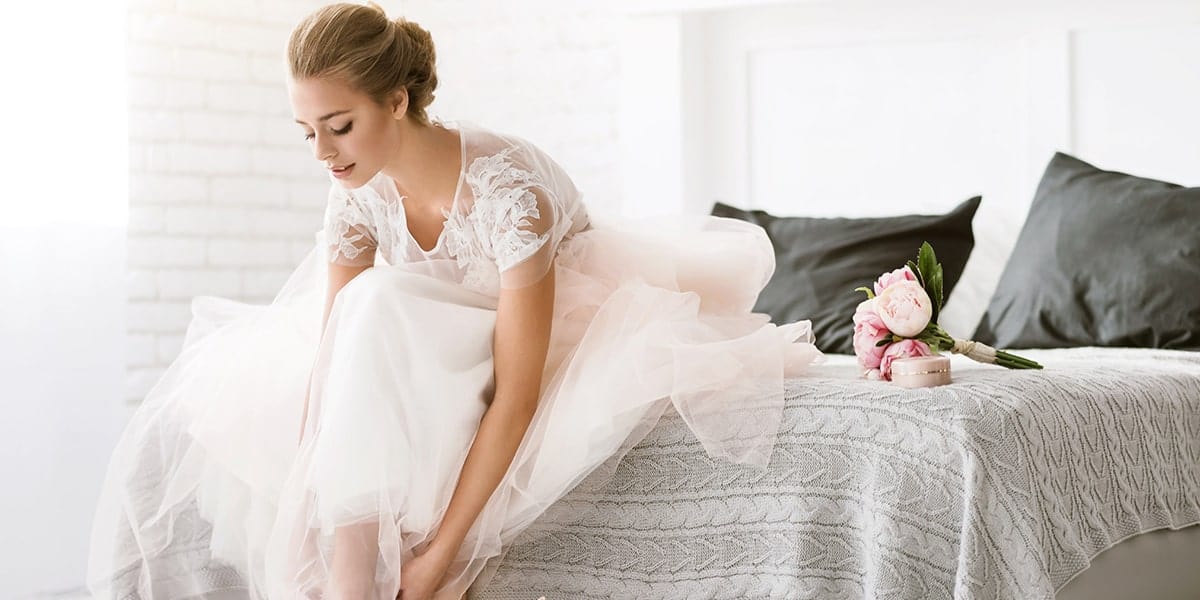 The dress matters but the style matters more. We all know that it isn't only about the dress; the accessories, hair, and makeup are all important factors in the creating the perfect look. Here are some tips to bring your look to the next level!
Tailored to Perfection. One can assume that this is a no-brainer. The fit for any dress is important. However, for a bride wearing a simple dress, getting the dress tailors to perfection is even more important. Why, you ask? A flaw in a simple dress can be spotted more easily than in a wedding gown. Which is why tailoring the dress to suit your body type can perfect the look and make it look chic and elegant.
Bring on the Accessories! Jewellery and statement pieces are the ultimate hack when it comes to completing the elegant look. Neck pieces, veils, tiaras, bows, gloves, etc. are all wonderful accessories! Adding a little bling makes the dress look more classy and elegant which gives you a more sophisticated look. The right veil or tiara can make you look like a Disney princess. Accessories like gloves and bridal bows can give off a elegant yet simple vintage look. Remember to not over do the accessories as that can leave a try-hard and tacky vibe for others. Most importantly, it is how you feel about yourself in the end that is the most important.
The Key Is In The Details. While some brides may want to go full on minimalistic mode with their dresses, adding a few detailing can give off that extra flair of elegance. Adding a little lace, cut-outs, buttons or some beading and embroidery can give a more complete and elegant look. Don't overlook the simple details as they can make a large difference. Remember that less is more. Too much details could ruin your dress since we are going for a simple yet elegant look.
5 Simple Dresses For Your Big Day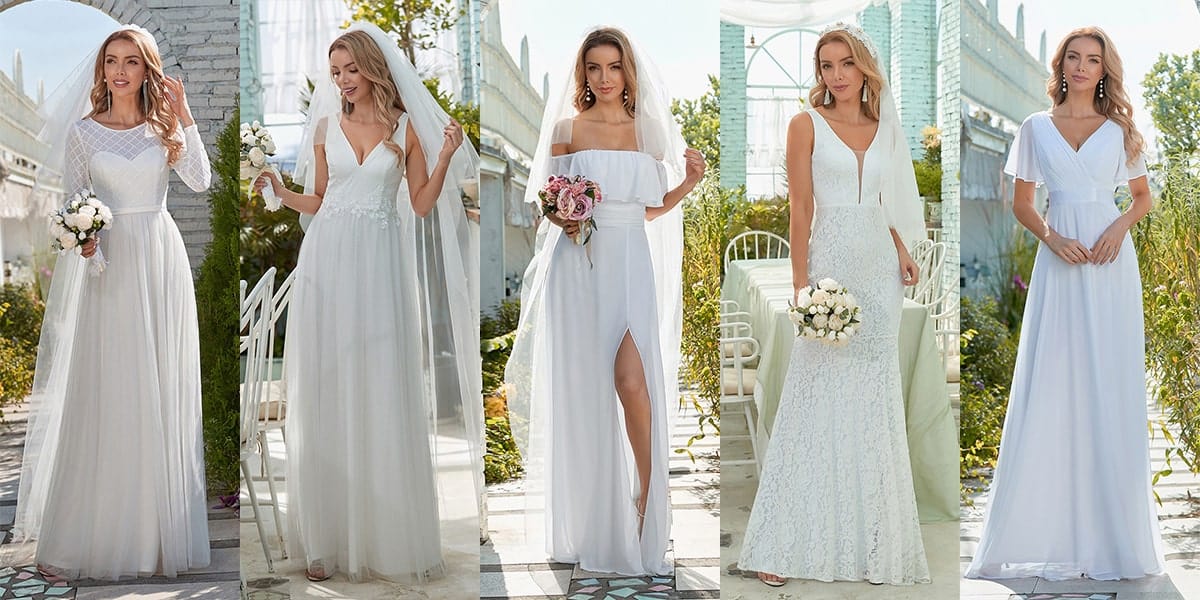 Shopping for dresses can be stressful, or maybe it is because you haven't found the right dress yet. Either way, we are here to help you out. We took the pleasure on exploring the enormous world of wedding fashion and have brought to you our top 5 simple and minimalistic dresses for your big day.
Simple A Line Wedding Dress

You can never go wrong with an A-line dress. The first dress we've picked out for you has a combination of all things simple and elegant. From its gorgeous minimalist sequin detailing to its beautiful long-sleeves and round neck, this gorgeous long-sleeved maxi dress might just be the one for you.
Off the Shoulder Simple Beach Wedding Dress

Do you want to go for a more outdoorsy look? Then this stunning chiffon off-the-shoulder dress is the dress for you. With its empire silhouette to accentuate your figure and it's beautiful high side split showing off your legs, it is definitely a dress to consider. It doesn't just give you elegance and minimalism but also comfort. What more could a bride ask for?
Simple V Neck Tulle Wedding Dress

This next dress combines the perfect amount of detailing and accessorizing. The v-neck and A-line on this beautiful dress gives it a simple yet sexy feel but it's the appliqué at the waist-line that truly sets this dress off. With its thin layers, the dress is light and playful. It is the ideal dress for a bride who loves having a good time.
Simple Chiffon Wedding Dress

Who says you need frills, volume or a long train to be a fairytale princess? This chiffon dress is made for the minimalist fairytale heaven. V-neck, empire waist, and flutter sleeves give this dress both an elegant and sophisticated look. The pleating at the chest, a gorgeous yet simple satin belt cinched at the waist, and the silhouette is what makes this dress perfect.
Simple Elegant Mermaid Wedding Dress

Sexy, simple, and elegant is the perfect description for this mermaid dress. The v-neck and lace adds an extra level of refined sexiness.
Every bride deserves to be happy and spend their wedding day looking like a princess. We hope these guides helped you choose the right dress for your big day!