When we think of a wedding, we think of the bride and groom. However, it is quite a special day for the mother of the bride if you think about it. It is a celebration of their child's new beginning and independence. This is why it is important to bring your A-game look to the table. The mother of the bride got to look fabulous on this day as well!
WHAT SHOULD THE MOTHER OF THE BRIDE WEAR TO A WEDDING?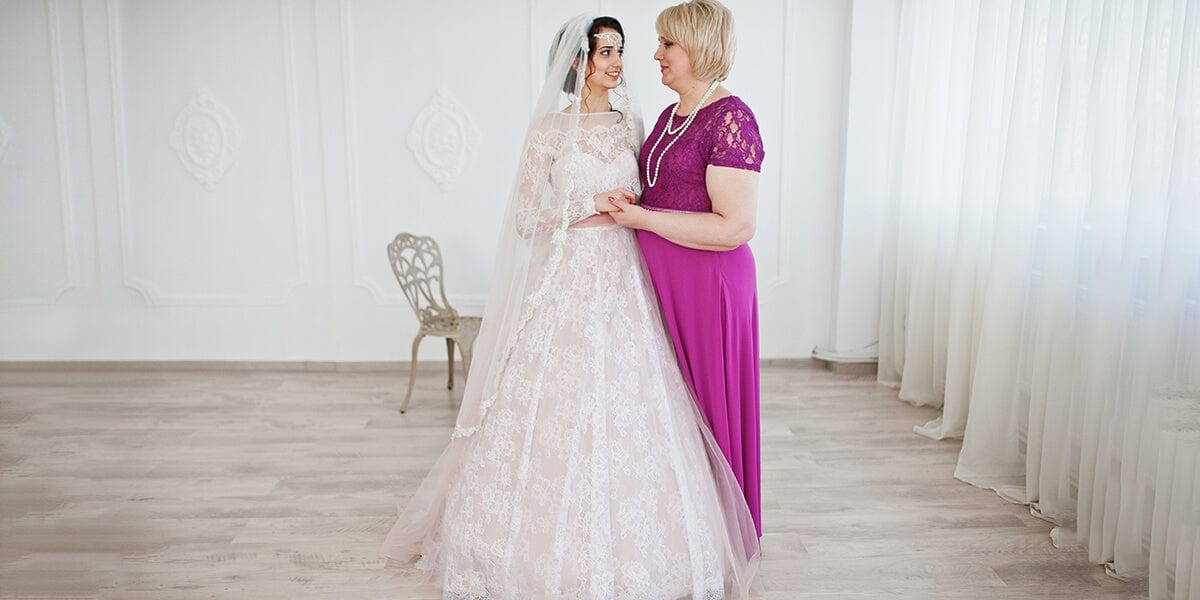 It seems like there's a misconception about what a mother of the bride should look like at their child's wedding. The words 'beige' or 'matronly' usually come to mind. Are we seriously still in the 18th century? The mother of the bride should be more free spirited and wear the dress of their choice; whether it is a body fitting sexy dress or a more conservative look, as long as she's confident and the bride consents. Previously, there was a 'no-white' rule but recently many brides have chosen to have the entire wedding entourage wear white. This rule seems to not hold much water anymore. Remember that communication is key between both the mother of groom and bride to avoid any mishaps or disagreements on what to wear.
TOP SIX STYLING TYPINGS FOR MOTHER OF BRIDE DRESS.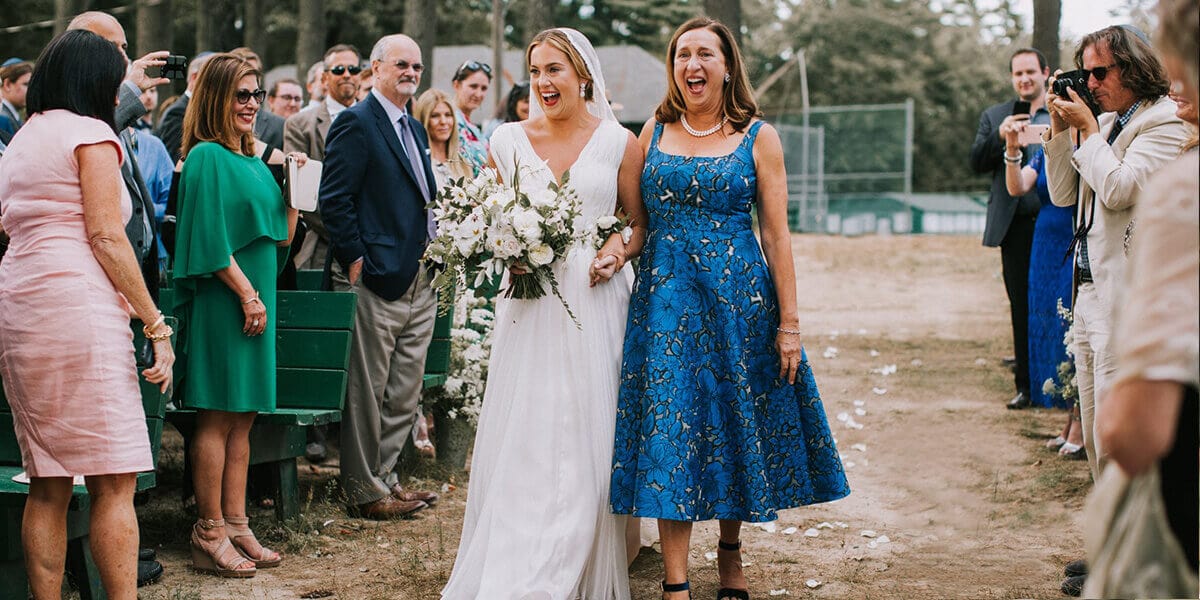 Whether you're the bride, a bridesmaid, or the mother of the bride, styling looks for a wedding can be extremely difficult especially with so many things to consider. What we have here is the top 6 styling tips to pull of the best mother of bride look.
COMMUNICATION IS KEY: this might seem like common knowledge but trust me, many people easily overlook it. Effeective communication between the bride and the mother of bride and groom can save a lot of unnecessary friction when choosing the right dress. Input from both ends are important but the bride should still have the final say. Understand the bride's standard can help narrow down your search margin and make your dress shopping slightly easier.
DRESS FOR THE SEASON: Here is another important tip that may seem like common sense. This is not only for the mother of the bride dress but for any outfit. One must keep the season of the wedding in mind. Pick a dress that goes with the season; let's not wear a winter dress during the summer, that just sounds like a big yikes!
CAREFUL WITH THE BLING: Accessories can either make or break an outfit. Let's avoid using too much bling; first that would make an overall look tacky and second, let's not steal the center of attention now, shall we?
HUE HARMONY: It certainly is a must to match the color of the dress to the theme of the wedding. We do not want to wear something that makes you look out of the place. Having the wedding theme in mind can help you as a guide while dress shopping. Always keep that in the back of your mind to not be the odd one out at the wedding.
KNOW YOURSELF: Understanding what style and color compliments your body type will serve as a guide when dress shopping. Having full knowledge of this can help you choose the right dress for both comfort and style.
TRY NEW THINGS: This is actually the perfect excuse for you to try something you have always wanted to. Wedding are meant to be lavish and refreshing, so what more of a perfect chance do you have to try out that new style!
Following these simple tips can help guid you into finding the perfect mother of bride dress for your kid's wedding!
5 MOTHER OF THE BRIDE DRESSES YOU DO NOT WANT TO MISS OUT ON THIS SEASON!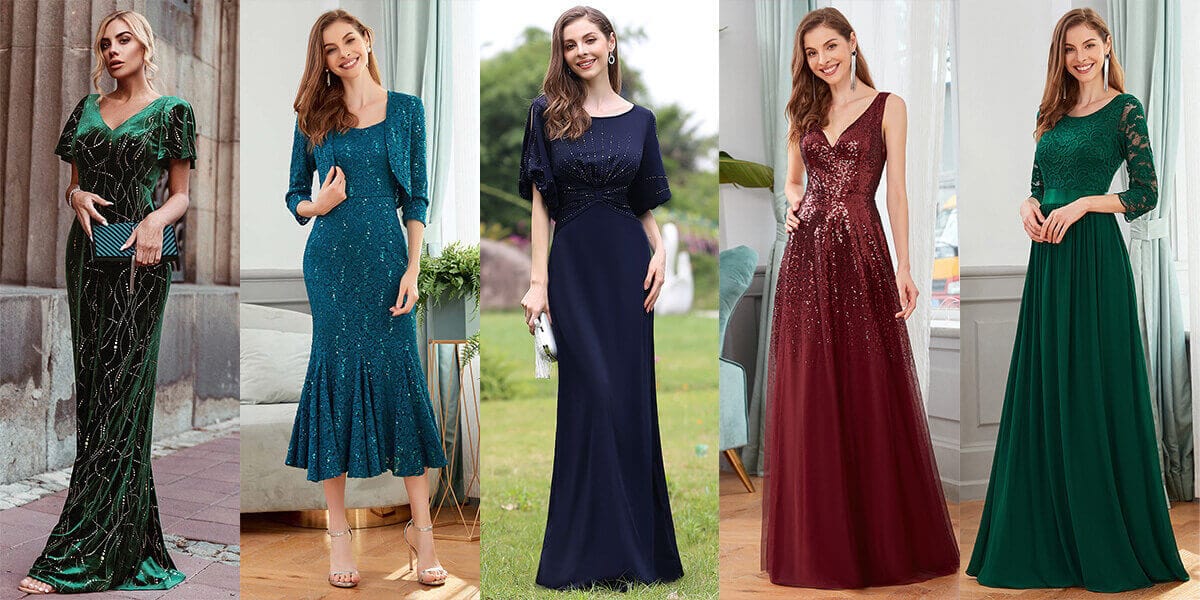 We are sure you are busy making sure that your daughter's wedding goes smoothly while providing all the motherly support you can. So we are here to help you save some time by recommending the most elegant dresses for this season.
Red is a color of love. This sleeveless burgundy dress not only gives off a romatic and sexy vibe but also has the A-line bodice and V-neck that cannot be more perfect for these events. Plus the sequins making the dress beautiful, sparkly and elegant. What more could you be asking for?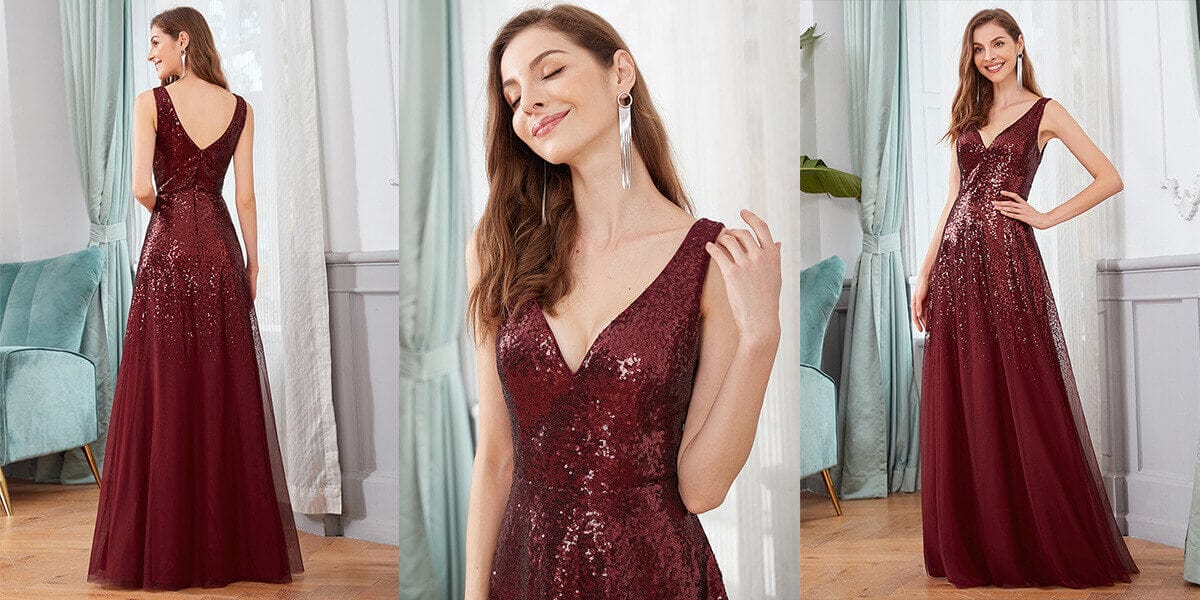 Next up we have a dress that is going to making everyone green with envy (except for the bride of course!). This green lace dress is elegant in its fabric giving off a high class vibe. The dress's features include long sleeves, floor length dress, and a beautiful waistline. Elegance can be used to describe anyone wearing this dress while defining and perfecting any body figure.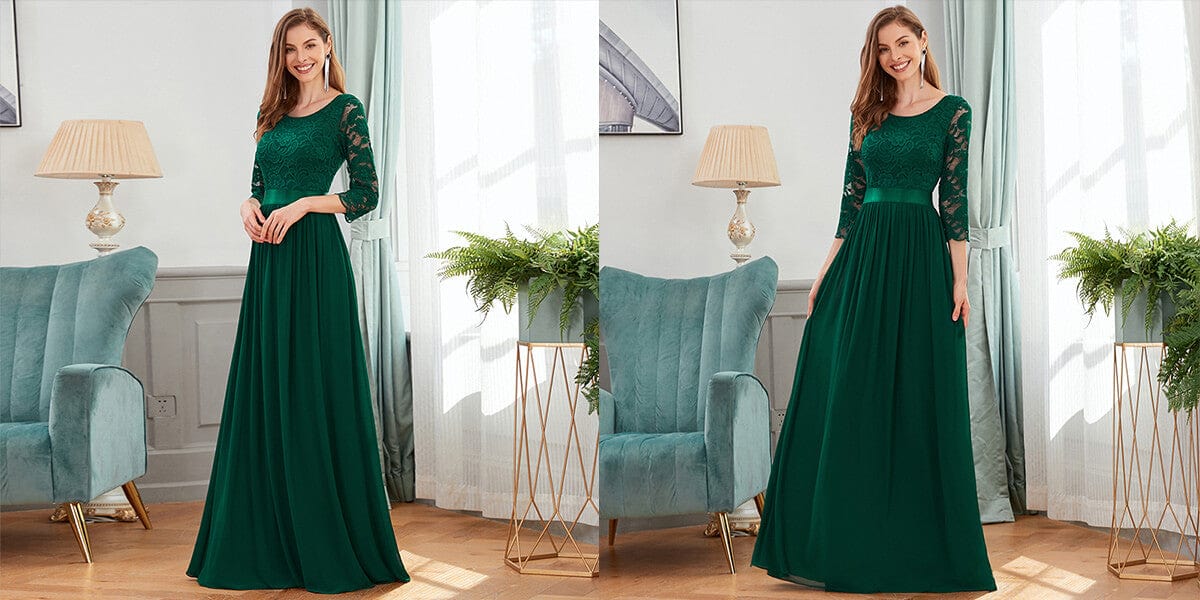 Royal blue or navy blue? This next dress is the dress for mothers of brides who are going for a sophisticated and elegant look. A-line silhouette, round neckline, and silver decorations? It doesn't get more elegant than this! Just pair it off with silver jewelry and I'm sure someone will be looking at this blue dress like it is burning fire!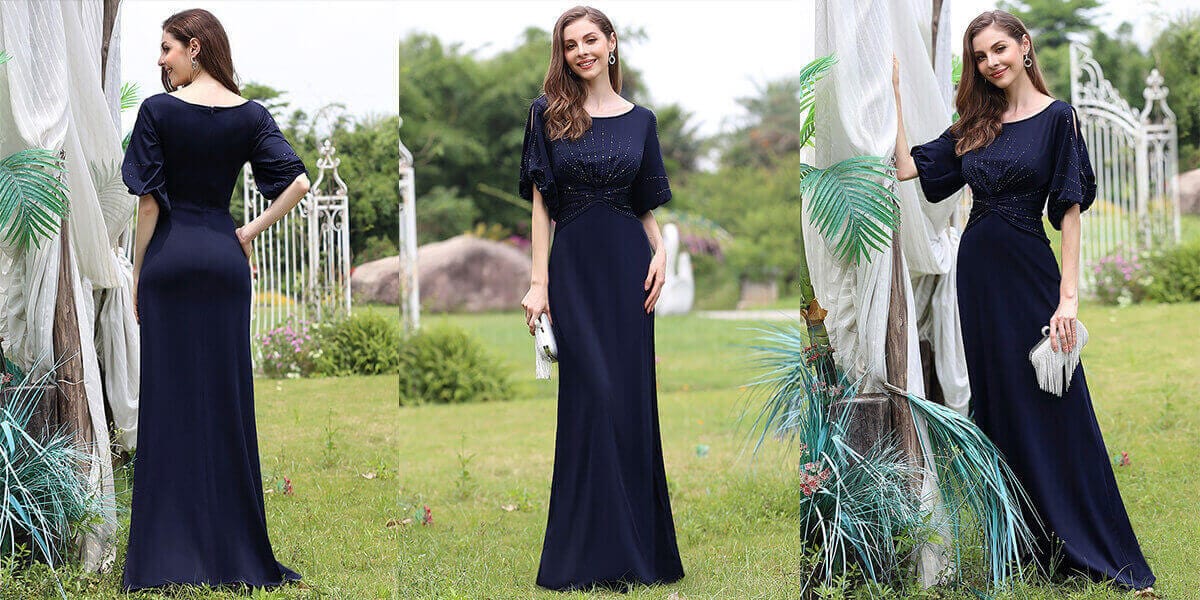 Who says it has to be floor length to be elegant? This mermaid knee-length ruffle skirt dress is made of beautiful fine lace. Not only will it flatter your figure, the teal color will make you feel and look like a queen.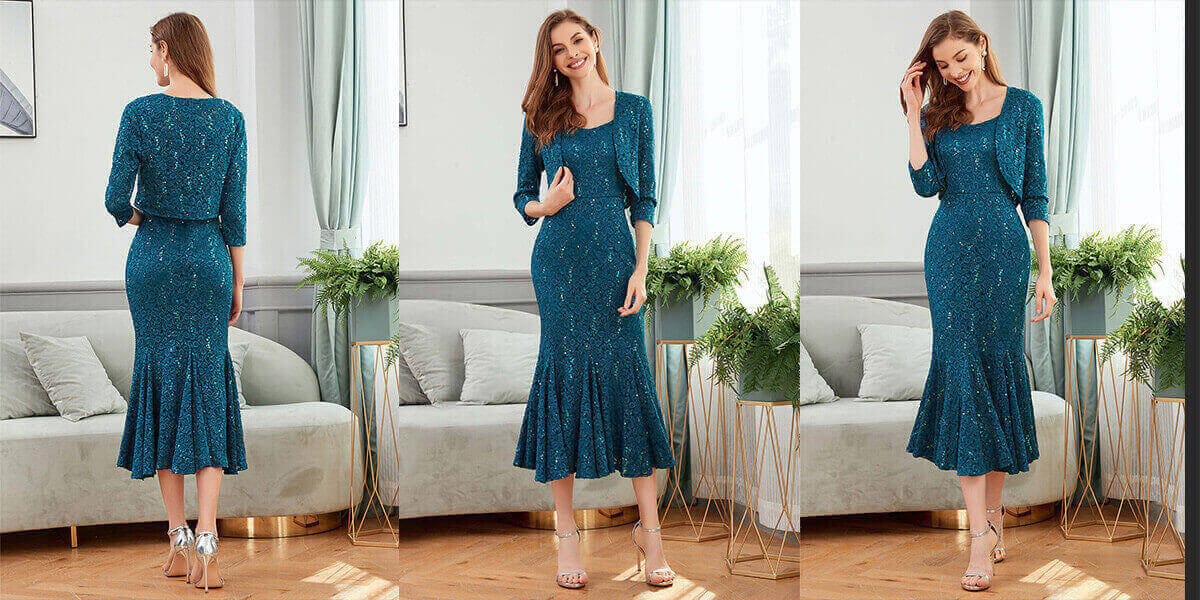 Last but of course not least, this dress will blow your mind. Velvet fabric and gold stampings, nend I say more? This nbeautiful and elegant floor lengthed dress is THE dress of the season.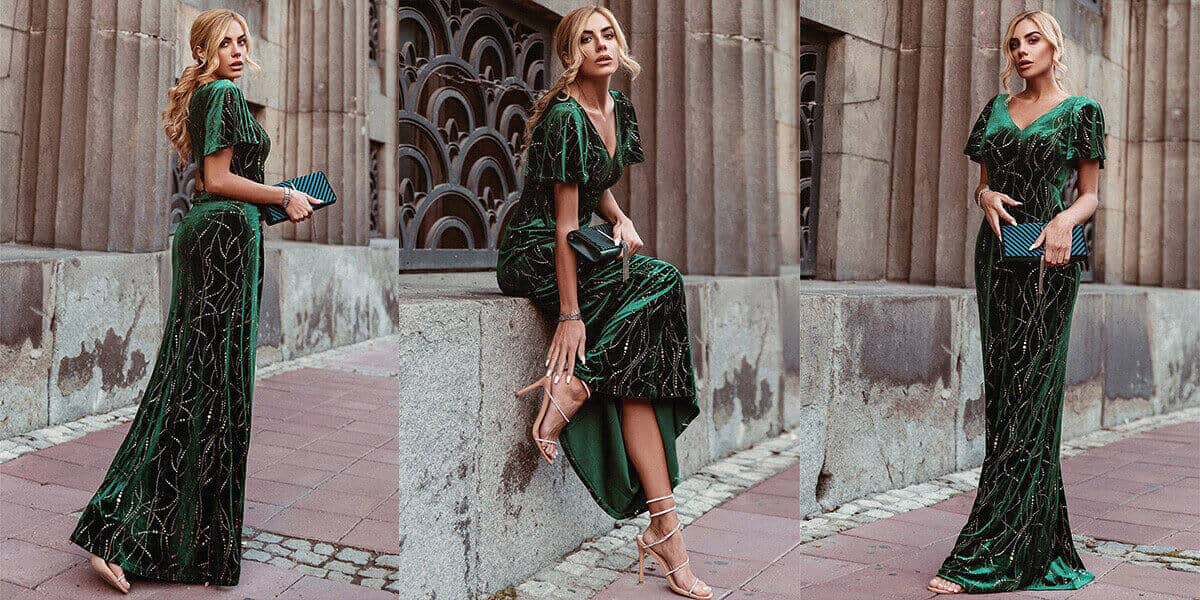 Regardless of what dress you pick, being comfortable in the dress you should and enjoy this dress shopping experience is the most important. Things can get stressful but let's just all take a deep breath and make the most out of this once in a life time opportunity.