It's finally that time of the year where we can't help but to spend our yearlong savings. The deals and promotions have started rolling in to kick start the best shopping season of the year. 2020 has been a year like no other but we sure are going to see some crazy deals online this year. We have prepared some mind-blowing deals earlier on to ensure delivery before the season ends. Be sure to stay on the lookout for them!
This time of the year is filled with love and joy, not only because of the holiday spirit going around but also waking up to a bundle of gifts. Take advantage of these incredible deals to show some love to the people around you.
This year has been unordinary, to say the least. Especially the definitive uncertainties among-st retailers; safety and following the precautions to reopen their businesses have been their top priority. Brands began to adopt new holiday marketing strategies to draw customers' attention.
Let's Do a Numbers Game Here From Worldwide Surveys
After analyzing 2 billion transactions from 35 countries and 5000 retailers, the trend reveals that there was a 334% spike in online retail sales in the month of November 2019.
As per various surveys and reports claim,  Black Friday deals surpass holiday deals. The Office for National Statistics data suggests that there was a 1.5% drop in December sales. While there was an increase of sales in the earlier month of 2019. This makes sense as people tend to take advantage of Black Friday to get the holiday shopping done as well. This not only is convenient and efficient but also is a smaller damage to our bank accounts.
A survey conducted by Criteo states that in 2019, retail sales were already surging by 46% during the ten days prior to Black Friday. On the other hand, Christmas sales have fallen from 4.1% in the year 2017 to 2.1% in the year 2019 on average.
All these findings indicate that in the year of 2020, online discounts and sales will commence early on and are expected to last longer than usual. This method will be used to eliminate the anxious waiting periods.
A recent phenomenon regarding online sales is that Black Friday will continue to extend into more than a fortnight of discounts from previously being over the weekend only.
November seems to be a significant shopping month for both retailers and shoppers. This trend of pulling forward Christmas spending from December to November has been noticed since the past three years when Black Friday gained significant traction.
This trend has put an emphasis on Black Friday deals 2020 in comparison to Christmas deals. With the online sales overtaking the actual markets, Black Friday, the shopping festa has gone international.
At this point of the year, when the economy is going through a rebound; there has been an unprecedented growth in e-commerce. Judging by this trend, Black Friday as well as the Christmas holiday months 2020 will have the potential to be a crucial period for businesses. This is the perfect time to come in contact with more customers over an extended period of time.
Doll Up, Dress Up!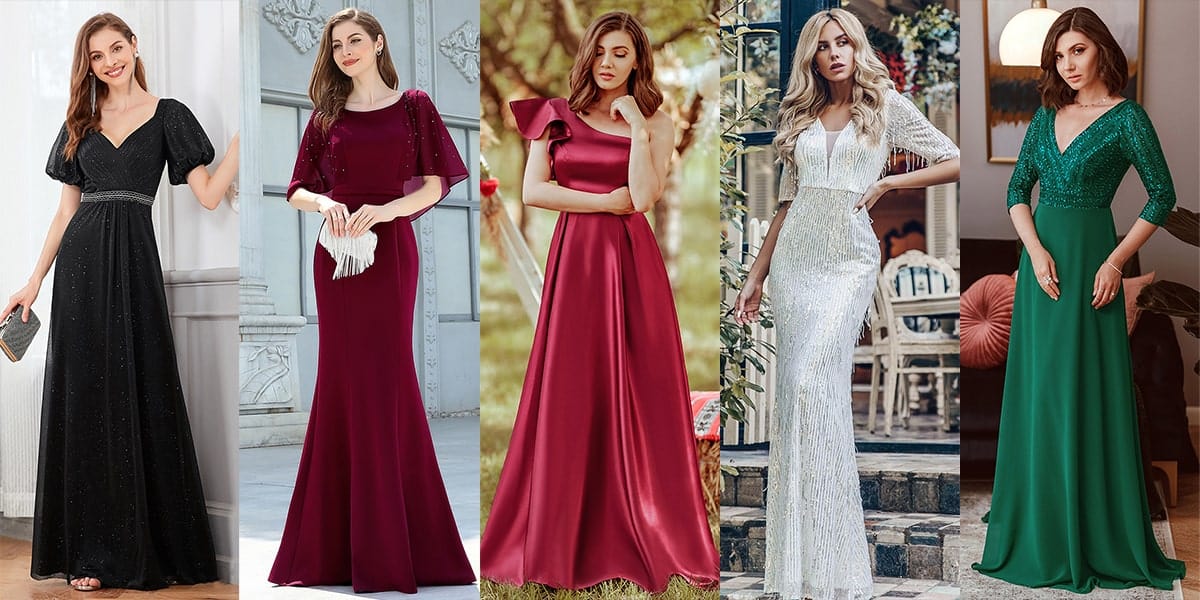 I'm sure most of us are planning to do our holiday shopping from our couches this year. No more anxiousness of waking up at the crack of dawn and dealing with the madness of the crowds. Thanks to online shopping, everything you want to buy is a click of a button away. Make sure to add the items into your cart beforehand so you can be ready on the day of the sale. The discounted prices will automatically be updated.
This Black Friday and holiday season, Ever-Pretty has prepared some amazing deals that can be used through the online site. The dresses can be worn for a diverse variety of functions; Whether it is your wedding, prom, girl's night out, bridesmaid, etc. With the wide selection of dresses Ever Pretty Black Friday Deals, something will definitely catch your eye.
Ever-Pretty has come out with massive deals for this year's Black Friday. We are offering unbeatable prices on our extravagant range of elegantly styled dresses. Of course, the quality of our dresses and the delicate designs will still be held to a high standard. With jaw droppings deals, the dresses are a must-have item of possession.
The deals offered this year are not to be missed, because everyone deserves a chance to look beautiful and confident; this is the perfect opportunity to do so! The evergreen styled dresses with lace and sequin are one of a kind for the anyone out there who believes in a timeless classic gown for any occasion.
The final weeks of the year are such a delight for shoppers. 2020 has been a rough year, let's take this time to treat ourselves a little and wrap up 2020 with a bang!