Every girl has dreamed about their prom night while wearing the perfect dress. Looking fabulous at your high school's most looked forward to event is the best way to create some fun and unforgettable memories. Finding that right dress will definitely play a big roll.
The important question now is "how do you choose THE dress?". Well, no need to worry because this time around, we got you covered. We'll guide you through the beautiful world of prom dresses 2021 that you cannot miss out on.
6 Prom Dress Trends You Need to Know in 2021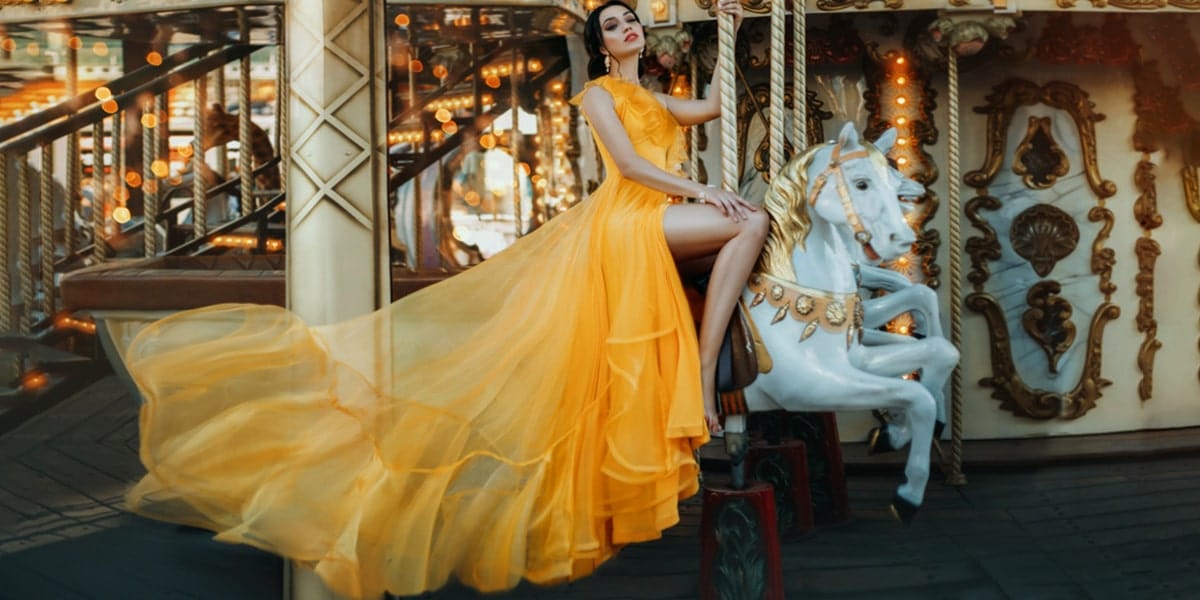 2021 is a fabulous year for girls getting ready for their high school prom! This year has provided us with some of the trendiest prom dresses we've ever seen. So what are you waiting for? Let's take a look at these must know prom dress trends.
1.   
Ball Gowns: Old but Gold
Live life for a day in a fairytale like ball gown. They are both timeless and classy. This prom dress will always come in handy when you want to feel like a princess and dance like never before. Ball gowns now come with pockets and a variety of sleeves to match your taste!
2.   
Mermaid Dresses that Screams Confidence
Mermaid prom dresses are unique and a beautiful way to show off that snatched waistline. The hourglass silhouette mermaid dresses can give you just the right amount of confidence. It gives you a tight hug from the top to your knees with a flare for easy movement. The best way to wear this dress is by adorning the top with embroidery and keeping the bottom half plain.
3.   
Two-Piece Dresses Filled with Youthful Energy
Showing a bit of skin in the midriff area wouldn't be a bad idea for prom. Wearing a single gown is pretty, but a two-piece prom dress is one of the biggest trends in 2021! It is a perfect mixture of youthfulness and maturity. The beauty in two-piece dresses is the creativity behind it as you can mix and match. Either wear a top with long sleeves and a shorter skirt, or a top with short-sleeves/sleeveless and longer skirts, either way will make it fun and stylish. Keeping the top and bottom monotonous is a good way to stay on track in this 2021 trend.
4.   
Open back dresses? Why not?
Wearing an open back dress is one way of showing everyone how comfortable you are in your skin. The sexiest prom dresses come with an open back that goes all the way down to the waistline with a strapless bodice. Open back dresses look beautiful from any angle in any color and style.
5.   
Glitter Shimmer Sparkle
Sparkle under the lights like an angel in a glitter dress. If stealing the show is on your agenda, a glitter dress will do the trick. And no, they aren't just meant for A-list celebrities attending the MET Gala. You deserve some shimmer too.
6.   
Rock a Lace
Laces are a true beauty and it deserves all the attention its getting this year. You can style your lace however you like it with an undergarment that covers the vital parts of your body. You could also try a mix and match if you're not entirely comfortable in just lace. Make sure the lace is stretchy for more comfortable wear.
How to Style a Prom Dress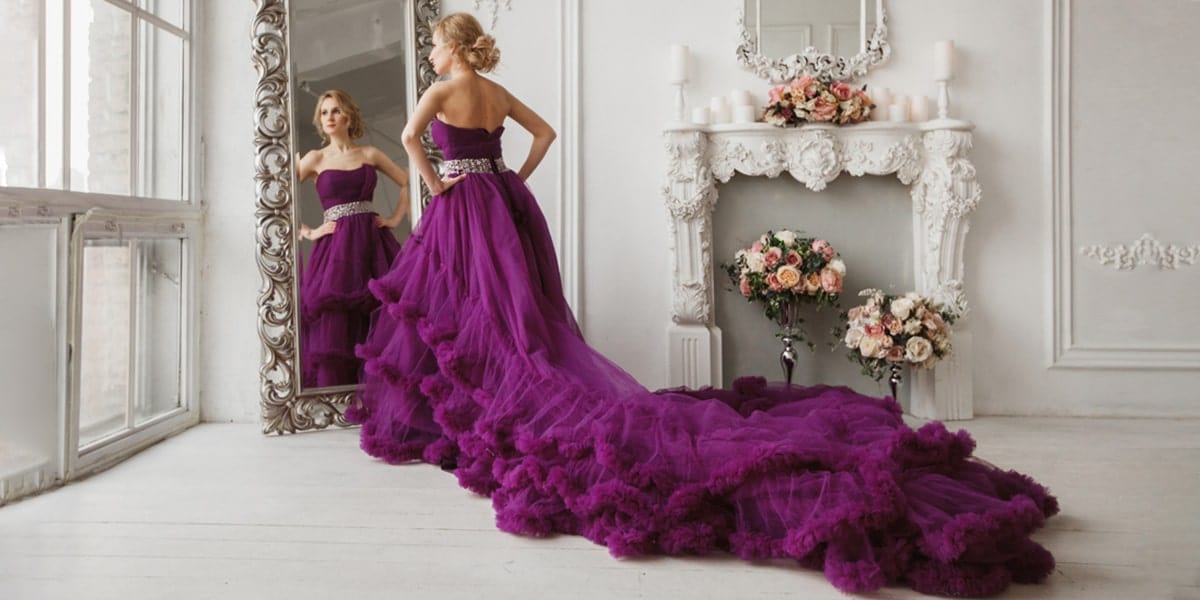 Looking your best at prom is a little more than the dress you're wearing. You need to own that dress. Understanding how to style a look will help enhance the overall look. So here are a couple of styling tips to rock that prom dress.
1.   
The Right Hairstyle
The wrong hairstyle will definitely affect the vibe of your overall look. Choosing a hairstyle that complements your facial structure is important. Go get that blowout you always wanted to avoid that disastrous hair problem.
2.   
Matching Shoes and Purse
Matching your shoes with your purse shows coordination. A nice pair of heels will definitely compliment the overall dress look. If you are planning on rocking the dance floor, remember to bring an extra pair of sneakers. Remember to also keep your purse small enough to not take the spotlight away from your dress but big enough to accommodate the essentials
3.   
Get Your Make Up Done
Keep your makeup simple but bold. Do some research and watch some tutorial videos that'll make it easier for you to choose what makeup to wear. Always have your keep some lipstick and mascara in your purse and be sure to use some liquid-proof makeup!
4.   
Wear jewelry
Avoid wearing too many shiny pieces of jewelry when the neckline of your dress is high up, or your gown has shiny embroidery. Jewelry works best for dresses that show a little bit of skin and adorns it accordingly. Keep jewelry simple, classy, but bold.
5 Elegant Unique Dresses for Prom
Want to wow your peers with the best prom dresses 2021 has to offer? Then brace yourself as you witness the display of these 5 high-class prom dresses:
Stunning Floor-length Evening Dress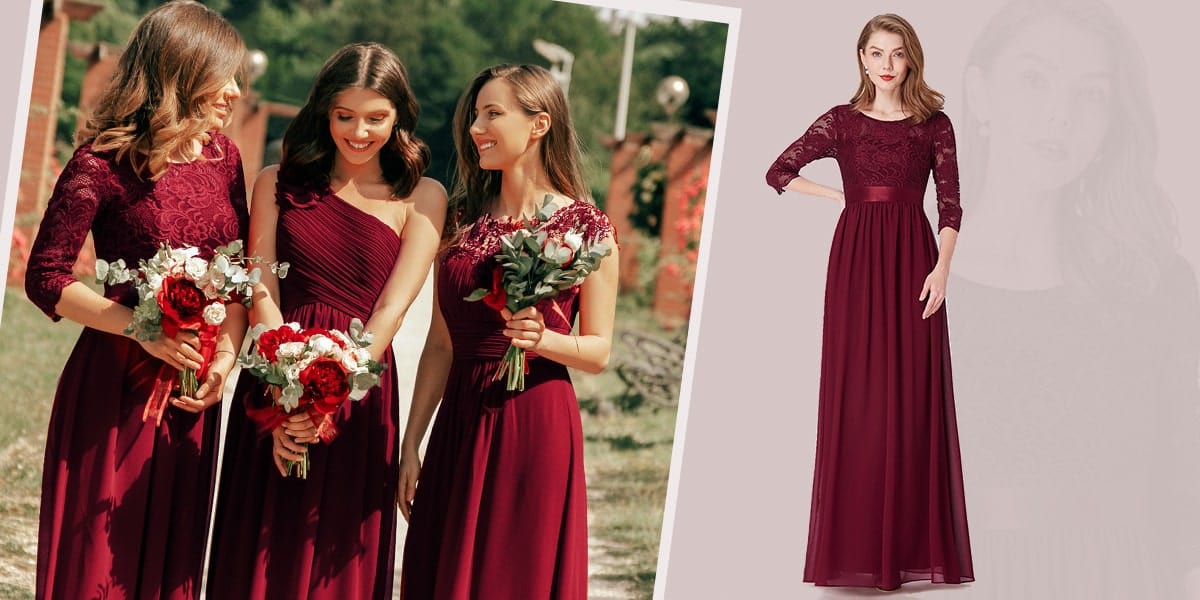 Enjoy your school's biggest event in this half-sleeved ruched waist dress. It has a deep V-neckline at the back that lets you show your beautiful skin every time you place your hair over your shoulder. The lace bodice gives you a romantic look, which is the right vibe for prom.
Women's Off-The-Shoulder Ruffle Thigh Split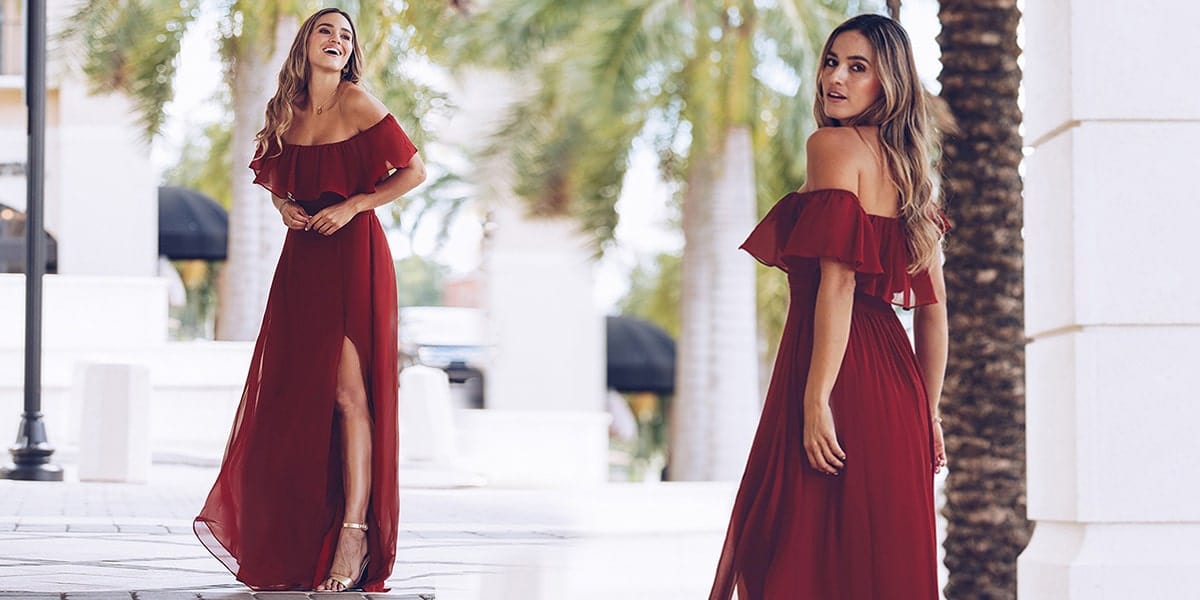 With a thigh-high slit and an off-the-shoulder ruffle, you wouldn't look anything less than fierce. This elegant dress lets you show your pretty legs, as you walk into the venue in hot high-heels that brings the heat to the party.
Flattering Double V-neck Tulle Dress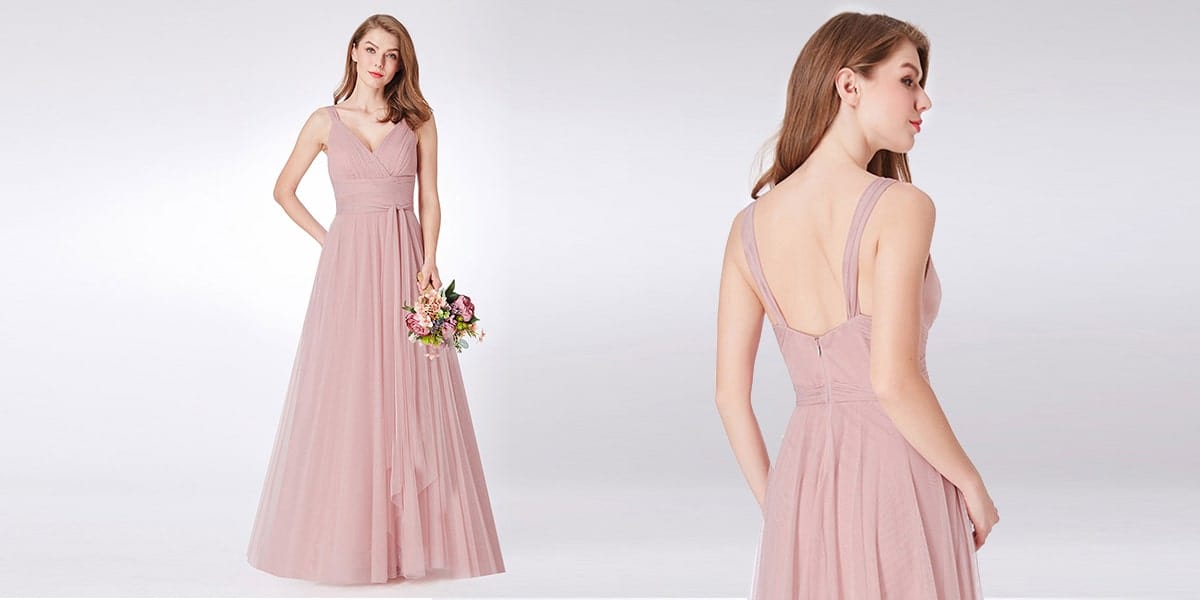 Floor-length for elegance and double v-neckline for sexy. This astonishing prom dress with a ruched waist and pleats at one end of its skirt gives you an hourglass silhouette that'll keep your shoulders high and head up as you make happy memories at your prom.
Dazzling Maxi Long Mermaid Prom Dress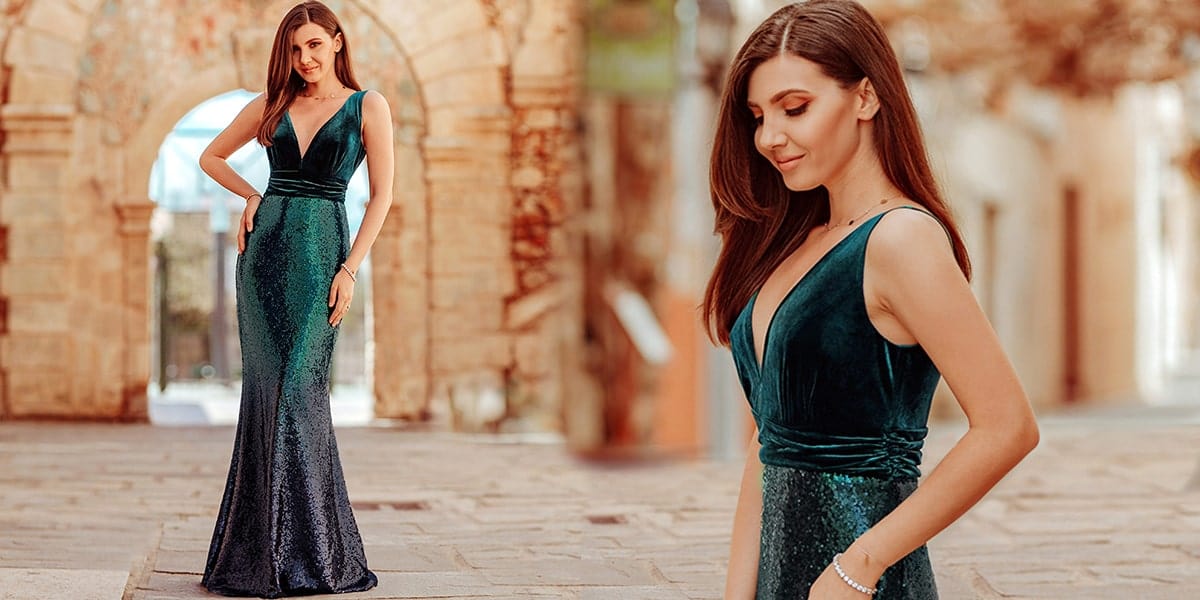 Razzle dazzle in one of these creative mixes and match mermaid prom dresses. With a velvet bodice, ruched waist, double v-neckline, and a floor-length sequin skirt, you sure would look lovely in any picture you appear in. Your peers won't know what hit them as soon as you walk in.
Strapless Empire Waist Long Chiffon Prom Dress
Classy and simple are the words that best describe creative this elegant strapless prom dress. You can wear your favorite pieces of jewelry on this dress, all thanks to its timeless strapless design. With its satin empire waist that makes you appear slimmer, you get to look sexier and chic as you dance into the night.