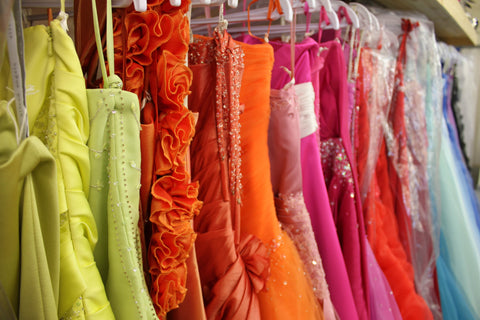 Prom season is here and that means it's time to dress up in the latest fashions. The problem though is that the latest fashions can sometimes be out of your size range or because of the way designers create their clothing lines. You might be hard pressed to find something affordable and still of good quality. At Ever-Pretty, we want our beautiful ladies to find the best prom dress for their body type so that they can feel confident and beautiful on their big night out!  
However, if you have not been able to find a dress in the shops that fits properly, do not despair! Today, there are more options than ever before when it comes to custom size prom dresses that are made just for you.
Whether you want a traditional ball gown or something edgier like a high-low dress with cutouts, you are well-covered. And don't worry about being able to afford some of these designer dresses—you will find prices ranging from affordable to extravagant so that any girl can have the prom experience of her dreams!
What Is a Prom Dress?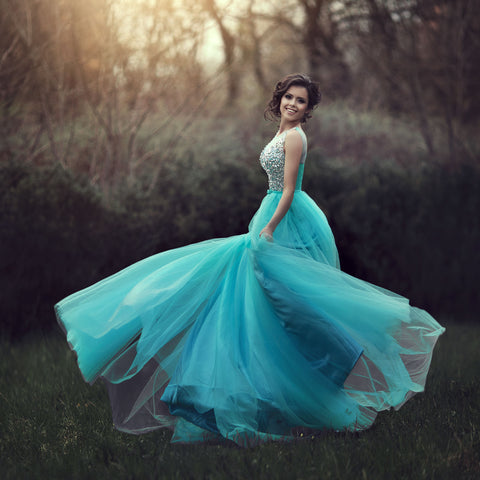 Prom Dresses are the perfect formalwear for young ladies attending their prom night. Prom night is a special evening, usually held during the springtime, where high school students dress up in their most elegant attire to celebrate the end of the school year. 
It is an event of great significance and usually marks a milestone in a young person's life. For this reason, a prom dress should be chosen carefully and customized to fit the individual perfectly.
Prom dresses can also be worn at other formal events throughout the year, such as school dances and weddings. They can also be worn at homecoming dances and even at graduation ceremonies. No matter what the occasion, a beautiful prom dresses made to order will help you look and feel your best.
Should Prom Dresses Be Long Or Short?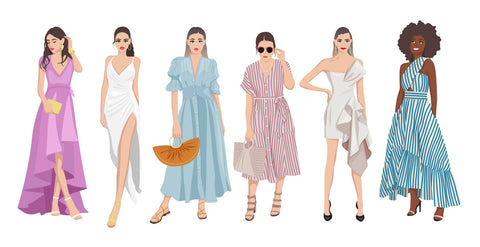 Custom fit prom dresses come in many styles, from long floor-length gowns to short cocktail dresses. They are made with luxurious fabrics such as silk and satin, and often feature intricate details like beading or embroidery. 
Popular colors range from pastel shades to bold hues, so there is something to suit every taste. Most people accessorize their prom dress with jewelry, heels, and a matching clutch bag.
Long prom dresses are often worn with high heels and sparkly accessories, which makes them feel more like an evening gown than a simple dress. Longer dresses also tend to be more conservative—they tend to cover up your legs and shoulders, so they're generally best for people who want to avoid showing too much skin.
Short prom dresses are fun and flirty—they're usually cut with extra-long sleeves or cap sleeves that fall down over your elbows, giving you extra movement options when you dance! Short prom dresses can be worn with flats or heels, making them ideal for dancing all night long.
How Much Does A Prom Dress Usually Cost?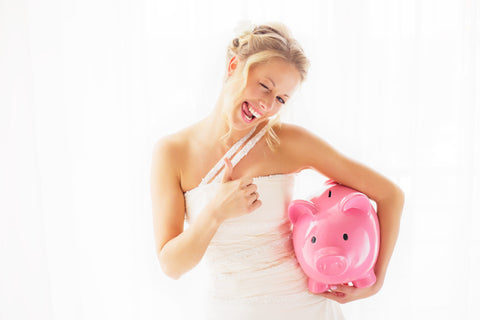 You might be thinking that the price of a prom dress is going to be crazy expensive. But if you take a look at some of the best online store-bought prom dresses like Ever-Pretty, it's not that bad.
You can find high-quality personalized prom dresses for as little as $50 and as high as $500, so it all depends upon your budget that you have set for your next prom night. The more unique the dress, the more expensive it is going to be. 
The cost of a prom dress can vary dramatically depending on the quality of the fabric and design. For example, if you want a vintage-inspired gown that is made from very high-quality materials, it could cost you hundreds of dollars. On the other hand, if you are looking for something more modern and simple, then it might cost you less than $100. 
So, get yourself a pretty yet simple prom dress and celebrate this night out with your friends without worrying much about the cost. 
Why You Should Custom Size Prom Dress 2023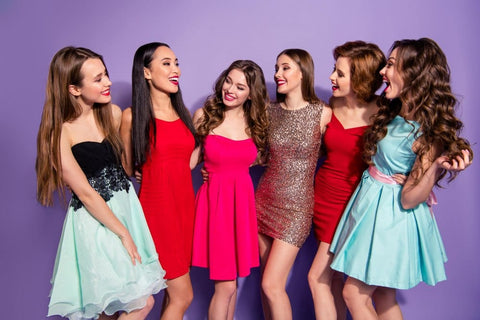 There are many reasons why many young and beautiful ladies choose custom made prom dresses to look dazzling rather than buying regular store-bought prom dresses. 
When you choose custom sizing for prom dresses, you can be sure that your dress will be perfect in every way. This is because custom sizes are made to order and based on your specific measurements. If your dress doesn't fit well, then it is not worth buying at full price.
Custom fit prom dresses allow you to make any changes that you want to the style of the dress before it is even made. This means that if there is something else that you would like in your dress, such as sleeves or a different color, then these can all be added at no extra cost.
The best thing about customize prom dresses is that there will be no surprises when the day comes! You don't have to worry about whether or not the dress will look good on you because it has been tailored specifically for your body shape and size.
Where To Buy Prom Dresses Near Me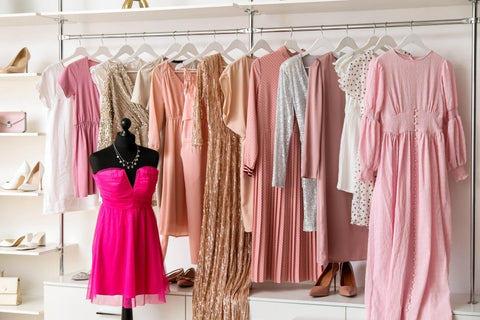 There are many stores online and offline where you can find some unique and customized prom dresses for your special night. 
Buying a prom dress online can be a great way to save money and time. You can get a dress that is exactly what you want, and it will be delivered to your door in a few days. But, if you are looking to find quality prom dresses offline, then you can use a locator to find a local store near you.
The best part about shopping online is that it allows people from all over the world to get their hands on the latest fashion trends without having to leave their homes. This means that there is no need for traveling from place to place in order to look for clothes that match your style and personality perfectly. You will also avoid any delays caused by traffic or finding parking spaces at local shops!
One such online store is Ever-Pretty where you can find an amazing collection of prom dresses made to measure in all available styles, colors, patterns, and price ranges.
At Ever-Pretty online store, we understand how important it is for every girl to feel like a princess on her big night. And what better way to make her feel like royalty than by providing her with a custom-made dress that fits her body perfectly? 
Our designers will work closely with you to make sure that your vision becomes a reality. Whether you're looking for something simple and elegant or bold and flashy, we've got you covered! All you have to do is pick your favorite style and then let us do the rest.
So, get ready for your special prom night 2023 and find your dreamy dress silhouette now! Whatever your favorite outfit is, you can surely find a gorgeous prom dress, which suits you.  Not to forget, the color of the prom dress of 2023 is periwinkle! You can choose from light blue, lilac, or purple. Get ahead of this curve and start planning your 2023 custom-fit prom dress now with various shades of periwinkle!