2020 has finally come to an end, I'm sure everyone can agree that it has been a crazy year with lots of ups and downs. However, we have finally made it through! Let's take a moment and give ourselves a pat on the back. Since 2020 is about to end, that also means New Years is almost here!
NYE has always been a wonderful time to celebrating achievements and reevaluate our goals for the upcoming year. Although this New Year's will be slightly different, one thing that has stayed the same is that we will still be spreading hope and joy to welcome a better year.
With the existence of Covid-19, we may have to say a temporary good-bye to large NYE parties. However, that does not mean we can't dress up and have a good time; of course, this should be done while taking the proper safety precautions. We are here to provide you with a guide on choosing the best party dress this NYE to get into a festive and celebratory mood!
TRENDY PARTY DRESS IDEAS FOR 2021
We did a little research on the topic of NYE party dress ideas looking for the most recent and trendy options just for you, this way you are not left out of the loop. Whether you want to keep it casual or bring on the full glam, we got you covered!
Sequin, sparkle, and glitter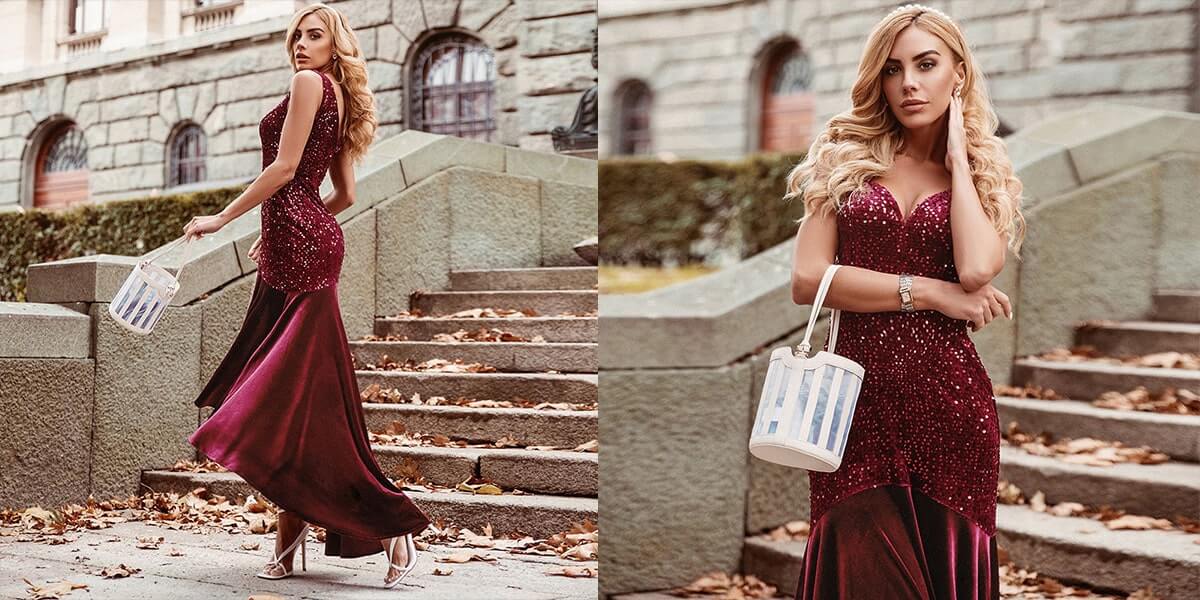 Who doesn't love a little shimmer and glam? Especially after surviving 2020, we certainly need some spark in our lives. Sequined dresses and statement jewelries are a must have for this NYE. This dress captures the essence of the season with its bright color and sequins. Its features include a deep v-neck and a flashy fishtail silhouette to show off your sexiness while greeting the New Year.
Slip dresses are a must have just like the sequined dresses for this NYE. All you have to do is pair them with a chic outerwear (ex. fur jacket, leather jacket) and a bold neck piece to show off your chic and fashionable look. It will be THE dress of the night.
Back-less/sleeve-less dresses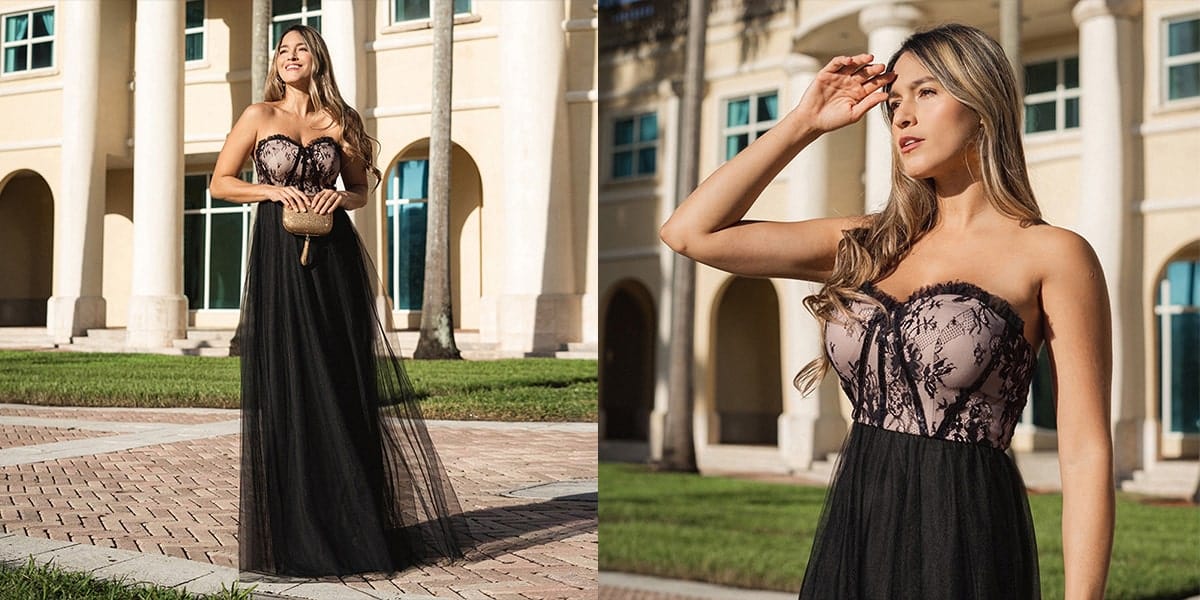 NYE is all about showing off your sexy and glamorous look. A backless dress has been extremely trendy throughout the fashion world. If you want to go into the New Year's looking like a queen then this backless dress if the dress for you! This next dress is the definition of NYE; with its beautiful designs, it is a perfect mixture of party and elegance. The beautiful paillette combined with its lace will make you feel more confident than you ever have been.
Feathers, fringes and the festive seasons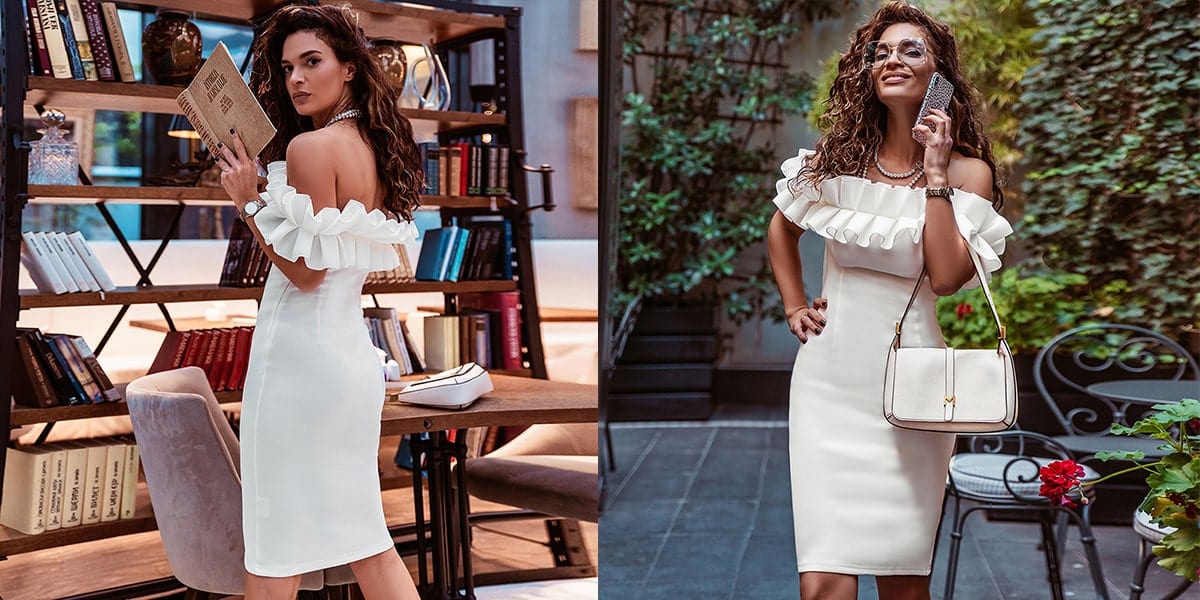 Who doesn't love a dress that will dance with you into the New Years? These styles with feathers, fringes, and ruffles are extremely trendy at the moment. It adds that extra spark as you dance your heart away into the New Year. This next dress has it all, ruffles, off the shoulder body-con! You cannot ask for a more perfect party dress.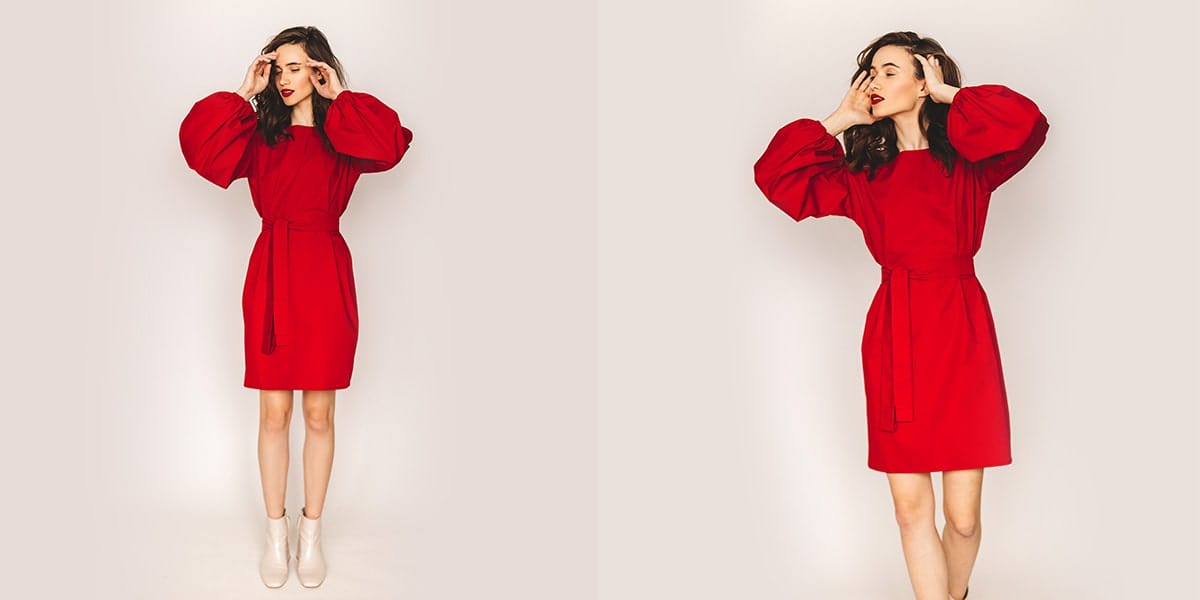 You ask us what else is trending? We have the perfect answer for you. Puff-sleeves! Want to look classy and elegant? Then maybe you should try out puff-sleeved dresses. This dress is the definition of classy, elegant, and fun; the perfect combination! The puffed-sleeves and waist belt will help show off the sexy figure of yours. This new trend is a must try.
Tips and tricks to style your NYE look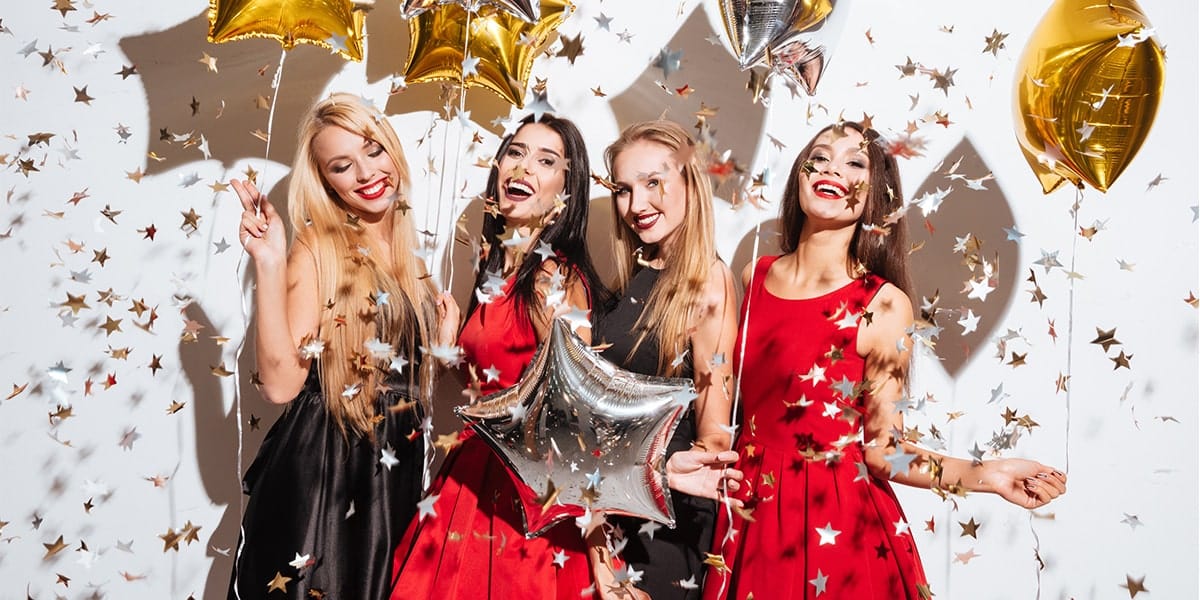 Pulling off the ultimate New Year's Eve look is more than just finding a cute dress. Knowing how to style and make the most out of the that cute New Year's Eve dress is very important.
Pairing your dress with the right jewelry and outerwear can make a huge difference. Just a simple pair of cute heels can bring your overall look to the next level. Here are some tip and tricks to help you style that New Year's Eve dress:
Number one important tip is to find the right fit. A dress that compliments you is a must! Make sure the dress will look like it is tailored to your body. Making a note of the material the dress is made of can help you decide whether you want a tight fit or loose fit. Either way, the fit should be your top goal in finding the right dress.
Comfort is also very important. Who wants to dance in a dress that is itchy or poorly made? Your dress should not cause you worry for this special night. Remember to pick a dress you are very comfortable in to also give you more confidence.
They always say less is more and this 100% applies to your NYE look. If you are wearing a sparkly sequined dress, minimal jewelry is more than enough. Too much bling can be distracting and throw off the balance of your look. Ladies wearing a minimalistic dress can pair it with statement jewelries to complete your simple yet elegant look.
Whatever dress you choose to welcome 2021, the most important things to keep in mind is to have fun while staying safe.