From the beautiful foliage to the crisp fall air, autumn is a great time for a wedding. In fact, in recent years, fall has gradually taken over as the most popular wedding season. And, with the current pandemic, there will be more weddings than usual this fall, as spring and summer events get postponed until later in the year. This, however, means that your summer dress that you had picked out likely won't work for the autumn season. While it can be a difficult task to know how to dress for an autumn wedding, thankfully with some consideration, you can find myriad options of wedding guest dresses that you can choose from.
Considering wedding time and location
There are a few things you should consider on selecting autumn wedding guest dresses. First, think about the location. A fall wedding is not likely to be a casual affair on the sandy beach like you might find in the summer, so guests will want to pick out attire that is more suited to the location. You'll want your dress to complement, but not upstage the venue, so think about how the exact nature of the location of the wedding when you are picking out your perfect dress. Is it an upscale affair in a fancy ballroom, a classy event in a nice restaurant, or is it more down to earth in a lofty barn, for example? Each location calls for a different style of dress, and this is one of the things you should consider when selecting autumn wedding guest dresses. The nicer the venue, the more formal you should make sure your outfit looks.
Along with location, you'll need to consider time of day. Weddings late in the day tend to be more formal, so you'll want to take that into consideration when choosing an outfit. Additionally, if the wedding is in the evening, you may want an option that pairs well with a sweater, just in case it gets cold. Opt for a long dress for some warmth and a style that does not look out of place in the cooler months of the year.
Another important aspect to consider when choosing an autumn wedding guest dress is color. In the later months of the year, skip those summery pastels. Instead go for something jewel toned and richly colored, the perfect complement to the changes happening around us in nature. The fall also gives you many options for texture and material of the dress, like velvet or satin.
Never wear informal attire
The last thing to remember when selecting a dress for an autumn wedding is that for a fall wedding; never want to wear informal attire. Instead, take a look at some formal autumn wedding guest dresses. A formal dress will ensure you're dressed to impress at the wedding. Formally doesn't mean stuffy or uncomfortable, though, and it certainly doesn't mean that you have more limited options. There are advantages to wearing a formal, long gown. You can dress up or down the look to fit the feel of the wedding. Throw on a little jacket and simple jewelry and you have a chic but polished look. Or, add dramatic earrings to bring some sparkle to your outfit. You can even change up your shoes to give your dress a whole new style.
Top 5 wedding guest outfit ideas for autumn wedding
Need some suggestions on your autumn wedding guest outfit? Check out these gorgeous formal wedding guest dresses from Ever-Pretty.
1. Beautiful Gray Wedding Guest Dress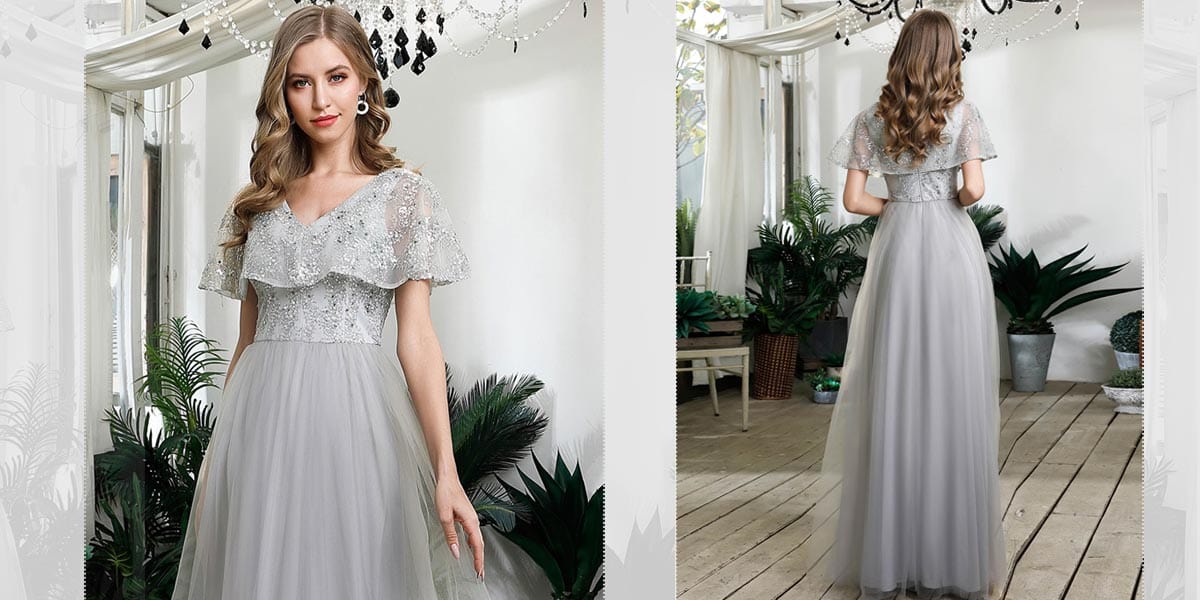 This beautiful gray dress is formal yet understated. The color looks good alongside any palette, and the popover style adds visual interest.
2. Pink Wedding Guest Dress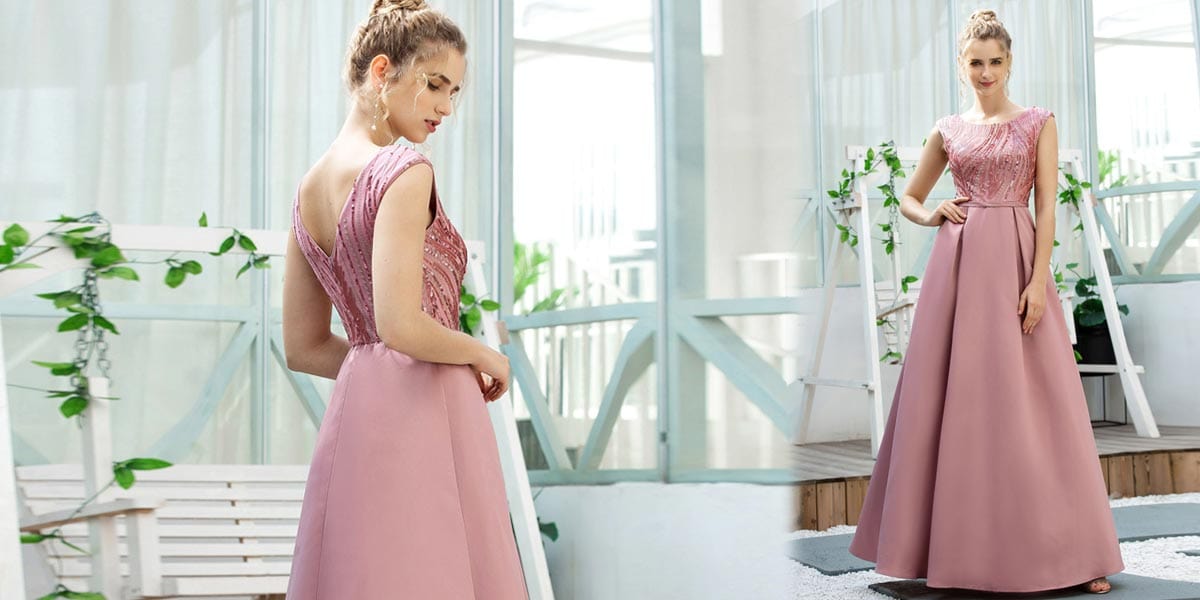 If you're looking for something a bit more formal, try out this pink wedding guest dress. A gorgeous pale pink dress, it would look good in the afternoon or evening, and the sequined top adds a bit of flair. It would be especially appropriate for a black tie or black tie optional event, when paired with the perfect shoes and accessories.
3. Dramatic Wedding Guest Dress for Autumn Wedding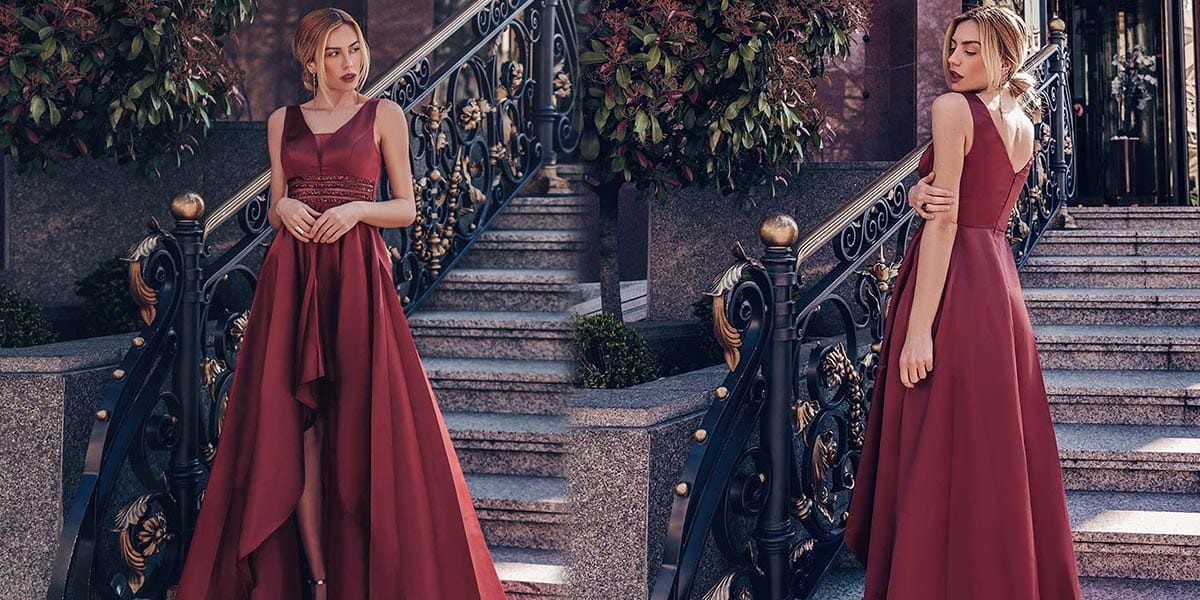 This dramatic dress is a rich burgundy, a warm tone that perfectly complements the falling leaves. Short in the front and long on the back and sides, this dress is sure to be a hit. It would be an excellent choice for a festive attire wedding, where the dress color is certainly perfect for autumn.
4. Airy Soft Yellow Wedding Guest Dress
Another dress option is this airy soft yellow one. While still being appropriate for autumn, the light texture of the dress is perfect for dancing the night away. Dress it up with heels and a necklace, or dress it down with a soft sweater or jacket.
5. Gorgeous black Wedding Guest Dress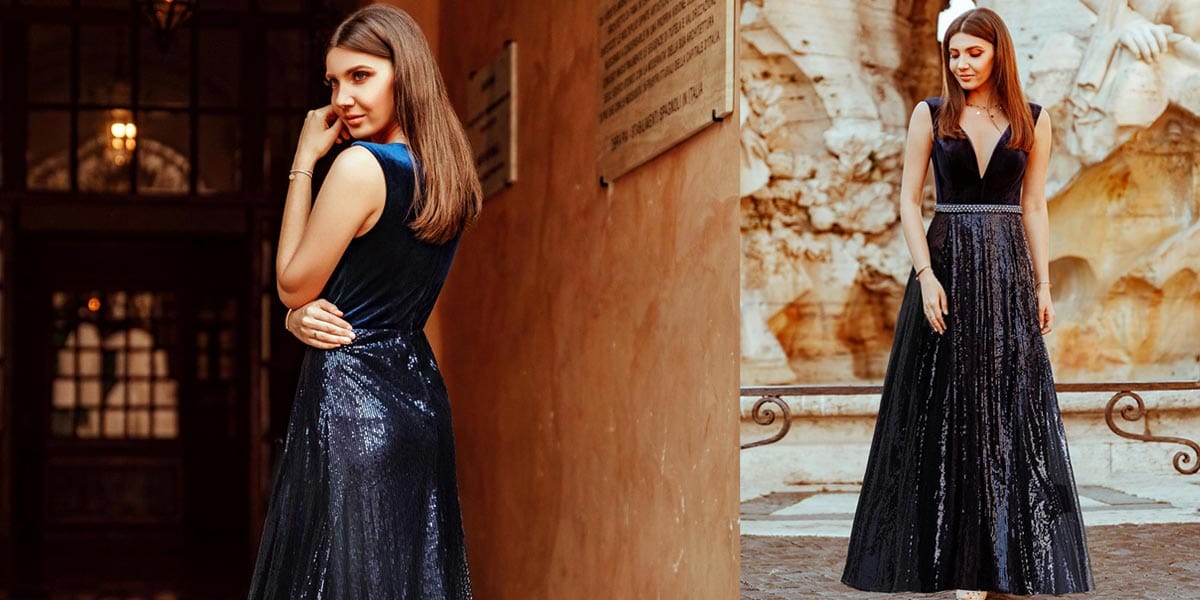 Finally, check out this gorgeous black number. With a soft velvet top and a shimmery skirt, this dress is proof that you can in fact wear black to a wedding.  It would be perfect for an evening black tie wedding and would pair well with a wrap to keep you warm but formal.