Belts are accessories that ebb and flow when it comes to approval. Belts are seeing a serious flow at the moment judging by the street style displays in the New York, Milan, and London Fashion Weeks. From simple thin and skinny belts to generously cut waist-cinchers, belts are making a huge comeback on celebrities, influencers and their followers, stylists, and fashion editors. Fashion trendsetters such as Versace, Gucci, and Bottega Veneta are showering us a wide range of styles, textures, and widths to choose from; buzzy, sculptural, vintage, edgy, and modern. Belts are versatile. They are not only fashionable but they can also accentuate your curves when worn correctly. The options are impossible to exhaust. We can never grow short of inspiration when it comes to belts, whether they are cast low over the hips, tightened around a dress at the waist, added atop a blazer, or worn over a coat. Everyone has their preferences which means the best advice would be to try out different styles until you see what works best for you. Start with stretchy or elastic belts if comfort comes first for you. Choose belts that are a perfect fit so that you don't have to use the very last hole to fit in. Drawing inspiration from New York Fashion, Milan, and London Weeks, we have compiled some
 incredible ways to wear belts this season.
4 incredible ways to wear belts this season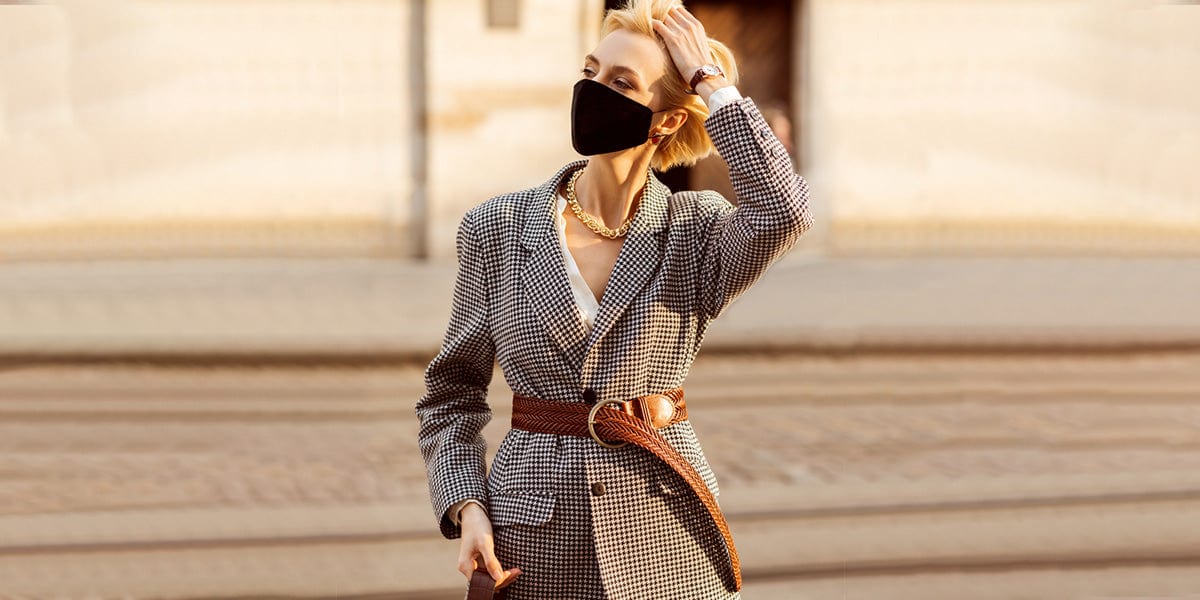 There is nothing trendier and elegant than a belt worn over a blazer this season. A belt takes a simple blazer into the edgy territory. Gucci and Versace paired their belts with classic and modern coats for a classy, flattering vibe.
Whether you choose vintage, printed or a classic blazer be sure to go with a thick or substantial leather belt to hold it around the waist. This is a timeless look that will add sophistication to your style.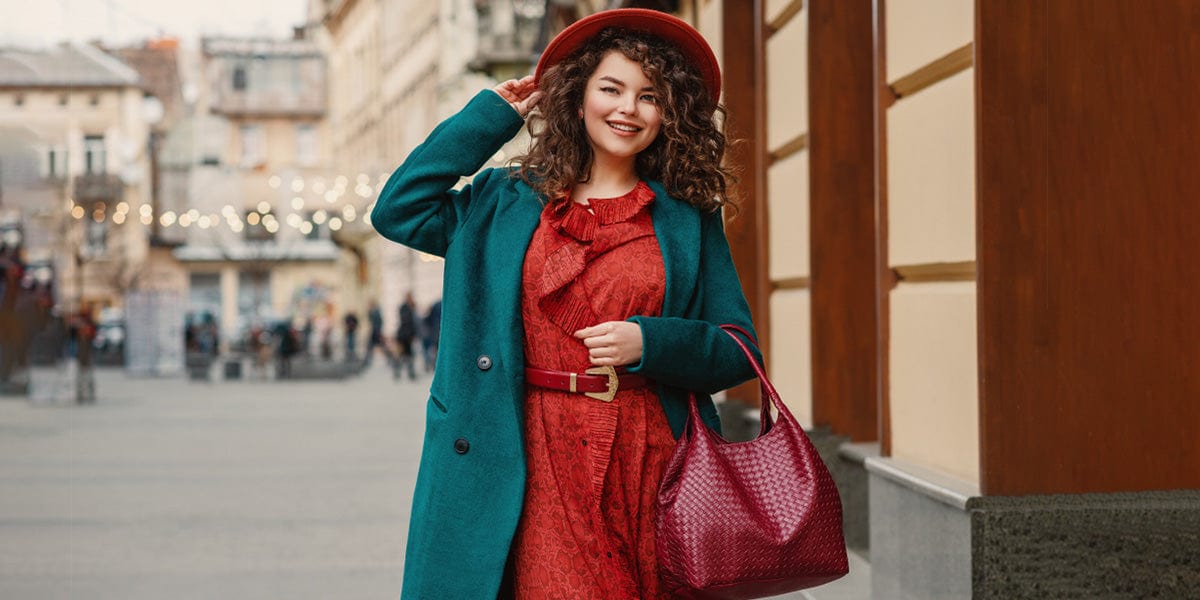 A belt can add so much class to an otherwise plain dress, a shapeless shirt-dress, or tunic. Slim dresses are the perfect accessory to cinch a fluid dress. What's better, you can add a belt into an evening dress to make it stand out even more.
Belts will perfectly upgrade the look and give it an edgier vibe. Go for corset-like, bow, or velvet wide belts when dressing up an evening dress.
Over Pants, Classic and Modern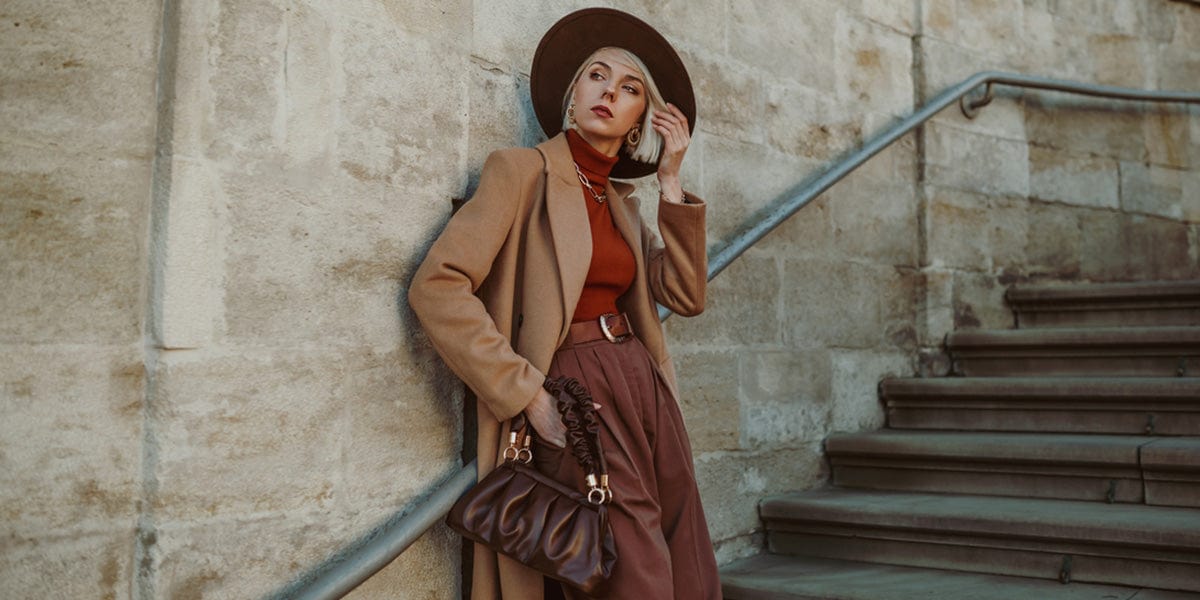 Belts are a vital element when dressing up some pants. Adding the right belt to your pants instantly upgrades your look significantly. Throw on a belt with a vintage buckle to give your outfit a subtle twist.
Furthermore, a perfectly worn belt makes a tailored outfit less fussy while giving it a rock and roll vibe.
To Highlight Your Waist and Curves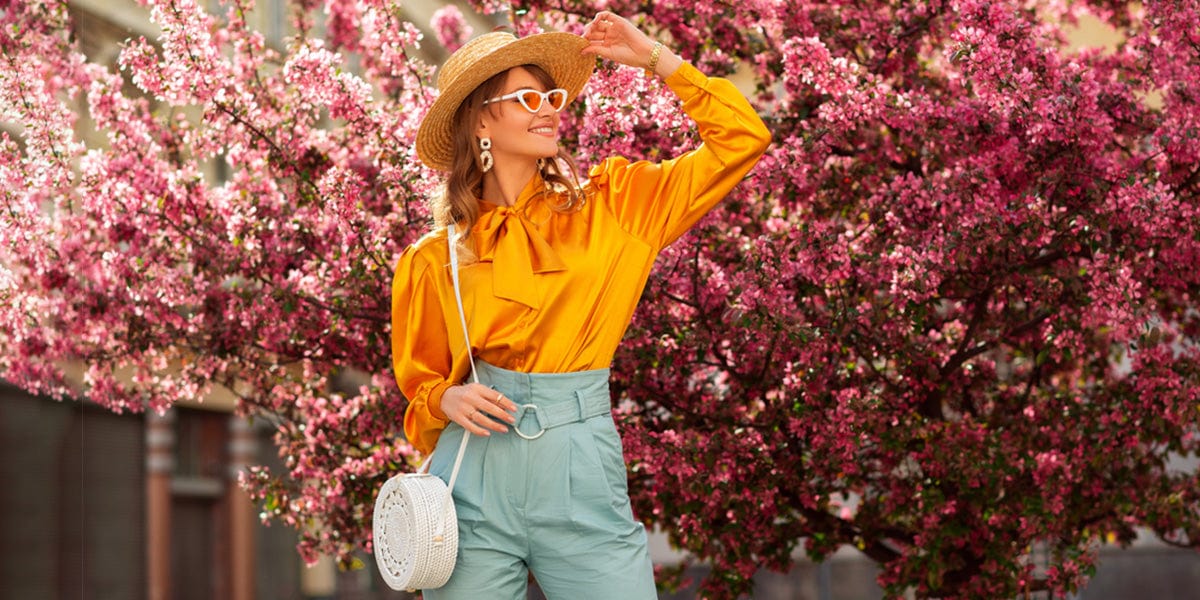 Belts should be a must-have accessory for all the beautiful hourglass and pear-shaped ladies. A belt will not only flatter your curves but will also show off your waist when worn with the perfect outfit. Belts can also create an illusion of a waist for other body shapes such as a rectangular or inverted triangle.
If you are an apple-shaped lady, you can find clever ways to cinch your belt so that it flatters your figure.
Classic types of belts you need know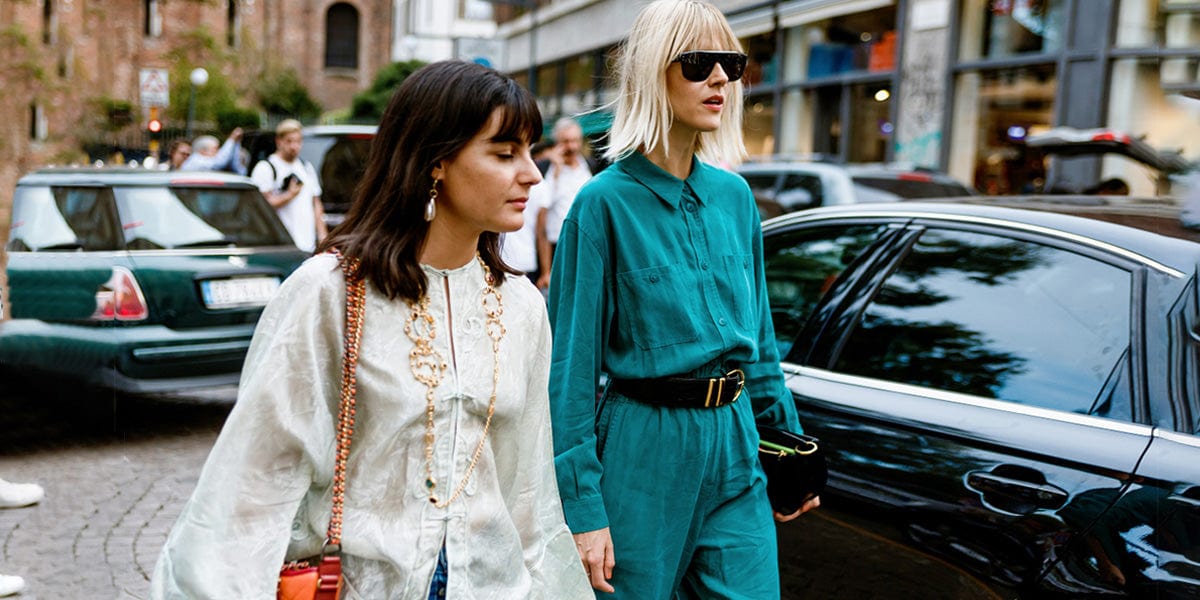 Many varieties of belts exist in the market today. Whether you chose elastic, colorful, leather, woven, or a combination, the most important thing should be whether the belt flatters your body or not. Elastic belts are comfortable because they give you room for movement.
Here are some classic belts that will elevate your look.
1. Chain belt
Do you want to upgrade or freshen up a little black dress that is picking dust inside your closet? Well, the chain belt is here to save the day. Even better, chain belts can be used to spice up the traditional T-shirt and jeans.   
Chain belts are bringing back a wave of glamor on the streets and runways as showcased by Celine and Channel. Not only are chain belts easy to match but they can also transform a boring outfit into an unbeatable fashion piece.
2. Braided belt  
Remember your grandma's favorite braided belt? Well, it seems like she was well ahead of her time because braided belts as still as fashionable in the runways today as they were in the '80s and '90s. Except for the width, the classic braided belt hasn't changed much.
Braided belts are extremely versatile, you can tighten them at the waist over a dress or loosen them a little at the hips over your pants. Bottega Veneta and Channel's black braided belts are quite popular this season. Grab one for yourself and rest assured that it will never go out of style.
3. Snakeskin belt
Supermodel Heidi Klum was the trendsetter of the snakeskin belt, no doubt. Even more fascinating is the fact that the snakeskin belt has ruled American fashion trends since the '70s. Fashion enthusiasts describe the snakeskin belt as a pretty, rich, earthly accessory.
Simplicity and comfort should take the lead in any kind of outfit, whether it is bold or subtle. And this makes so much sense because Cobra, Python, and Karung snakeskin belts have become fashion favorites in the runways. Fashionistas consider the snakeskin belt a timeless classic.
4. Wide belts
Wear them with a dress, jacket, coat blazer, or jumpsuit and you can be sure to turn heads wherever you go. Nothing flatters the body better than a wide belt thrown over an oversized shirt, a tunic, or a beautiful dress. Elle and Dior have been the masterminds of this trend and we can't have enough of it. Even fashionistas like Shailene Woodley have given the wide belt their stamp of approval and we are obsessed.
They have slowly found their way into mainstream fashion again are going to rule the industry for a long time.
5. Silver/gold belts
Metallic belts are stunning and they draw attention to the waist or hips depending on where they are worn. Silver belts strike a different mood when worn over plain dresses or with jeans and shorts. Metallic accessories bring eclecticism and aesthetics into the fashion world.
With a splash of metallic vibes, silver and gold belts bring delicate and intricate sophistication suggestive of having too much fun to any outfit.
What Belt Looks Best by Body Type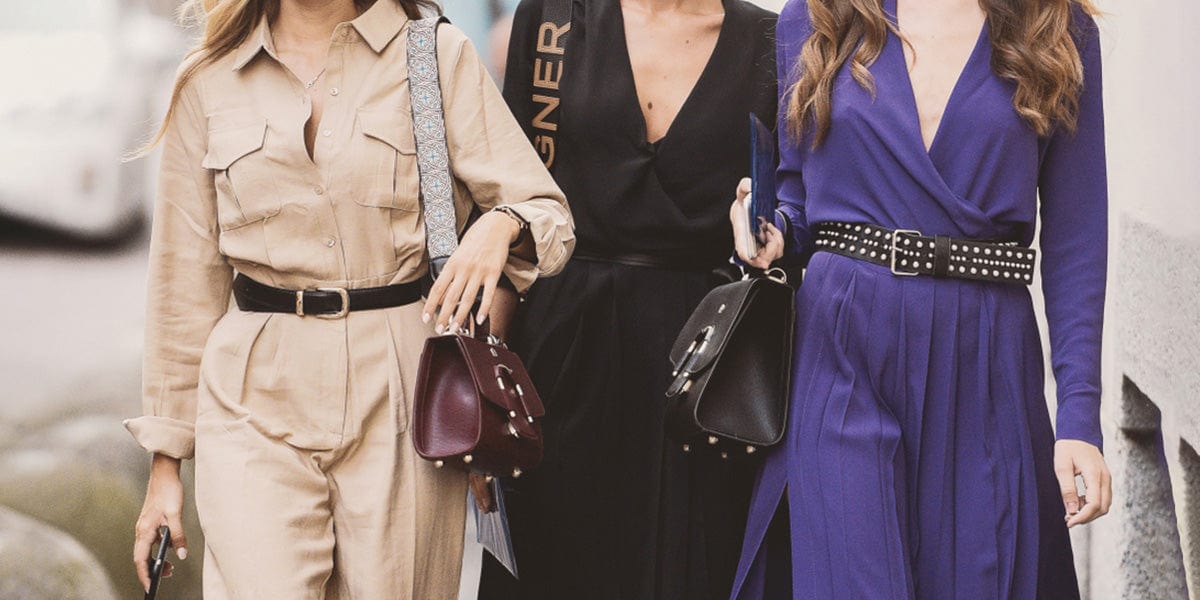 The buzz around belts won't die down soon. You better grab one for yourself.
The big question, however, is, what belt should you go for depending on your body type?
Petite body
Petite women are stunning and so should their belt choices. A skinny or medium belt that doesn't overpower your frame should be your first selection. The belt should match your pants or skirt to give an illusion of longer legs. Use a hip belt to hide a short waist, or to give you a curvier appearance. Gucci has a wide selection of skinny and medium belts for the fashion-forward petite woman.
Tall and slim frame
More like world-famous super-models, Naomi Campbell and Gigi Hadid, tall, slim women can play around with belts to add sophistication to their outfits.  A wide belt will make a slim figure appear curvier while skinny belts give an illusion of wide, voluptuous hips. You can work this out by adding patterns or colorful prints to your plain outfits as a tall, slim woman.
Curvy body type
Curvy women are the luckiest when it comes to belts. All kinds of belts can look flattering on the curvy frame. A stretchy belt will define your silhouette and make your waist stand out. The elasticity of the belt will help you show off your sexy, playful side. Dark-colored belts will give an illusion of a slimmer frame if that is your goal. To create the perfect hourglass figure, tie the belt around the smallest part of your waist. If you have a full bust, then make sure to tie the belt at least 12 inches below your bust.
3 Ways to Wear a Belt this summer
Belts are taking the runways by storm and they stand out best when they are worn independently. They are here to stay so you better arm yourself with one this summer. Here's some advice on how to wear belts this summer;
Break Up a Monochrome Outfit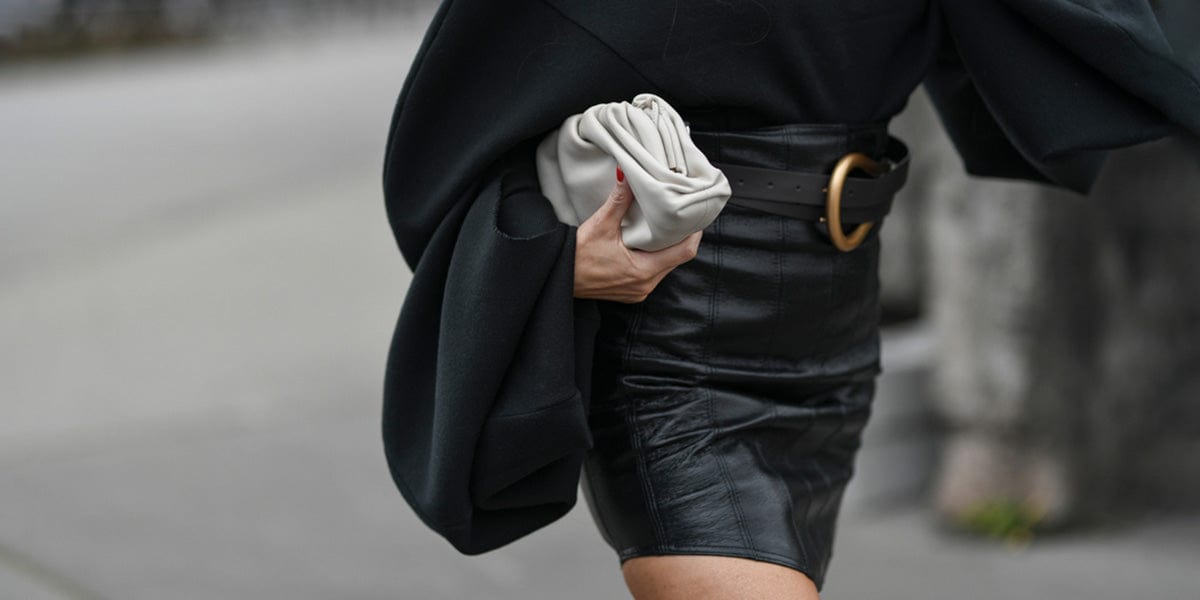 A belt can help blend your outfit and bring it all together. It is even better if you are wearing a monochrome outfit. We are all guilty of this. You choose black pants, a black top, and boots and you throw on a black jacket on your way out.
Imagine the level of sophistication you can add to that when you put in a splash of color with a bold-colored belt. Kendal Jenner and Bella Hadid are some of the celebrities adding fire to the flames of the belted monochrome look this summer.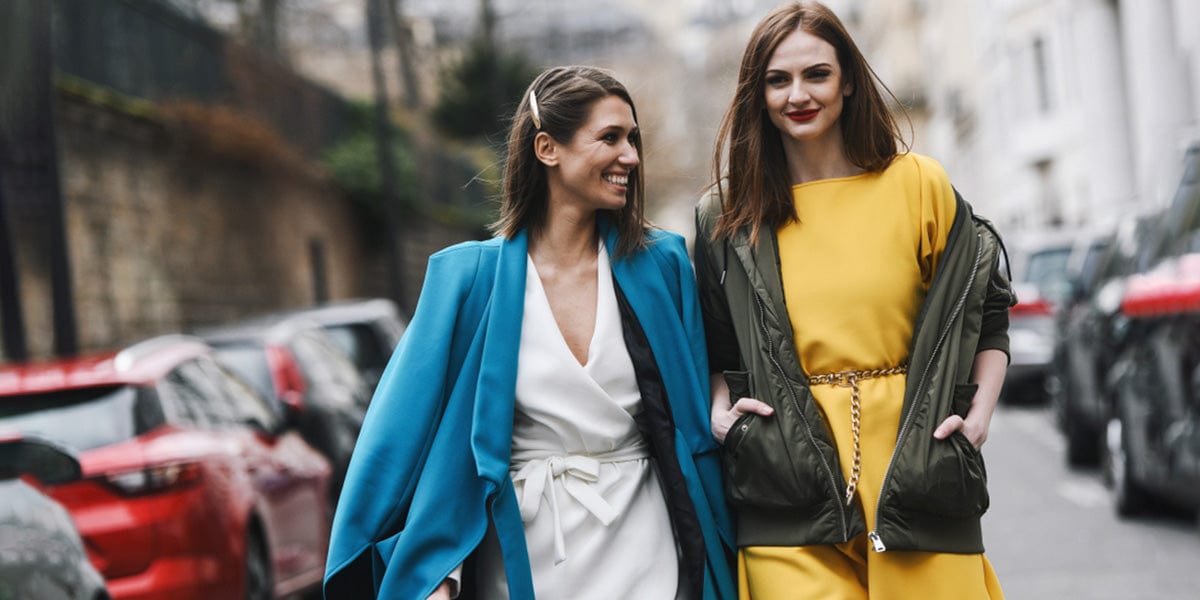 Jumpsuits can flatter most, if not all body shapes, and they are making a comeback this summer, especially with the belt trend. They are chic and super comfortable. Tailored jumpsuits worn with stilettos are perfect for official events while colorful options can be worn with sandals for casual events. Belts are the perfect accessory to transform a jumpsuit from simple to edgy. You can throw in a snakeskin, wide or metallic belt to a plain jumpsuit. You can never go wrong with a belt over a jumpsuit.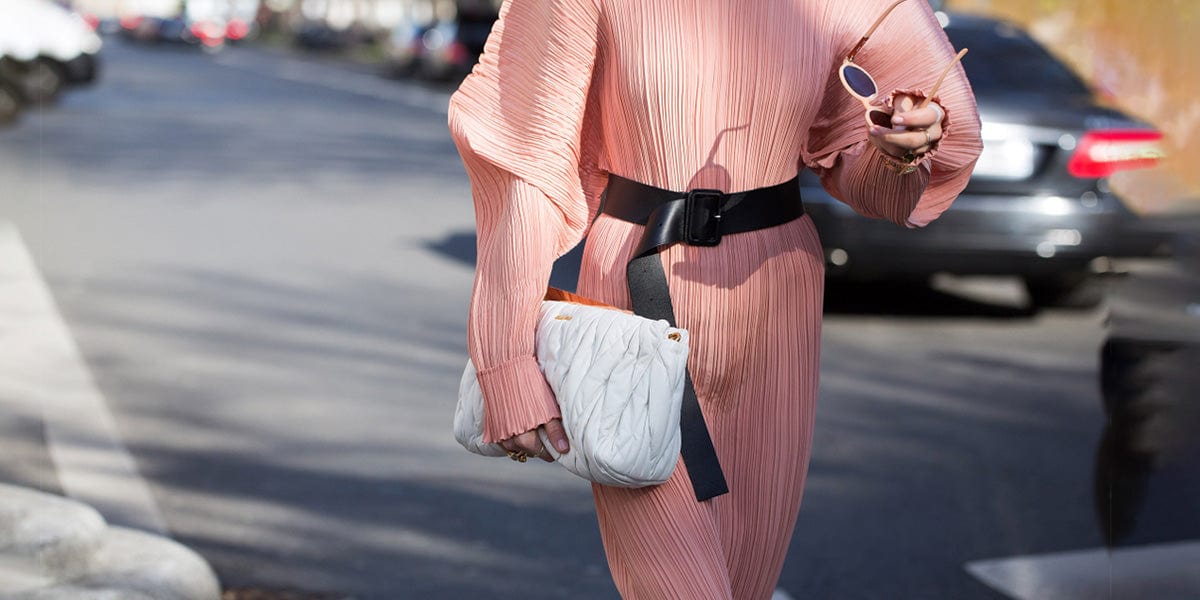 Do you need a quick way to upgrade your maxi summer dress? Well, look no further than a belt, an accessory that never goes out of style. A belt will give a maxi dress definition while adding femininity to your body. Belts come in many fabrics, designs, and styles. The only trick is to understand how best to wear the belt with your dress. Wide and fancy belts work well with maxi dresses in plain or colorful shades. The fancy or printed option can be worn with plain outfits. You can also go for belts embellished with beads, chains, or diamantes. Animal/snakeskin prints can be worn with any dress. Neon, electric or bright colored belts will instantly upgrade light or natural colored maxi dresses.