Prom is not just a party; it is much more than that, so why look just for a party dress when there is so much more you have to pay attention at? For girls, the outfit is probably the most significant part of the prom as it is a huge experience: choosing the dress, the shoes, the accessories, the makeup and the hairstyle.
In this article, you'll find a Prom guide with some useful tips to help you arrange the perfect outfit for that special night. So if your prom is coming soon and you have no idea what to wear, take a look at this guide.
Dress Code for Prom 2024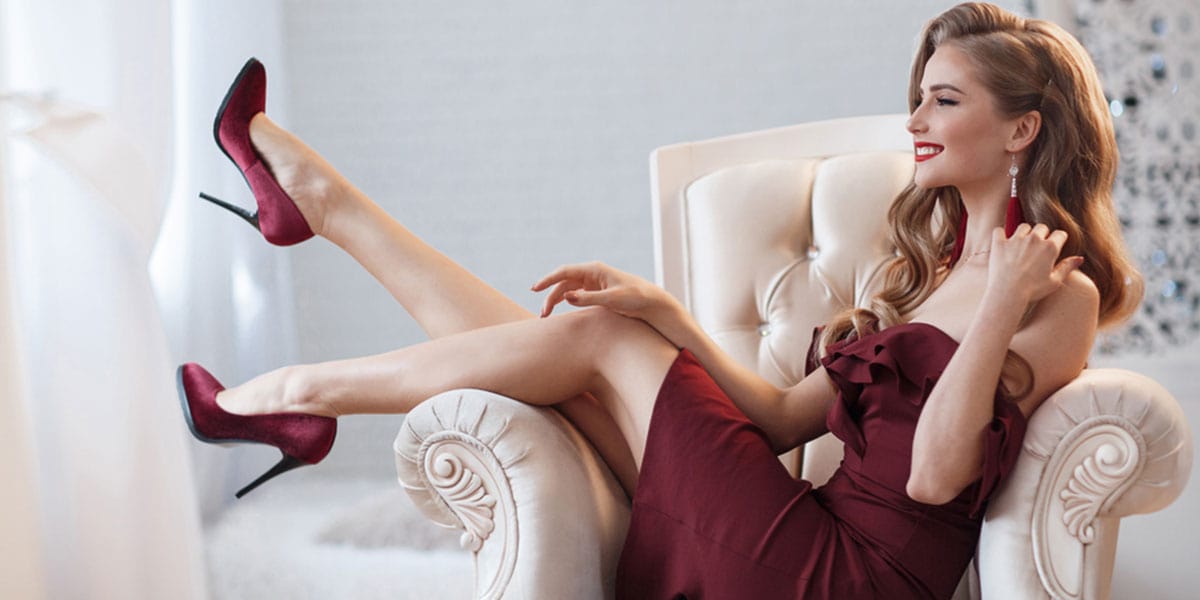 In this section, we'll describe the formal dress code for prom in detail and we'll see some examples of prom dresses for 2024 for you to have an idea of what the prom trends are this year. If you follow and respect every tip in this guide, your prom outfit will be a total success! Always remember that this code requires absolute elegance and is usually for evening events and that you need to take care of every single detail, from head to toe. This is what you need to consider when wearing under the formal prom dress code 2024.
The dress: in the past the formal dress code required floor-length gowns exclusively. In this day and age, the code has been changing and adapting and you can basically wear any dress length as long as it's elegant and you match it correctly. So go ahead and choose the most elegant dress that fits your body perfectly and of course, one in which you feel comfortable. Formal dress trends 2024? One shoulder dresses, spaghetti straps, sequins, deep v-necklines, embroidery, and the list goes on and on. As regards the colours, dark green, burgundy, gold, silver, rose pink and purple are some of the stars of the year.
The shoes: the formal dress code requires you wear high heels. I'm sorry to tell you, but this is Unless you can't wear them for some reason, go ahead and choose a sexy pair that matches your dress or handbag. What's the rule? Put them on and try them before buying: they should be comfortable to walk and dance in.
The handbag: keep it small and classy, with a clutch for example. Regardless of the dress colour, you can make your clutch match your shoes and you will have a beautiful outfit. The trendy colours this year are metallic ones: gold, bronze, and silver.
The hair: you must have your hair done unless you're an expert in the matter. The formal dress code requires a nicely done hairstyle; you cannot just wear your hair loose with no preparation at all. For your outfit to look elegant, you need matching hair. You can try a few styles and choose the one you like the most.
The makeup: the rules for formal dress code makeup are a bit more relaxed, fortunately. You can choose a sophisticated makeup style that fits your skin colour and face shape and that'll do it. It should be something a bit neutral and natural for the day, but for the night, you can basically choose according to your preferences. As with the hairstyle, try a few beforehand in order to choose the ideal one.
How to Choose Prom Dress Online 2024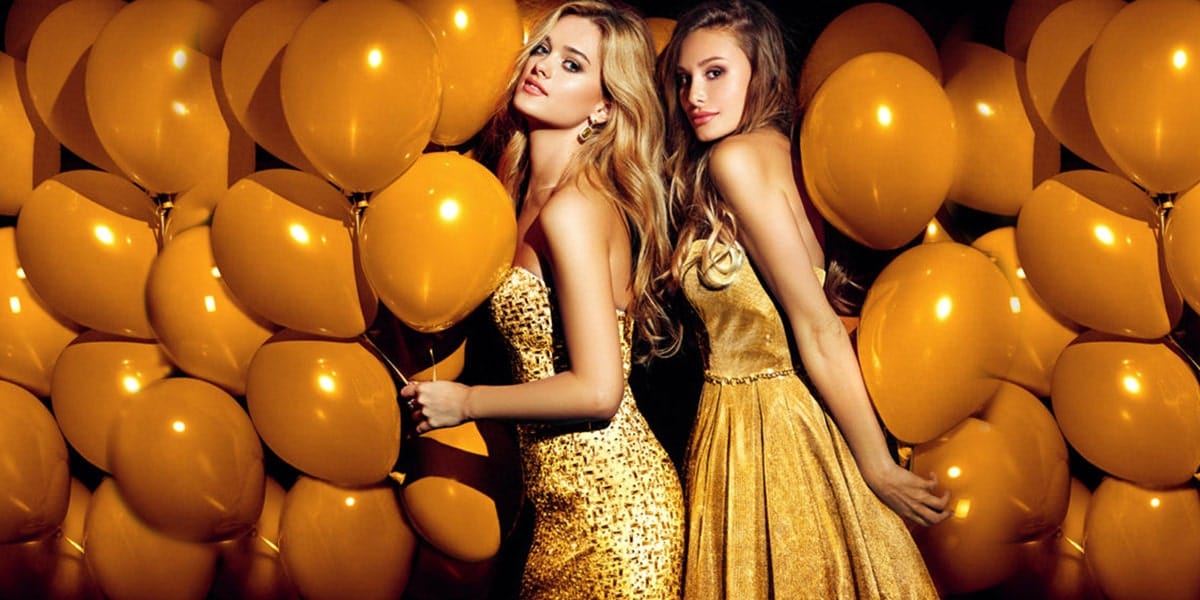 Online shopping may be easier in some aspects, but in fact it's quite complex, especially when it comes to clothes. If you have considered the option of buying your dress online, there are some things you need to take into account beforehand. Here's a list of rules for purchasing prom dresses online you'll find extremely useful:
Check the site's authenticity: make sure the website is an authorized designer and dress seller and not a counterfeit dress web. There are many fake sites that deceive buyers.
Choose the correct size: take your body measurements and make sure you read the size chart so you can choose the correct one. This will save you both time and money.
Check style: make sure the dress style is one that will be positive for your figure. Pay attention to length, neckline, fabric, sleeves, etc, and make sure you choose something you will feel comfortable in.
Read customer's reviews: many buyers usually give feedback, sometimes with photos, to the dress they've bought. This could certainly give you an idea of how the dress fits a different type of bodies.
All in all, by following these simple but useful rules you'll be able to choose and buy the perfect dress for your prom night. Now let's see some real examples of prom dresses you can choose from.
Trendy Prom Dress Ideas 2024
Ok, let's now go straight to the point. Here's a list of 5 stunning prom dresses uk 2024 for you to choose from.
1. Beautiful Sequin Mermaid Dress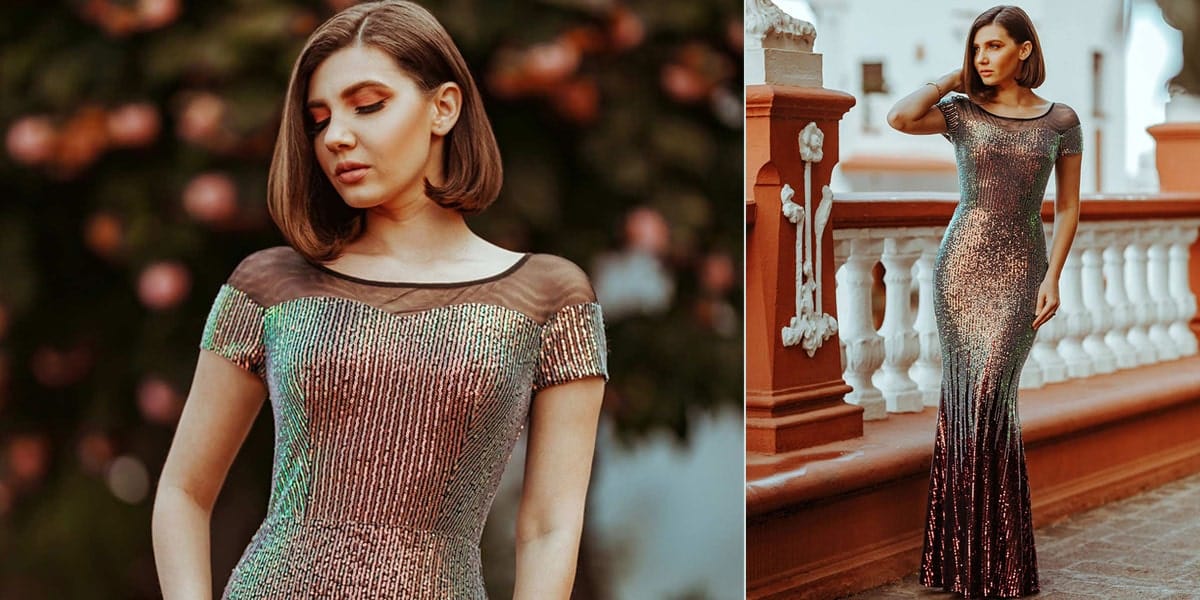 This beautiful dress with cap sleeves features sheer tulle decorating the neckline, which provides a sexy touch, and a fishtail skirt. All covered in sequins, this dress will make you feel absolutely sexy and comfortable. You can choose between gold and burgundy.
2. Stunning One Shoulder Sequin Dress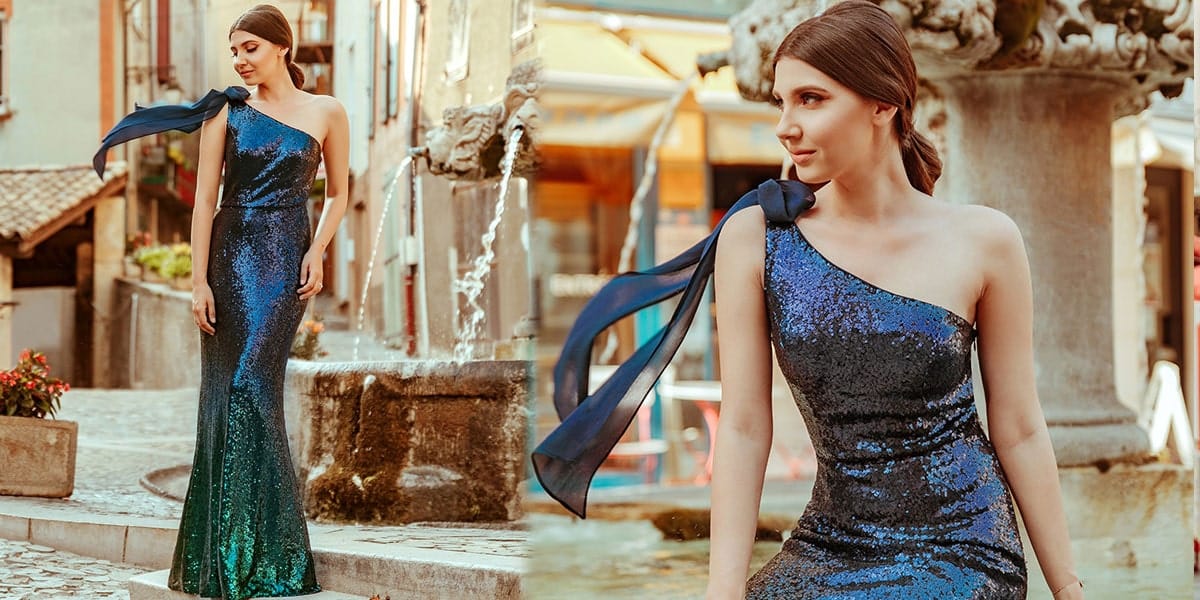 This stunning sequin dress features a one-shoulder neckline and a fishtail skirt which embraces your hips providing you with a beautiful figure. With a flowy riband on the shoulder, this dress is a fashionable choice for your prom night. You can choose between the colours dark green and burgundy. What's more, it's padded enough for no bra option.
3. Romantic Maxi Long One Shoulder Dress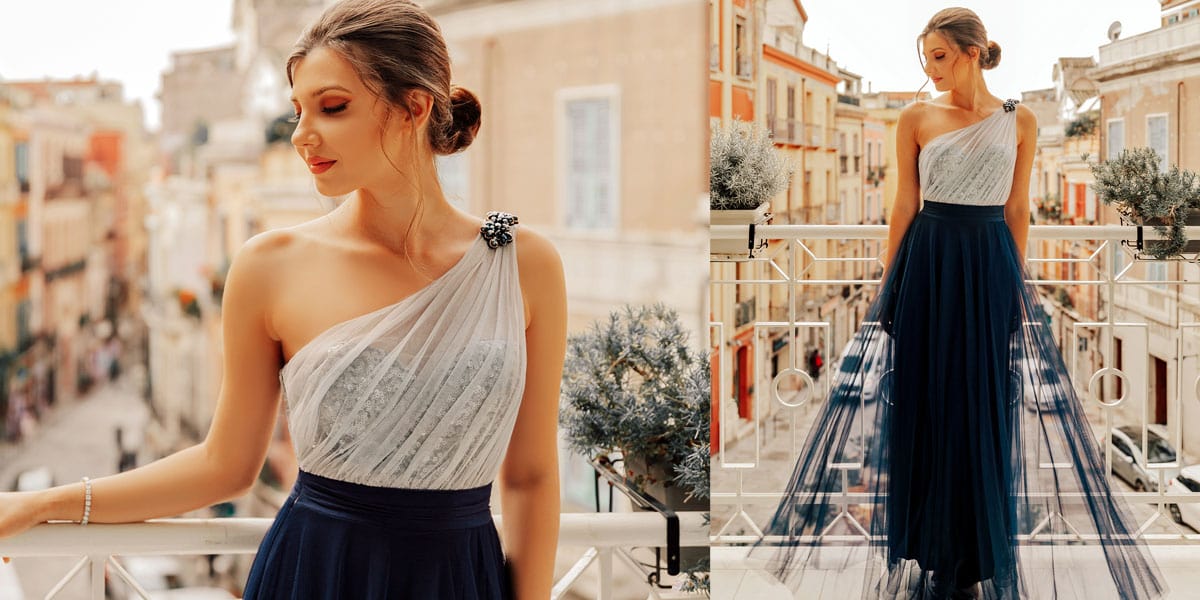 This floor-length dress features a structured tulle skirt and a sequined bust with a one-shoulder neckline. Although the bust is sequined and glittery, it's also covered with a delicate light tulle which gives it a special, mysterious touch. It is padded enough so that you can wear it with no bra and you can choose any colours from navy blue, black, dark purple and grey.
4. Delicate Long Tulle Dress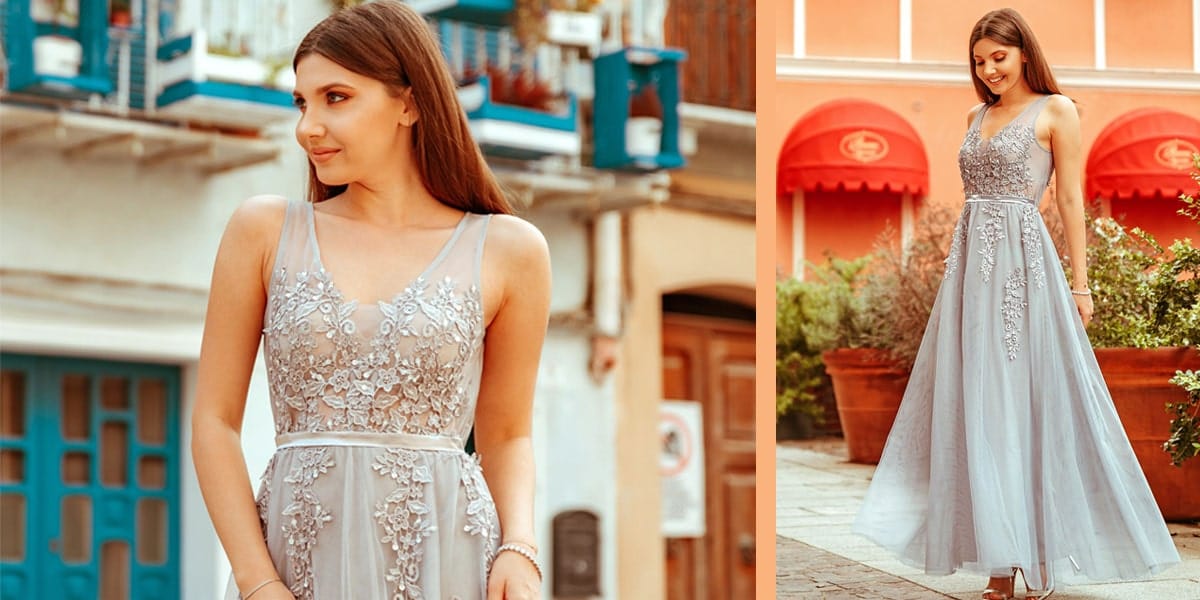 Ok, did you, by any chance, like the first dress in the first section of this article? Well, today's your lucky day as here's a very similar one. With gauzy tulle that creates a soft flowy effect and many delicate appliques that start on the bust and finish in the middle of the skirt, this beautiful dress will give you a dream-like feeling. It's padded for no bra option and you can choose it in grey, dusty blue and white.
5. Astonishing Sequin and Velvet Long Dress
If you are a sequin lover then dresses #1, #2 and #5 may good great fits for you. This gorgeous and elegant dress features a deep V-neckline and a lace bust for a timeless glamourous touch. The mermaid skirt embraces your shape giving you a beautiful image. You can choose this dress in burgundy, dark green, purple orchid, dark purple, blush and navy blue.