8 Most Stylish Jewelry to Wear for Summer 2021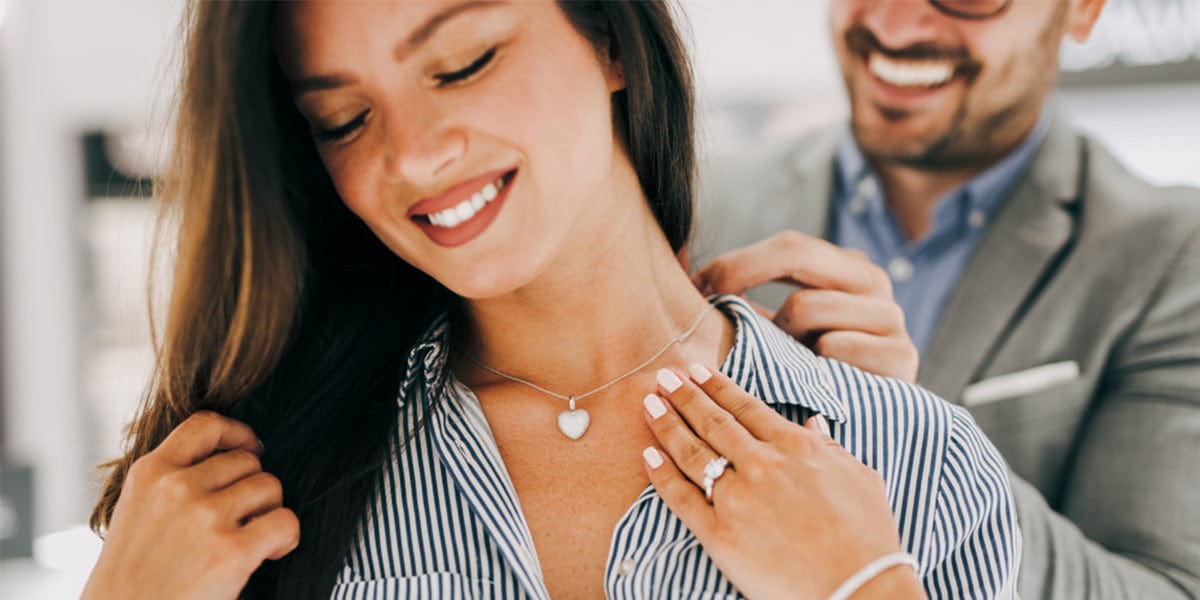 "Accessories are the exclamation point of a woman's outfit," Michael Kors 
Flowers are blooming, daffodils are blossoming and birds are chirping suggesting the arrival of spring. Summer is just around the corner. Everyone will start wearing sandals, bright jewelry, swimwear, and cutoffs soon.
While we've all been living in our pajamas as we binge on Netflix, some stylish jewelry could lift our moods and brighten up our days. The pandemic has ushered in a new era of zoom and skype meetings and this has initiated waist-up dressing that highlights jewelry, especially necklaces and earrings.
Most designers picked on this idea and ran with it for their spring/summer 2021 categories. Many variations of jewelry were put on display; from chunky chains to pearls and everything in between. The designers complemented their favorite jewelry choices with trendy fringes, seams, and beautiful collarbones.
You may be familiar with some summer 2021 jewelry trends – super-sized chains and colorful jewels have always been our all-time favorite, while others like sparkly earrings and neon hues are a breath of fresh air as we go into the warm season.
Simple jeweled headbands may be simple, but they also appeared and they were super charming. Crystal pendants that were added to many collections give us a healing effect that we can all appreciate as we tackle the pandemic.
Major bling was delivered by crystal in diamante, while feathers, metallics, and flowers gave us optimistic vibes. The multiple ring trend then wrapped up the season's jewelry collection. It is a trick so simple; you can easily recreate it in the comfort of your home.  
All Summer 2021 jewelry combinations have a seductive vibe and pretty appeal that will breathe life into any outfit. They are so cute, you might be tempted to wear them all, at once!
Whether you are living it out at the beach, chilling out at the park, staying at home, or running errands around town, here's a list of the 8 most stylish jewelry trends you can add to your outfits for Summer 2021.
1.Super-sized chains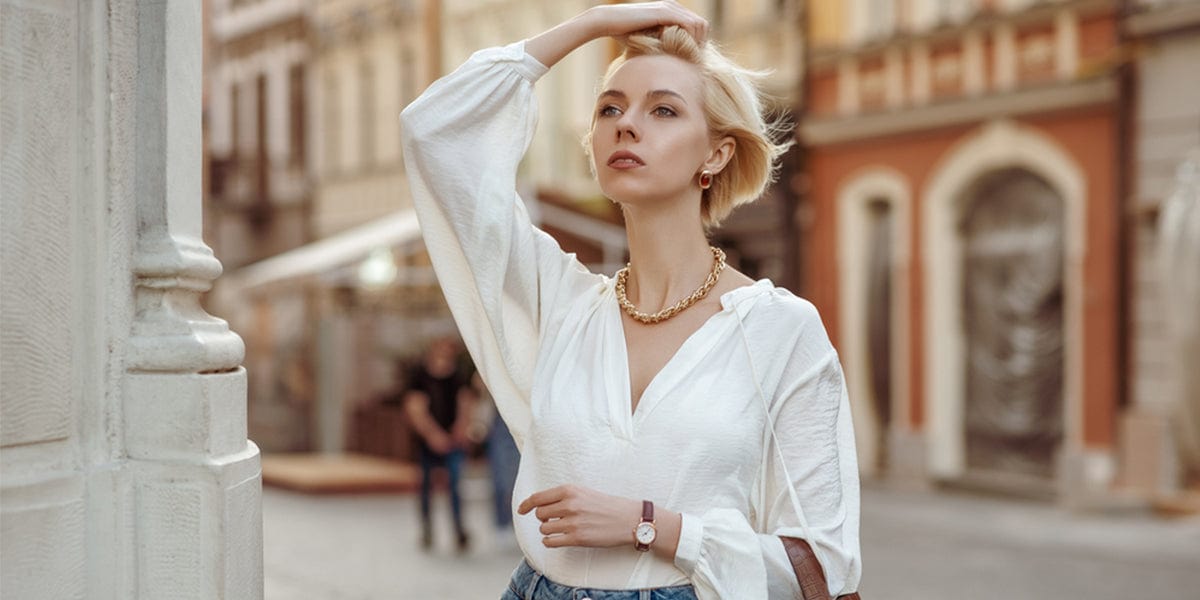 Super-sized chains ruled the 2021 Summer collection. Super-sized chains have evolved tenfold and come in oversized versions. Designers made a statement on the runways -- from variations of glitzy gold links and oversized chockers to super-sized hoops, nothing was off-limits.
Fine chains and other boho-styled jewelry took a backseat as chunky metallic designs graced the runways.
We will definitely keep Hermes and Victoria Beckham's chunky-chain styles in mind and recreate them with our everyday beach outfits.
If you are looking for a simple, swift way to spice up your outfit and maintain a decent level of sophistication, then look no further than the chunky jewelry style. It will make a boring work or party outfit pop up with elegance.
A refined, minimalist vibe works best for the daytime. Take it a step further at night and make a bold statement with layered choices or splash in some adventurous colorful creations.
2. Single earring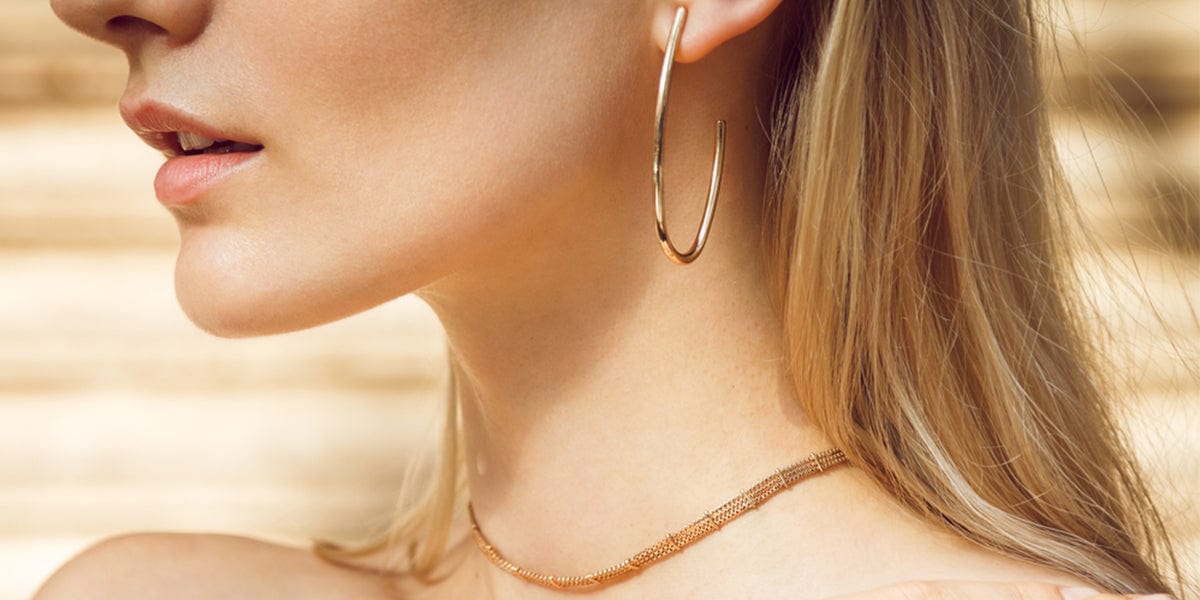 Some things such as jewelry trends could get lost in translation with everything that 2020 put us through. But we all have to agree that we can't ignore the single earing vibe any longer. It has begged for the spotlight long enough.
We are so obsessed with the ultra-modern single-earring looks from Alberta, Ferretti, Fendi, among many others. Other designers added a little creativity to the trend by adorning their models with earrings of varying lengths too.
If you are an asymmetry fan, then you've got to love this trend. You can use it to add some wonkiness to your plain outfits.
The single earring trend, just like that Tinder much you've overlooked for too long, deserves a second chance.
3. Bag Necklace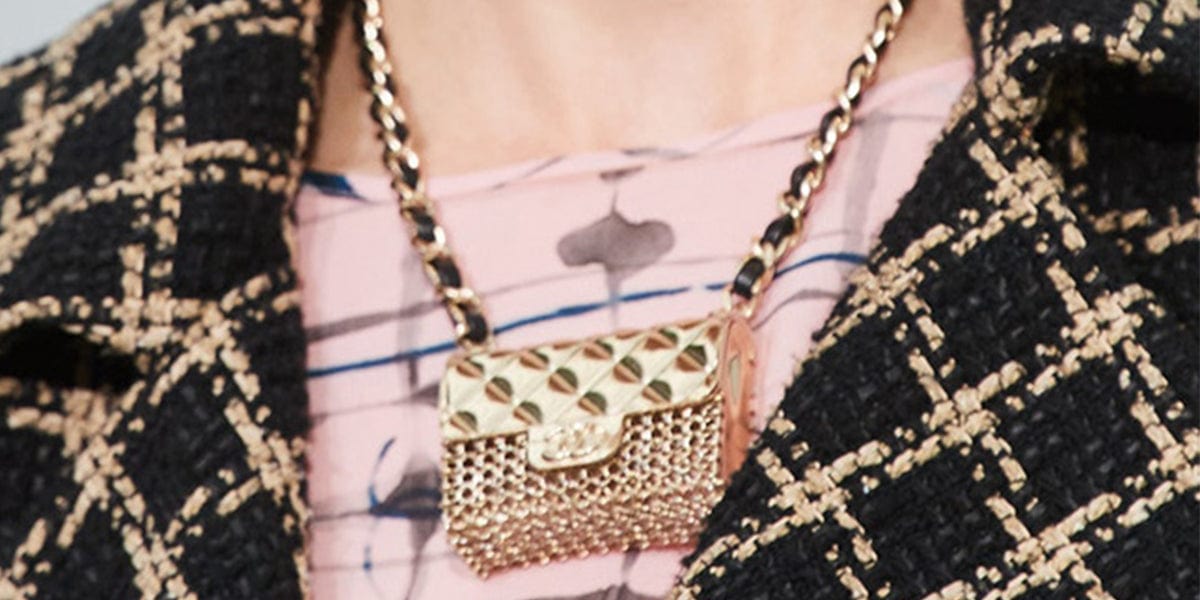 Holder bags were already trending in Fall. You are probably wondering why holder bags are being mentioned when the conversation is about stylish jewelry trends for summer 2021.
Well, here's the memo.
The runways combined the very best of the two worlds. Necklaces designed to look like bags dominated the runways in Summer 2021. Other designers played around more and even had the necklaces styled in the form of boots.
First spotted on Gucci runway in 2013, the bag necklace has gained full momentum and is finally getting the designer treatment it deserves this season.
Come next year and designers may create bags that act like necklaces too, and believe me, we will love them.
Check Chanel and Max Mara's latest collections if you don't believe me. Their latest collections are proof that the "double look" has lots of potential.
Others call this trend double duty and that is exactly what it is.
4. Multiple necklaces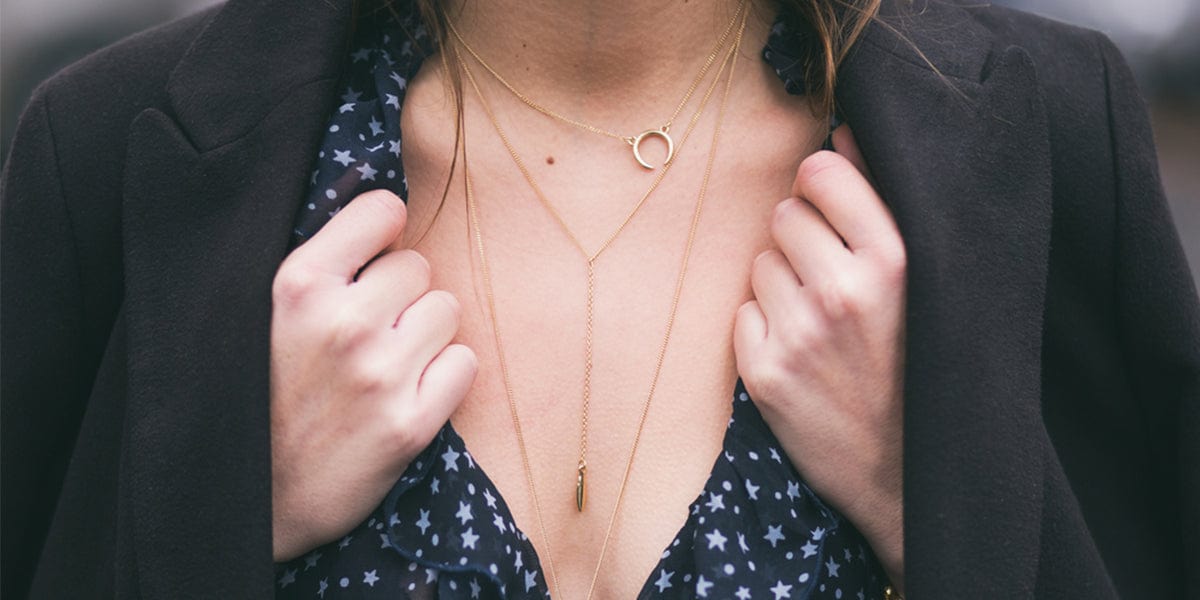 The multiple necklace trend has flourished and quickly become the new way of using jewelry to make a statement. From simple gold chain layers on layers to old-fashioned pendants, sexy chokers, chunky, super-sized chains, layering is an art well-mastered by all our favorite Instagram influencers and dearest bloggers.
Chanel pioneered this trend, followed by Balmain and Alexander McQueen who took it to another level with gothic inspirations. Alessandro Michele and Gucci also helped to make the trend mainstream  
There is no need to dispose of your coin necklaces just yet. Every fashion-conscious lady is layering those necklaces you may have forgotten at the back of your closet. Even the red carpet is buzzing with celebrities who are wearing multiple necklaces.
You can create this look at home – with the right set of instructions of course. You already have multiple necklaces lying around that you can build upon. The trick is to make sure all the necklaces have different lengths.
5. Beach Vibes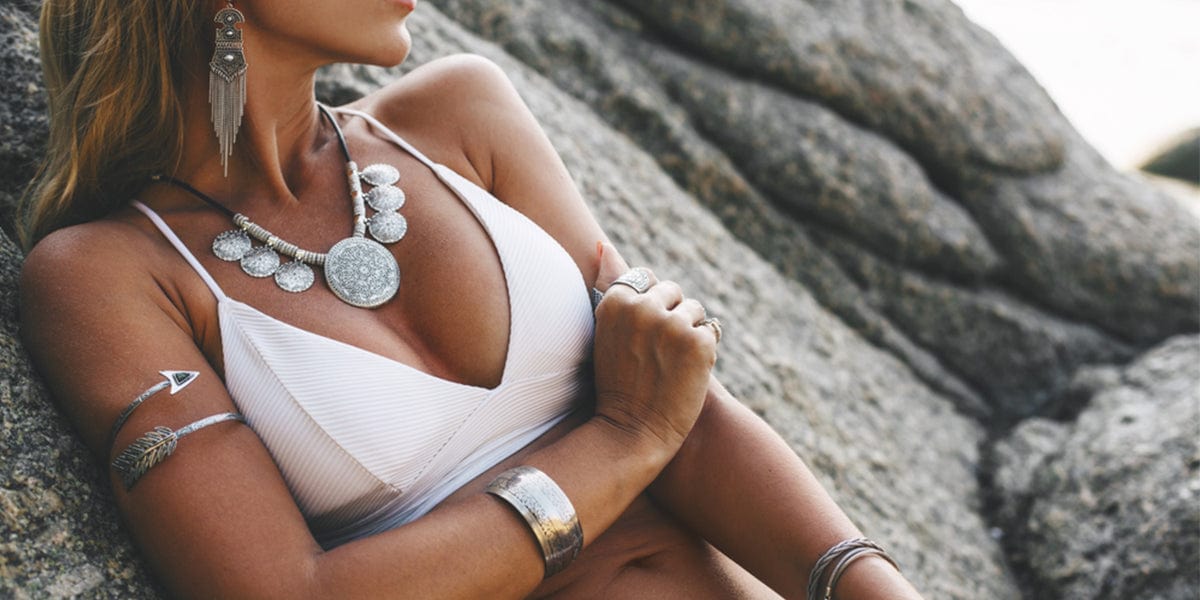 We always fall in love with the beach, and everything that comes with it as soon as spring rolls in. With this in mind, many designers introduced shell-inspired jewelry pieces that have been reproduced with aquatic inclined themes. Other designers incorporated materials from nature such as stones in their Summer 2021 collection.
Natural and raw shells were other approaches designers used to give their collection a natural and delicate feel.
The beachy, jewelry trend gives us laid-back, Laguna beach vibes we can really use now that we are still stuck at home. We are so obsessed with all the fun colors and amazing silhouettes we can use to stand out and make our most boring outfits lively.
Colorful bangles and pearls, seashell earrings, and bean anklets are some of the beachy jewelry pieces that work perfectly when layered or on their own.
 Jennifer Behr, Eliou, and Roxanne Assoulin played around with this trend best.
6. Colorful/Neon jewels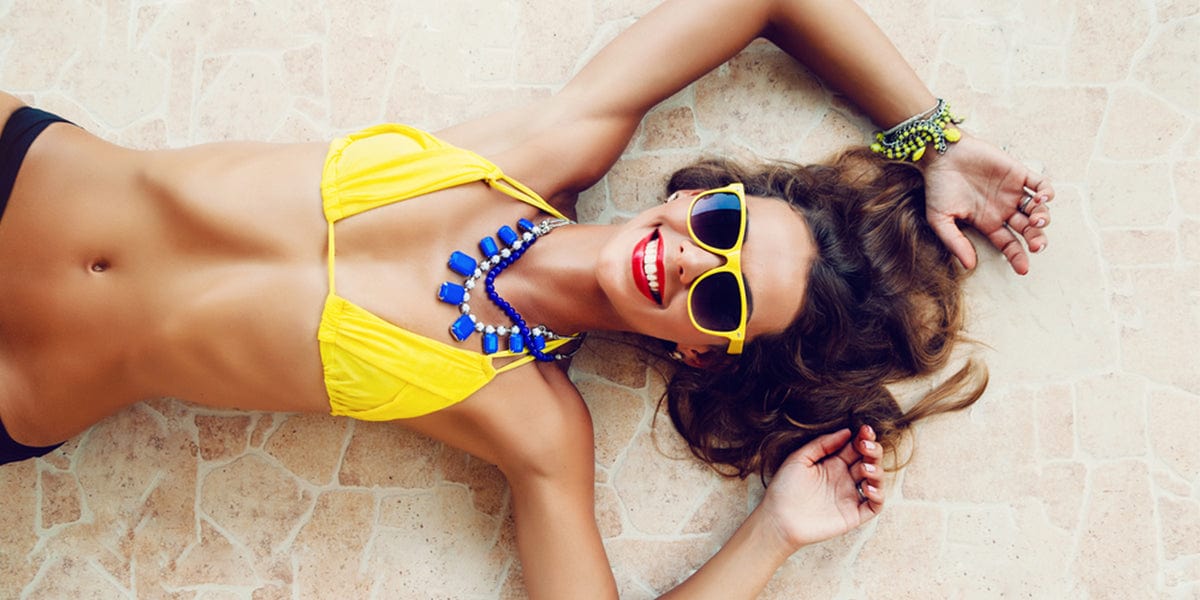 Nothing screams summer like colorful jewels. They are bold and powerful enough to grab attention instantly. We want nothing more than a vibrant injection of neon colors after what has been a boring pandemic-stricken year.
An eighties kind of neon is what dominated Versace runways. Other designers like Chanel went for an ultra-modern look; they showcased polished pearls with a touch of tropical pink. Fine jewelry designers such as Bea Bongiasca, Azagury Patridge, and Solange chose fluorescent designs so bright they can tear through your retina.
We all love to embrace colors during summer and neon jewelry is quickly taking the fashion world by storm. The right pop of color over a stunning outfit will instantly elevate you to the million-dollar club. The fluorescent trend is here to stay and it will continue to give us the much-needed glow up this season.
7. Off the Cuff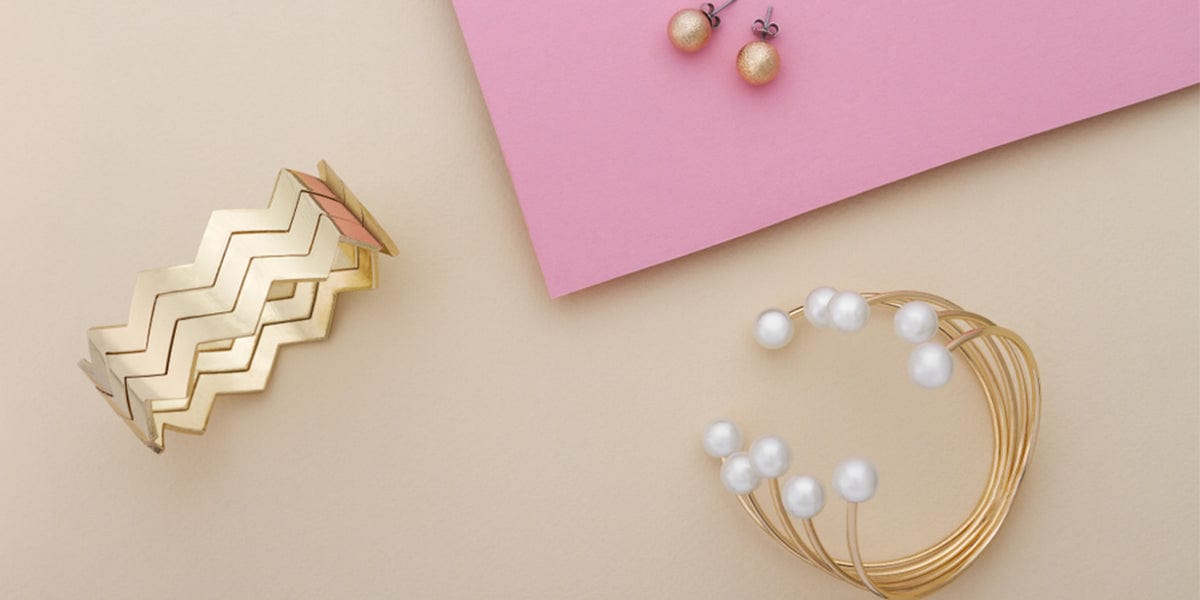 Statement bracelets are associated with so much charm. Even better is when you choose a single, unique experimental piece rather than a whole bunch of layered bangles. Sculptured jewelry pieces gave us the much-needed break we needed from the obvious choices.
It's like they jumped from the back of our minds straight into the runways. Chloe, Jacquemus, and Lavin designed their off-the-cuff look in ways we can't resist.
You become ten times as stylish and edgy as soon as you add off-the-cuff jewelry to your wrist. Try it today.
8. Pearl effect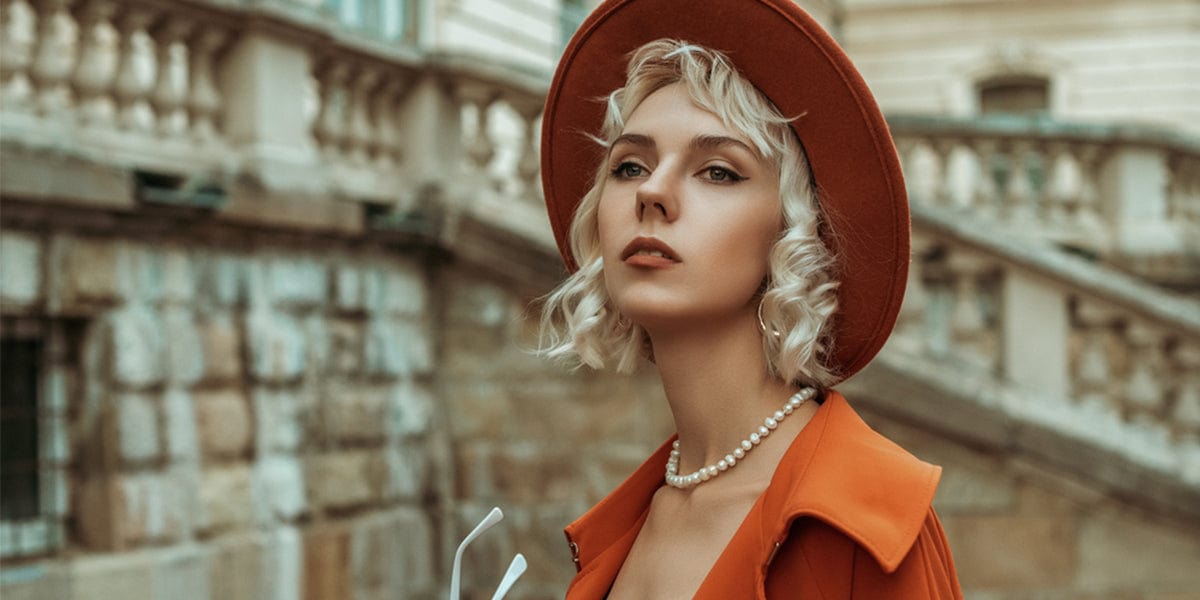 You might as well change your mind if you think pearls are reserved for grandmas. If you look closely, you will see pearls being revived, from superstars such as Harry Styles, Vice President Kamala Harris to Youth Poet Laureate Amanda Gorman.
You can incorporate pearls in the form of classic, elegant drop earrings, a beautiful wraparound necklace, or cute bracelets that can easily add sophistication to your outfit.  
Pearls are still as charming and timeless as they were many years back. Simone Rocha is one designer who has made pearls part of her statement look. For Summer 2021, she created outsized girandoles and added them onto hair nets and necklaces.
Emilia Wickstead in collaboration with Jessica McCormack created luxury pieces which they then showcased in the collection.
Use modern-day pearls to add luster and class to any of your night or day looks.  
You don't have to miss out on the modern spin on the pure and timeless beauty of pearls or any other trend in this list.