When you're invited to a wedding, the pressure is on you to find the perfect outfit! You want to look your best, but you also don't want to overshadow the bride. In this guide, we'll give you all the information you need to choose a Wedding Guest Dress that will have everyone talking. We'll discuss different styles of dresses, colors that are popular for weddings in 2023, and how to find dresses in larger sizes. So whether you're looking for a long formal dress or something more casual, we've got you covered!
What should a guest wear to a wedding in 2023?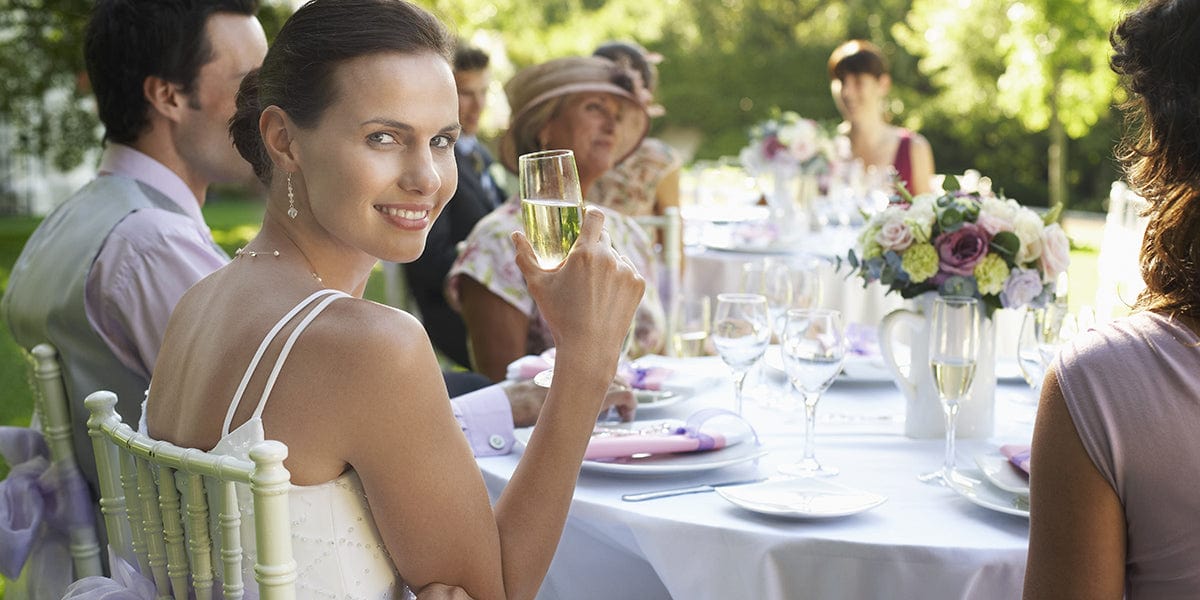 When it comes to wedding guest dresses, there are a few things you should keep in mind. First, consider the formality of the wedding. If it's a black-tie affair, it will typically require a long formal dress in a rich fabric like flowy silks and lush chiffon. You could even be able to wear a midi if it has a theatrical flair, like a feather trim or some shimmer.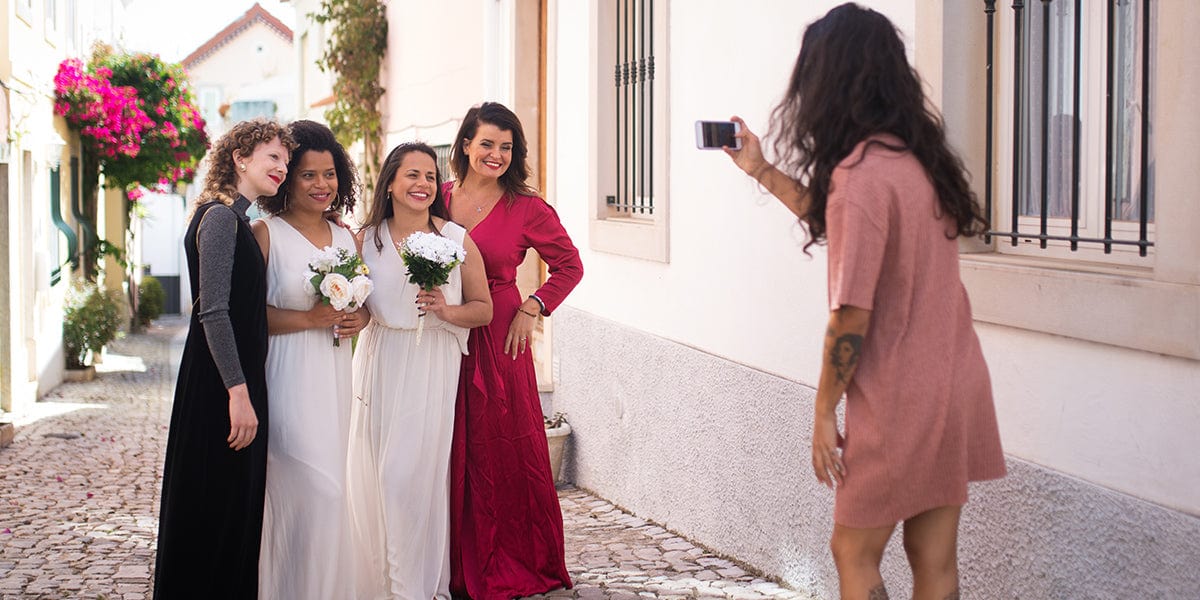 However, if the wedding is more casual, any length is fine, and based on the accents you choose, you may play up or down the formality of a wide range of wedding guest dress styles. If you wear bold jewelry and heels, a mid-length slip or airy mini might be the right casual look. A gown-like dress can also work if the remainder of your outfit is kept simple. You should also think about the time of year the wedding is taking place. If it's during the summer, you might want to choose a dress made from lighter fabrics.
The festive dress code is new, and many guests may be unsure of what to wear. Guests are encouraged to be creative and experiment with their appearance. Choose a wedding guest dress with brighter colors, an interesting neckline, and fun accessories. Wear a brightly colored cocktail dress or party dress with fun accessories and heels or flats.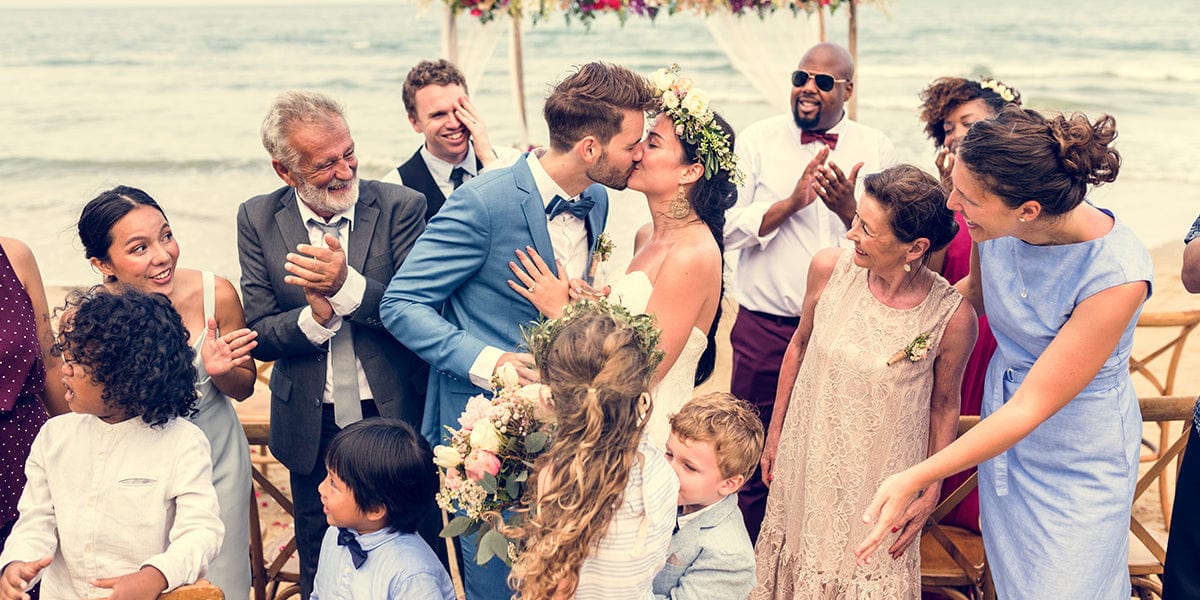 Beach celebrations are popular for weddings in 2023. If you're going to a formal beach wedding you could go for tea-length dresses and jumpsuits. Wear something shiny or lacey to add to the magnificence. For a casual beach wedding go for semi-formal outfits including dresses, suits, formal rompers, or jumpsuits. Feel free to use prints as long as they aren't too noisy.
If you don't know the wedding's dress code, opt for a stylish cocktail or semi-formal gown. The color of your clothing can be determined by the time and season. You could also consider the formality of the wedding invitation, the location, of the wedding, the season, and the religion of the event when deciding what to wear.
What kind of wedding guest dress is flattering for plus-size?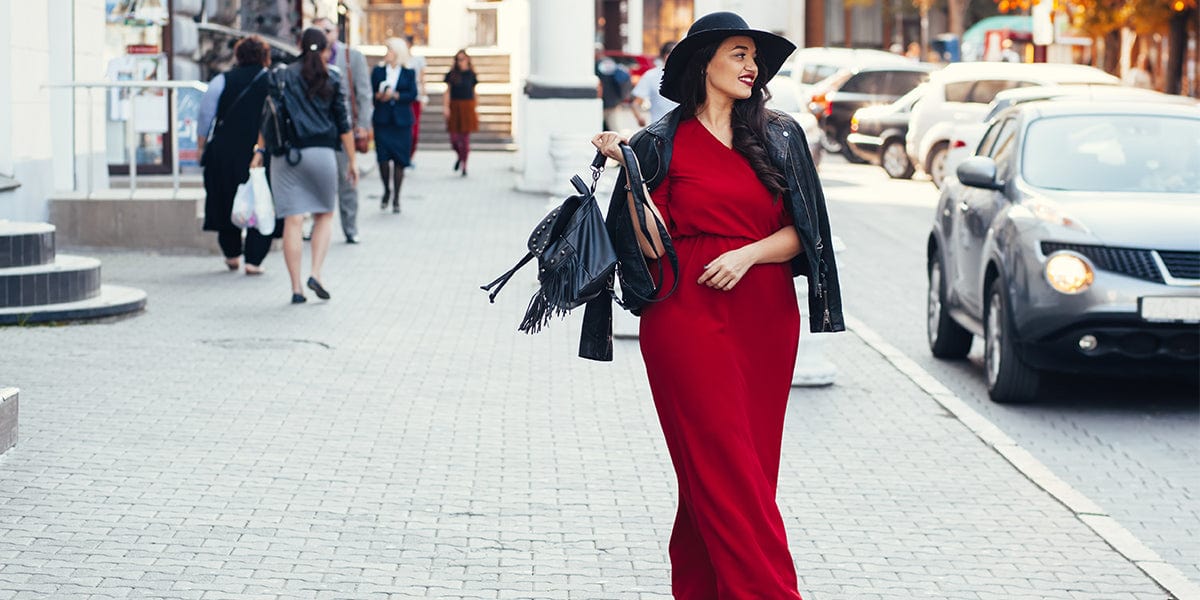 There are plenty of beautiful plus-size dress options, including waist-accentuating wrap dresses with sleeves to layered midis and body-skimming tea-length dresses. Embrace the lady inside you and flaunt your beautiful curves in a figure-flattering plus-size dress. Summertime styles like one-shoulder and ruffles also make an appearance in formal dress.
A pro-tip for plus-size women: wearing shapewear to accentuate your curves is a fantastic idea. Shapewear comes in a variety of shapes and sizes, depending on your needs. To do their work properly, invest in high-quality shapewear. You could also wear bike shorts or bandages underneath dresses.
What color should you wear to a wedding as a guest?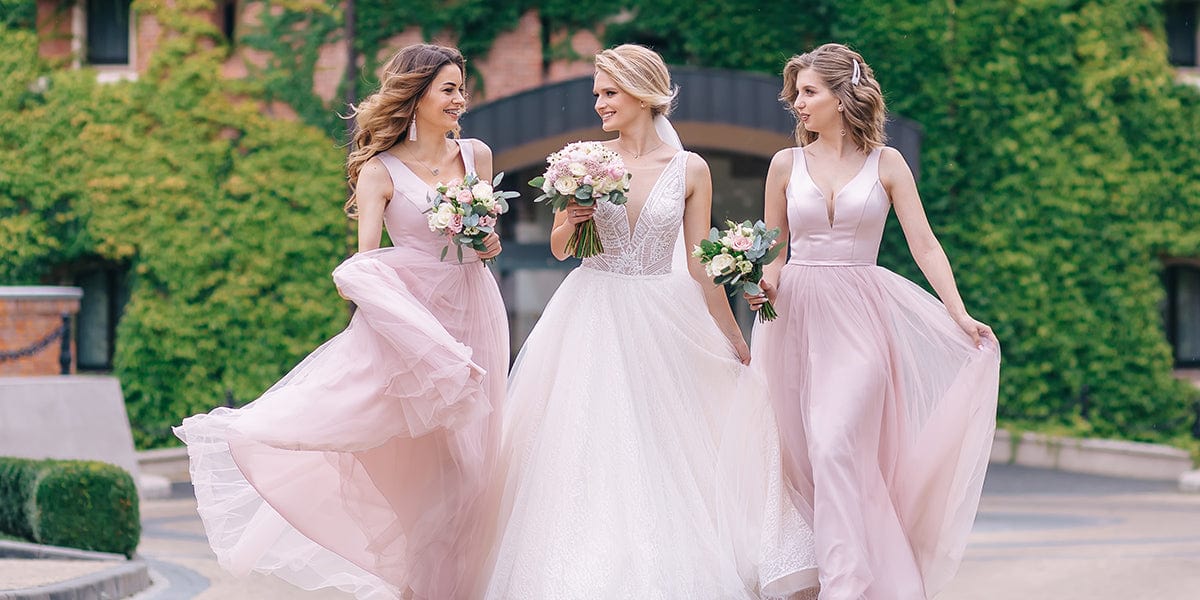 There are a few colors that are popular for wedding guest dresses in 2023. One of the most popular is blush pink. This color is perfect for spring and summer weddings. It's also a good choice if you want to stand out from the crowd but don't want to wear something too bold. Other popular colors for wedding guest dresses include white, cream, and mint green.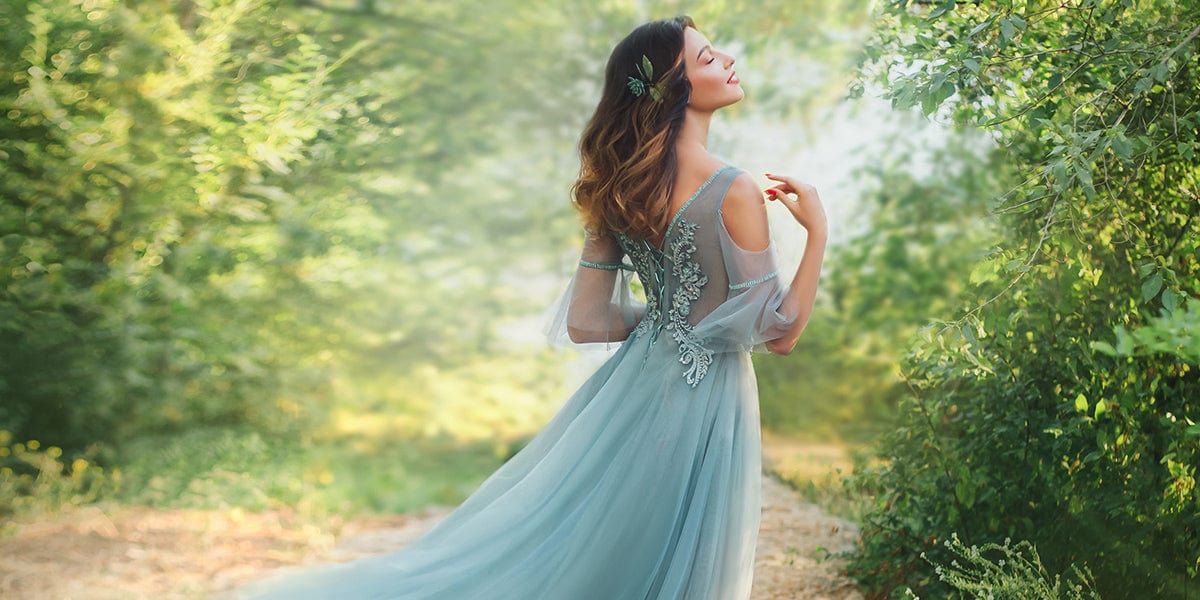 One of the most convenient colors is powder blue. Considering the color's mix of warmth and brightness, it gives off a vibrant feeling. This makes it suitable to be worn in both summer and winter seasons while complimenting simple accessories perfectly like pearl earrings or bright colored heels.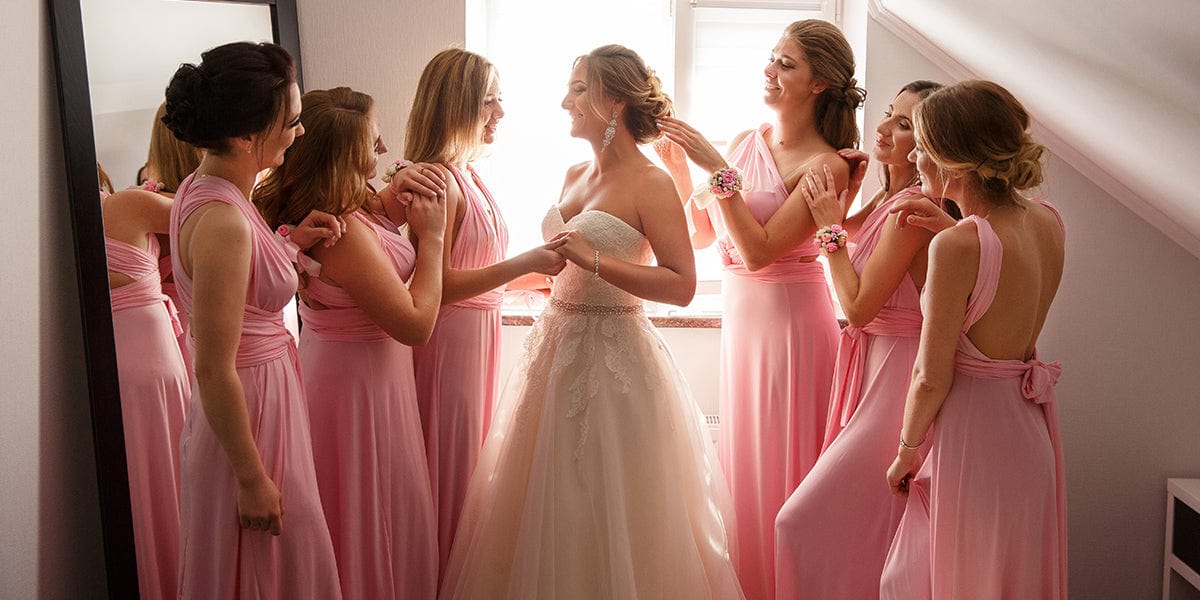 In addition to that, shades of pink are the safest options you can choose as your wedding guest dress color. The color pink has been attributed to femininity throughout history, adding a lot of confidence to women wearing dresses of its color. Certain shades are more suitable than others depending on the occasion, but the spectrum of shades the color pink provides fits almost everything you have coming up.
Wedding guests are not supposed to wear white at a wedding. When attending a wedding, the most important thing to remember is not to overshadow the bride. Avoid wearing anything white, cream, or ivory.
Don't know where to begin? We're on hand with 7 different wedding guest dresses that are both beautiful and oh-so-versatile.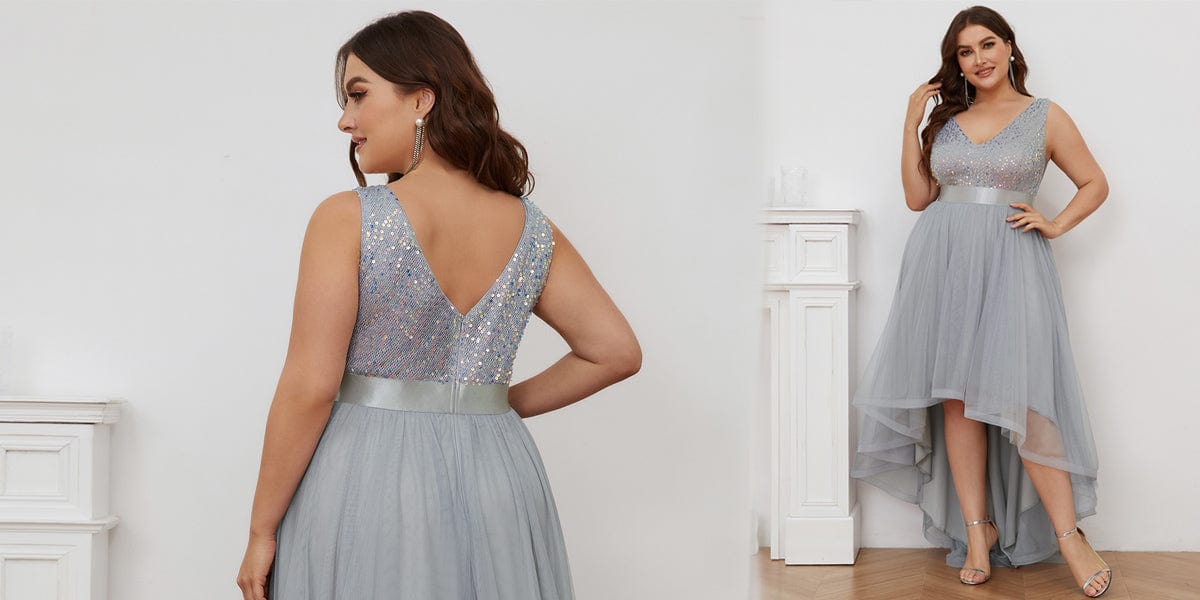 A wonderful dress for our plus-sized queens. A stunning sequin cut with a V-neck to flatter your curves and make you shine brighter than everyone else. Its silver colour allows you to wear it on almost any occasion.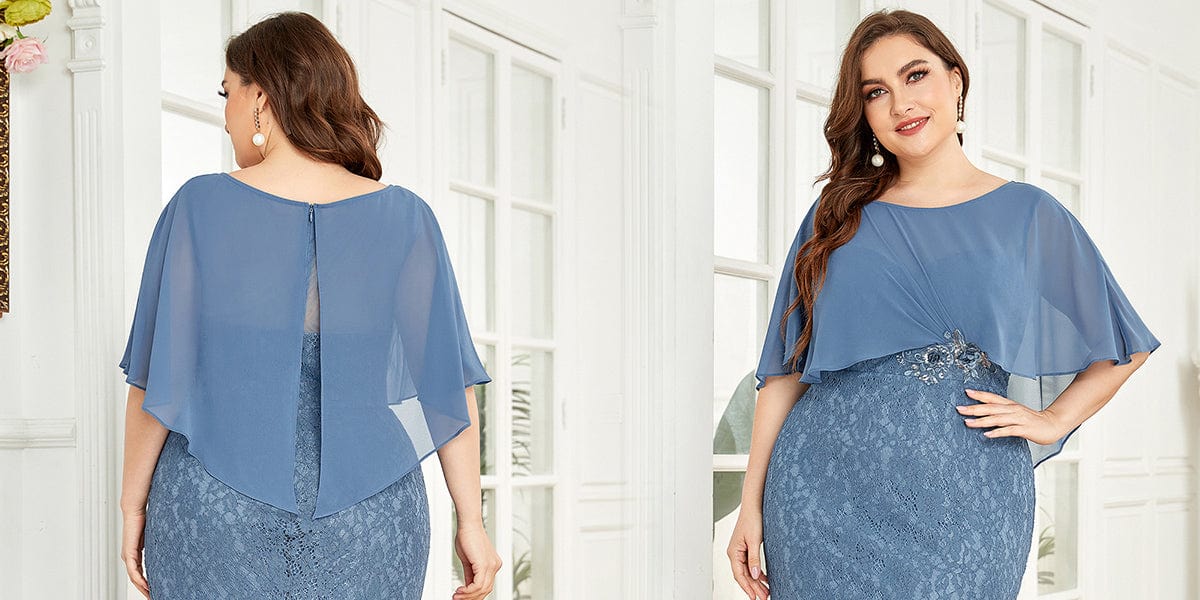 This plus-size dress redefines the word elegant. With its fitted and flared maxi fit, this dusty navy-colored dress brings out the best of your curves and feminine figure. Not only that, it will give you all the confidence you need to stand out from the crowd.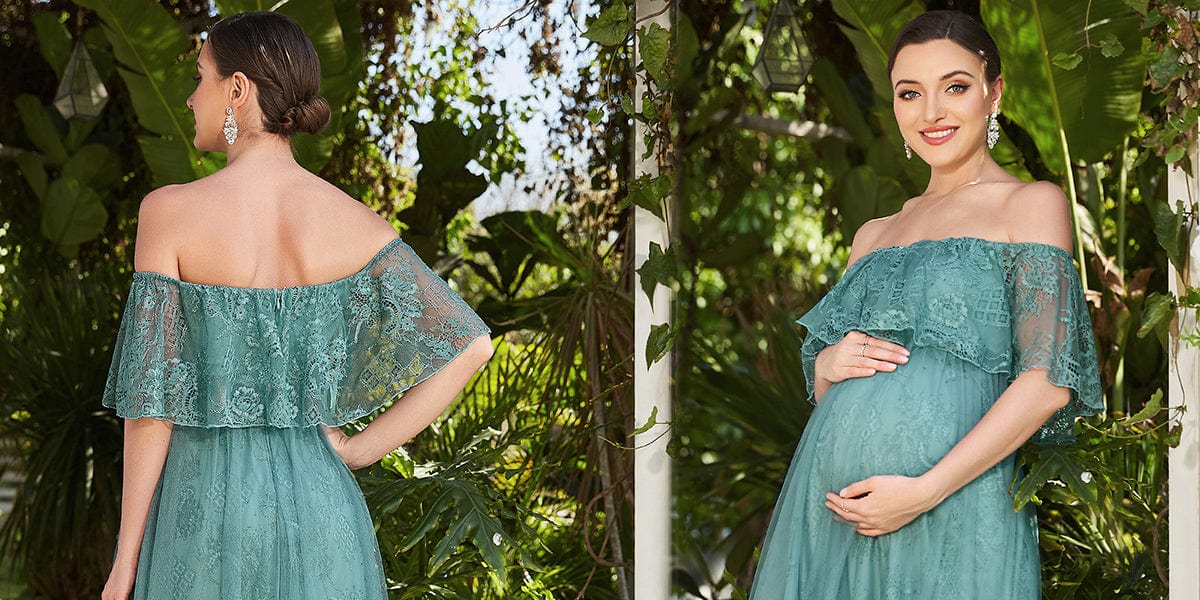 Baby bumps make it difficult to fit into dresses and look good in them. However, our sheer pleated lace A-line maternity dress compliments your bump and makes sure to give your body the glow it needs during that phase.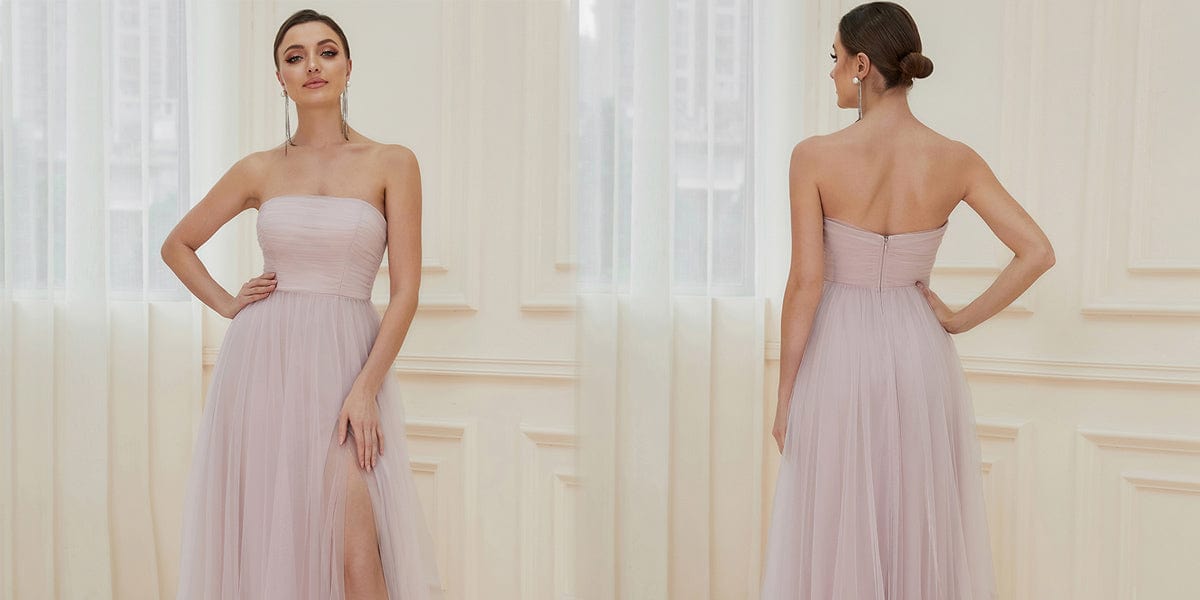 If you want to instantly turn heads on your way in, then our front high slit strapless dress is bound to appeal to you. With a beautiful lilac color, it brings out the best version of you to walk confidently and show off your beauty during the event.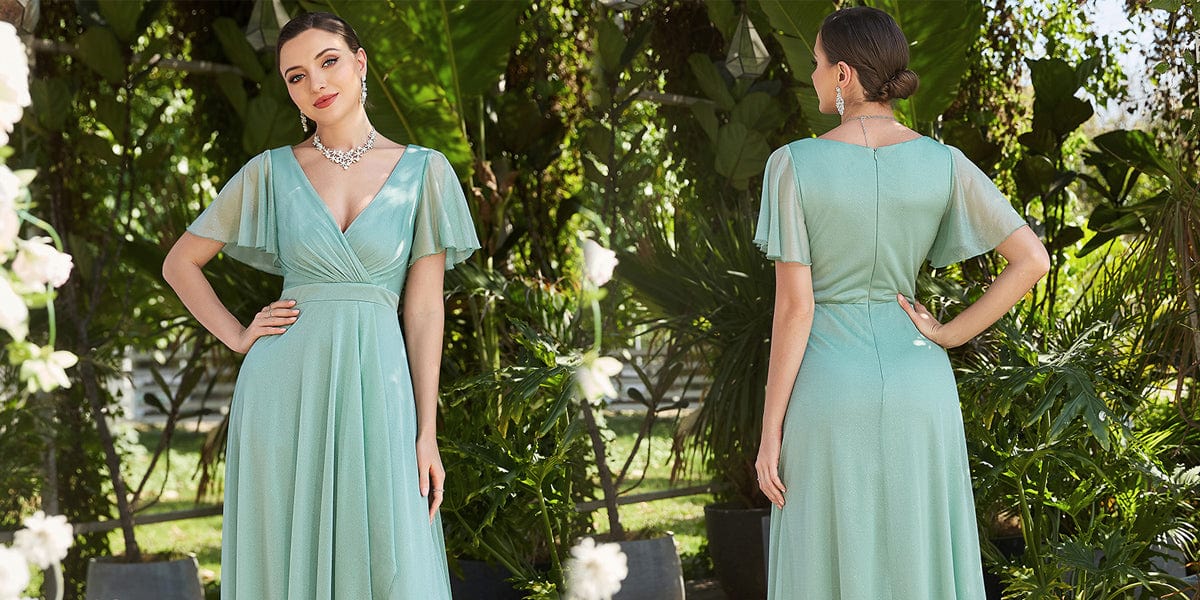 A simple yet stunning dress with a wonderful mint green color that brings the most out of your accessories. With a sparkling v-neckline rushed ruffle cut, the dress keeps it simple with all the right elements to compliment your body.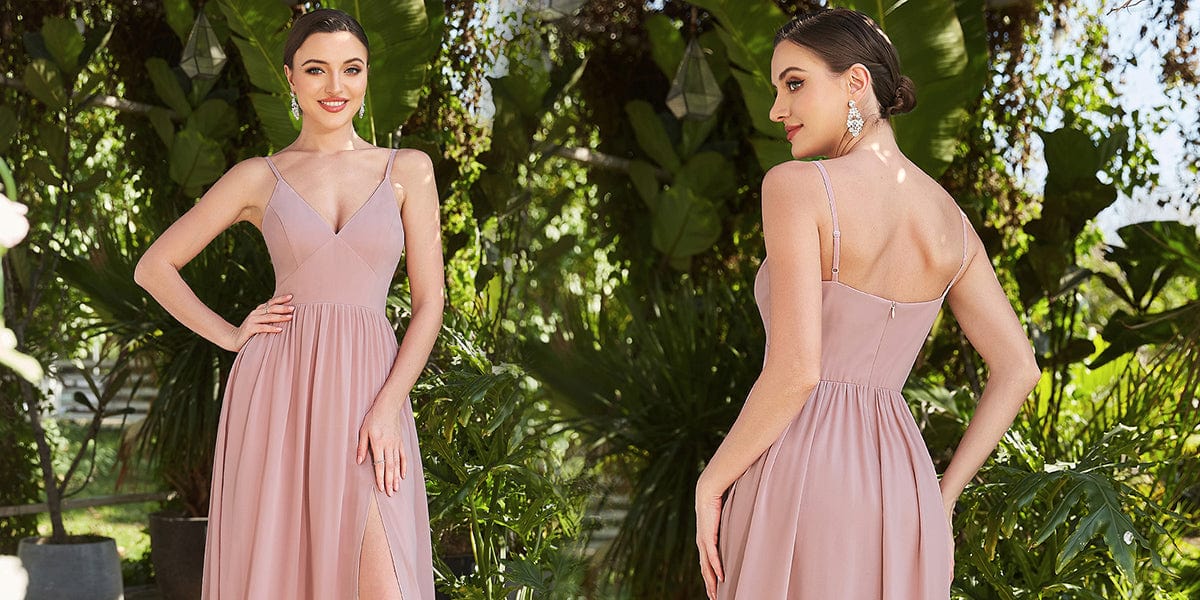 A unique and simple wedding guest dress with a seductive yet classy spaghetti strap and V-neck to show your feminine features. The dusty rose color can be easily matched with numerous accessories and is suitable for almost any occasion at any time of the day.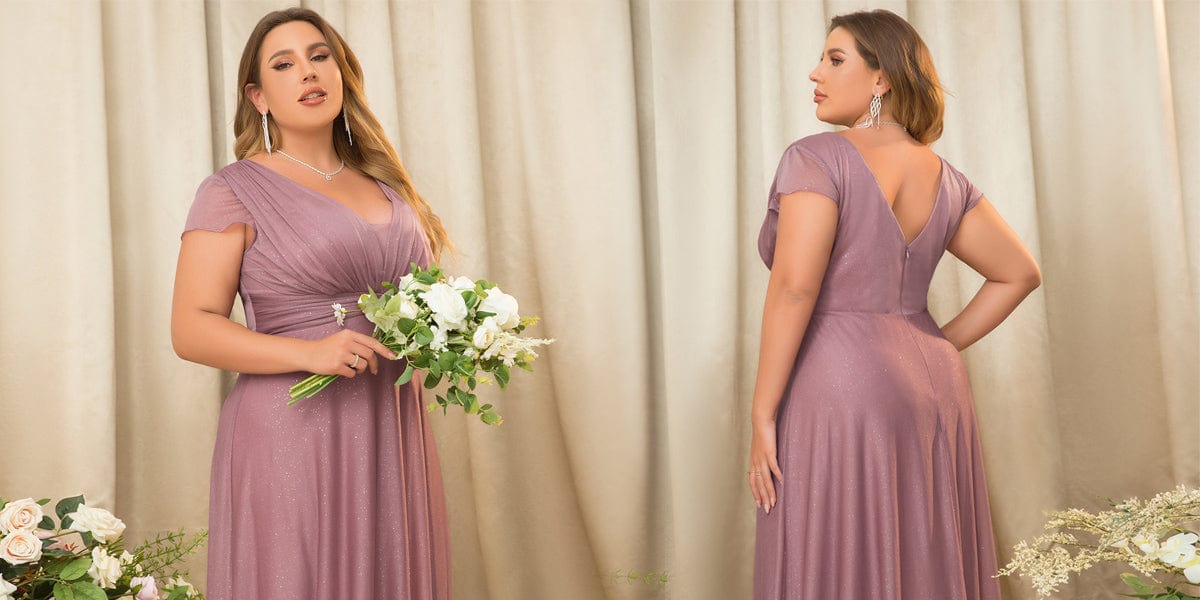 This purple orchid-colored dress with the pleated A-line cut is fit for any plus-size woman. Its wonderful color manages to perfectly smooth out your curves and compliments them to give you a huge boost in confidence.
What you are going to wear at a wedding is always a tiring dilemma. We hope we managed to make this process a little easier by offering more insight on what you need to wear as a wedding guest, what to wear if you are plus-sized, and what colours are recommended, amongst other topics. Not only that, the list provided covers a number of the most popular dresses for weddings in 2023. Always remember to wear what you feel most comfortable in at the end of the day, as this is when you will shine the most.