For so many reasons, some people have decided to have their wedding at their homes. Some popular reasons include saving cost, cultural reasons, showing off family wealth, having a dream-come-true wedding, emergency weddings, etc. However, homes have proven to be reliable wedding venues in recent years, but some challenges come with them.
Some of the challenges faced with planning a home wedding are caused by the home size, indoor or outdoor event, decorations, wedding party dress, guest size, and lots more. In a large home, the wedding can be located indoors, and you won't need to worry about a plan B in case of a weather change. But in the case where the home is not big enough to accommodate the wedding guest, you might need to make provisions considering possible challenges.
This article will discuss what it takes to have a memorable wedding at home, wedding dresses that will blend perfectly with your venue.
How to Set Up a Wedding Venue in the Open Space of Your Home
Striking between your wants and the reality of your home is the first step in setting up a wedding venue at your home. However, with the right strategy and consideration, you will need to ensure you can create a beautiful scene that will provide good pictures and create an appealing environment for your guest on your big day. The following should be considered while setting up a home wedding.
Reserve Dressing rooms
Wedding parties, as we all know, consume a lot of space. We can almost not do away with the need for different rooms for various purposes. One of the most important rooms you must locate close to you is the dressing rooms on your big day. This is essential as it removes the risk of transporting the groom or the bride, leading to wedding delays or possible postponement.
The couples need space to prep themselves before presenting themselves to the walkway. With a good space, makeup, hairdressing, and other relevant actions will conveniently happen without putting pressure on couples and the set-up team.
Utilize every possible space
Having a home wedding will not be as convenient as having your wedding at event centers. Event centers are strictly designed for parties and events. Still, homes are designed for living, so you will have to put in a lot of effort to ensure that you keep your private areas away from being invaded during the wedding ceremony. Naturally, a home wedding will be accompanied by space utilization problems. Still, you should be open to using as much space as you can to comfortably accommodate your guest and your wedding event at the same time.
Have a weather plan
It would be best if you fit reality into your wedding plan. When planning an outdoor home wedding, you must consider the possibility of an unfavorable occurrence such as rainfall or other inclement weather. It is advised you have your outdoor wedding under a tent; however, the tent should fit in your decoration and style so that you don't have an off-look.
Compliment your surrounding
Embracing and appreciating your wedding venue's unique elements is an essential step in making your big day vision come to life. As you install your decoration in your outdoor space, you should be creative and compliment your surroundings. Bring out the beauty and utilize nature as much as possible.
Elements like garden flowers, trees, natural lights, garden fences, etc., should be creatively used to ensure that you get the best out of your surroundings. Enjoy the service of your home as you make your vows.
Define activity spots
The party or wedding ceremony will be characterized by different activities ranging from entertainment, couples appearance and exit, catering services, etc. Activities would be easier if you had defined spaces for each activity. There won't be a collision of activities. And this still enhances a smooth flow of activities during the wedding ceremony.
Consider the kind of entertainment you plan to have
The importance of entertainment cannot be overemphasized. Most home weddings require some entertainment level to help put a smile and excite both couples and the audience. The dance floor should be given reasonable consideration while planning your home wedding.
Furnishing
Furnishing should be acquired based on your style, audience, and, most importantly, your available space. Furniture is, without doubt, an essential part of wedding ceremonies and must be given due consideration.
Project your style 
Everybody has a unique style or identity. Your wedding ceremony must be a projection of your taste and style as it will help bring you the hospitality you deserve on your big day. The couple's relationship and style should be integrated and protected in the wedding planning. Attention should be paid to their dreams and conceived ideas on what they wear, what decorations should be used, the color of the day, etc.
Explore your home's scenic vantage points
Some rich people choose to settle for a home wedding because they want to enjoy some family moment and sometimes show their audiences the beauty of their homes. However, it is important you explore the home's vantage points throughout the ceremony. Maximize the house's beauty, ensuring that the couple and audience capture some beautiful pictures.
Add a unique touch
Explore your creativity and aim at providing the audience with a mind-blowing scene. You will look unique and save cost by substituting your creativity for expensive items with a high sense of creativity.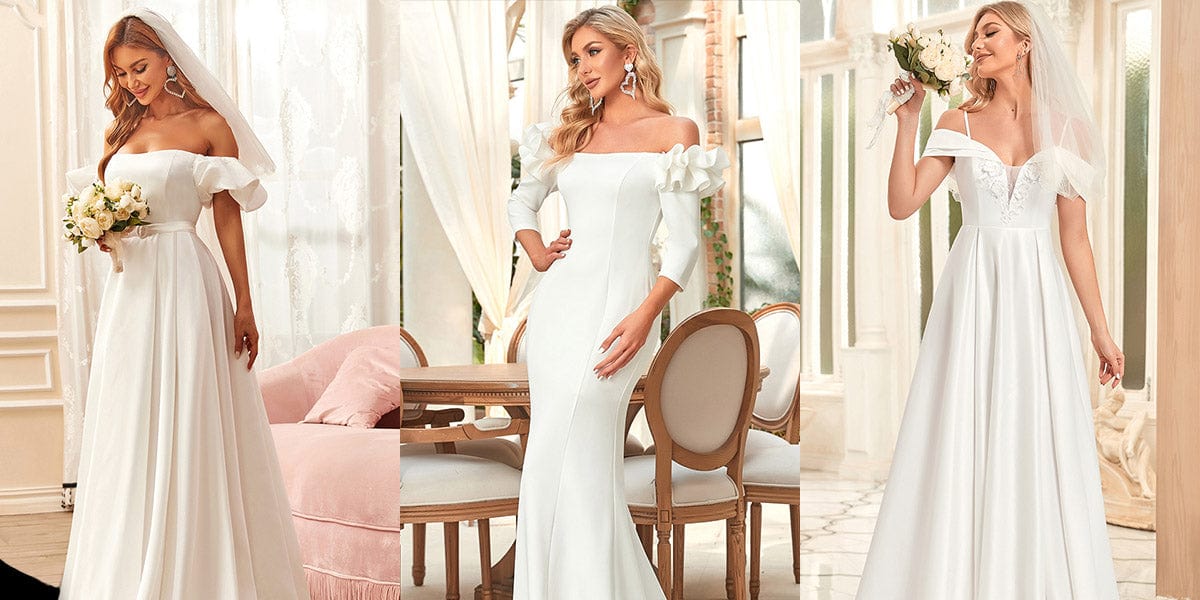 Choose a wedding dress according to the style of the venue.
The confidence and the pride of a bride are partly determined by the dress they wear. Being in a dress that fits her body type and her unique taste will put a smile on the face of the bride as she walks down the walkway. However, one of the most challenging decisions for most brides is, what dress should I wear? What color, fabric, and style is a tedious decision to make.
When choosing a wedding party dress, you must consider the wedding style. The significant advantage that comes with home weddings is it comes with a variety of wedding dresses to pick from. Some of the options include;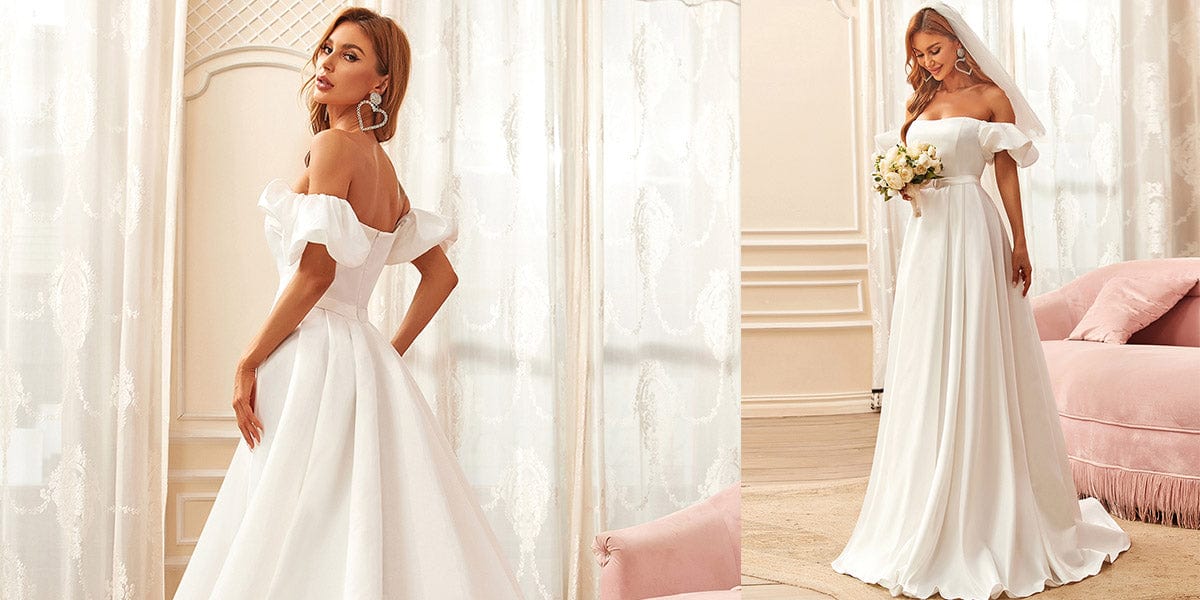 Floor-length wedding dresses
Floor-length dresses are an ideal option for home weddings. They are selected for most brides as they bring out elegance. This fantastic outfit can be fashioned to the bride's preferences and wedding style. A popular fabric used to design a floor-length dress is lace wedding dresses with sleeves. Over the years, brides have settled for floor-length dresses for their home weddings, and it is still proving to be a trend in years to come.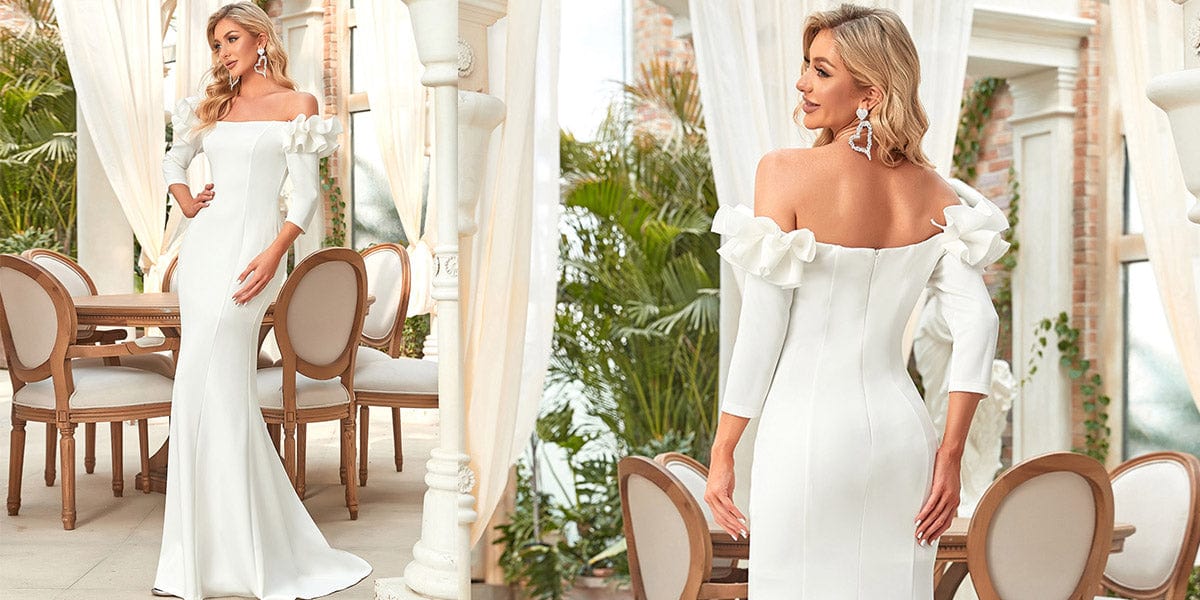 Midi wedding dresses
Some brides enjoy the simplicity that comes with midi dresses. It is popular among white wedding dresses options, and it has recently gained attention as a good fit for outdoor home weddings. Are you planning to look like a barbie on your wedding day? Midi dresses are also a reliable bet.
Boho wedding dresses
Are you looking to make your appearance on the walkway with a bit of sophistication? Boho dresses still do the job perfectly. They are mostly worn as wedding party dresses. However, boho dresses work well for different wedding venues.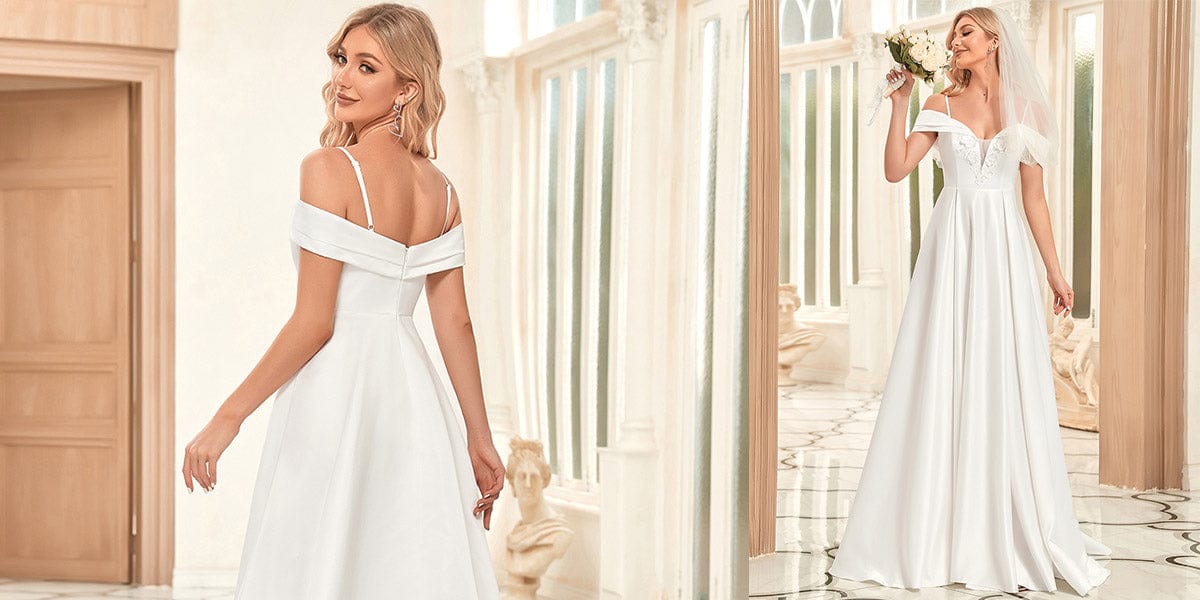 A-line wedding dresses
A-line wedding dresses are comfortable silhouette wedding dresses a bride should consider selling for on her big day. It perfectly brings out the waistlines and makes the bride look sexy. A-line dress comes with a flare that can make the bride look like a princess and instill confidence as the bride makes her appearance to make her vows. Fashion designers have found creative ways to integrate A-line with lace wedding dresses with sleeves in recent years.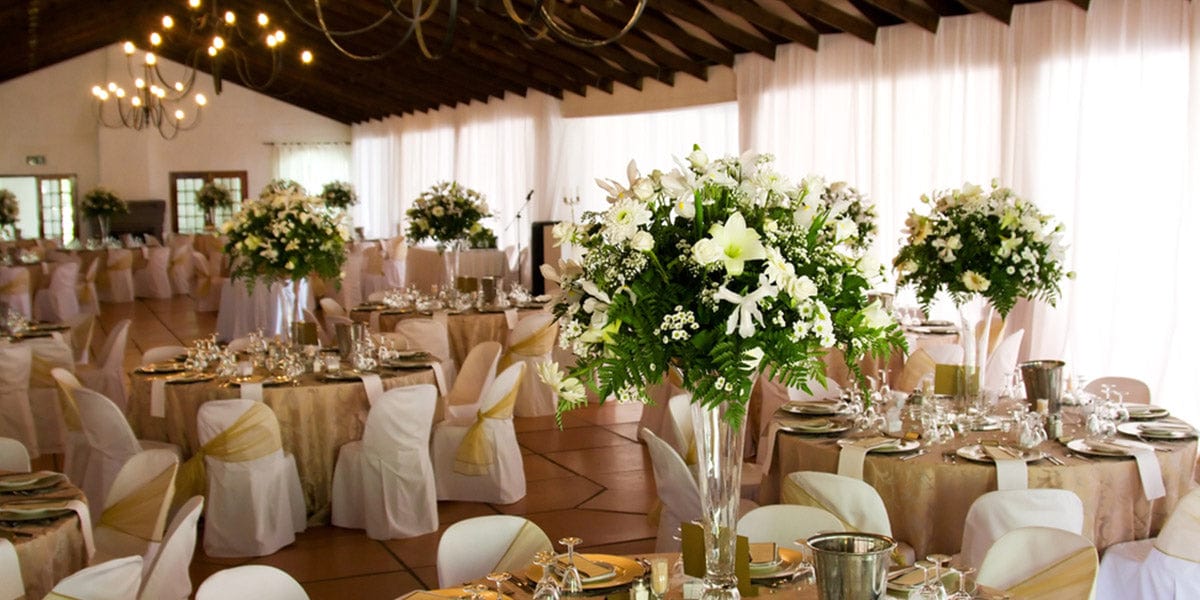 Wedding Process Guide
Wedding processes are made extremely easy in our thoughts and conversations, but the wedding process could be more troubling than some bad weddings. However, you will have a more effortless wedding than how scary some people make weddings sound with the right guide. Here are some wedding guides that will help you have the one-of-a-kind wedding you are craving for:
Set a wedding budget
This is the most important process for any wedding. By setting a wedding budget, you will be able to develop the style and decoration your wedding venue will be characterized with. It is best to avoid being drawn into the competition of wedding parties and plan your wedding according to the weight of your pocket. It is important you sit with family members to discuss with them to know if they will be contributing to the wedding financially.
Establish your wedding priorities
As a couple, you should set your wedding priorities to avoid arguments based on your similarities and differences. It would help settle on what instrument to play, serve, number of guests, the color of the day, etc. This will also make things easy for the wedding planning and decoration.
Ensure your wedding
Get the peace of mind you deserve by insuring your wedding. By insuring your wedding, you can focus on other things without paying much attention to a plan B.
Conclusion
Although wedding planning can be a tedious and challenging process, you will do it yourself greatly by taking appropriate measures. If you have settled for a home wedding, you can make it a one-of-a-kind event by ensuring you make the right decisions. It is best to have your big day in a wedding party dress that brings out your confidence.