So, you have received an invitation to a wedding, and now comes the next part and that is what to wear as a wedding guest. When it comes to choosing your outfits, there are several factors that need to be taken into consideration. They are the location of the wedding, the season, and the time of the celebration. Most importantly, it is about finding the dress that you love and are comfortable wearing it.
With so many special occasion dresses to choose from, finding the perfect plus-size dresses for a wedding guest that are right for your body type can be overwhelming. Searching for a plus-size wedding guest dress may have seemed difficult in the past but today, there are many size-inclusive options that will flatter any body shape.  Below are some fashion tips that are easy to follow before you add the dress to your cart.
Style Guide On Choosing The Right Plus Size Dress For Your Body  
There are several different silhouette styles when it comes to plus-size dresses. Each style will highlight or minimize one or more features. Below is a breakdown of some of the most common dress silhouette types and this will help you to determine which dress suits your shape and curves.
A-Line Dresses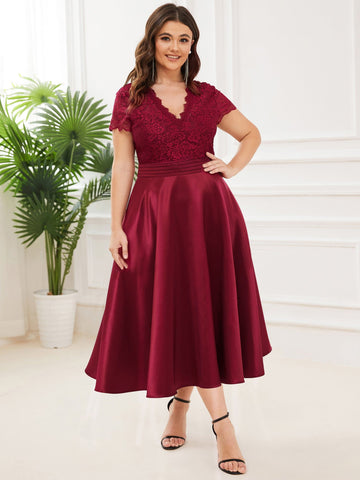 The A-line dress is a classic flattering dress design that is narrow at the top, taper at the waist, and flares out gently into a triangular shape skirt. This dress style always flatters women of all body shapes particularly curvy women and it creates the impression of an hourglass shape. For plus-size women, opt for A-line dresses that are made of cotton, rayon, and polyester rather than clingy options. Stiffer materials will be able to retain the shape of the dress. A-line dresses will minimize hips and bottoms of women with pear shaped figures. It will accentuate the waist, balances the proportions of apple-shaped bodies and create curves for rectangle body shapes.
Ball Gown Dresses

There are no formal dresses that say fairytale more than a ballgown. If you have always dreamed of a princess look, then a ballgown is what you need. The ballgown design has a tight bodice and nipped waist while the skirt flows down to a poofy silhouette. A ball gown flatters an hourglass figure. It hides the heavy hips of women with pear-shaped bodies and highlights the full bustline of women with inverted triangle shapes.
Empire Dress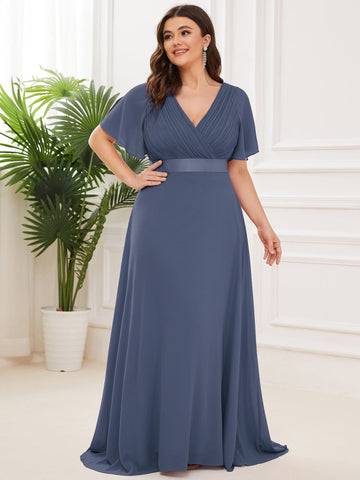 Empire dress style refers to a dress or top that cinches or gathers right under the bust line which is the narrowest point of the body. This regal Empire-style dress is flattering for shorter women because of the raised waistline that can elongate the body. It is also a recommended style for plus-size women with wider lower bodies as it draws the eye to the upper body that is narrow and also makes the bust appear curvier. Women who are curvy and petite can benefit from this versatile dress style.
Mermaid Dress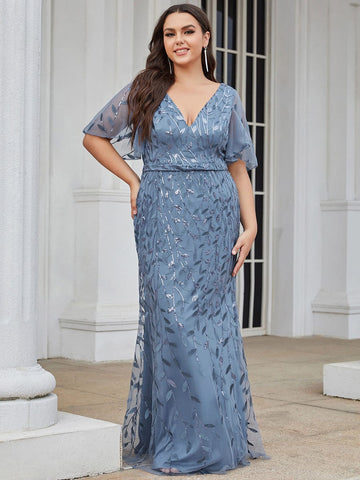 Mermaid dresses have a timeless, Old Hollywood charm to them. This dress style hugs the chest and waist with the fitted style that extends down to the knees before flaring out into a fishtail. The mermaid style creates an exaggerated hourglass figure with tapering and fitted necklines. Curvy women can show off their curves by choosing mermaid dresses that are not too clingy. The sleek mermaid dress accentuates the hips of a pear shaped figure and creates an hourglass shape.
Bodycon Dress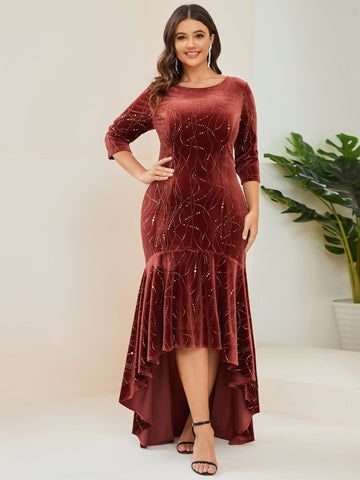 Want a dress that let you show off your fab curves? Then the fitted bodycon dress is just what you need. A bodycon dress is form-fitting from top to bottom and hugs all over, making you look smaller.  It is important to look for the right fit and avoid material that is thin. A bodycon dress with thicker material would give a more classy look that is perfect for curvy figures. Opt for a dress that hits the knee or below. The stretchable bodycon dress is great for highlighting the waist, bust, rear, and hips of a woman with an hourglass body shape. Women who are bottom-heavy should look for a bodycon dress in the bottom size as the stretch will also help the top to remain fitted. If you are still not sure if you would look good in a bodycon dress, you can get body shapewear to wear underneath this dress to smooth out the curves.
Sheath Dress
Sheath dresses fall straight from the shoulders and do not have a defined waistline. This dress style is a great option for women whose shoulders are wider than their waist circumference such as rectangular and apple-shaped bodies.
Fit & Flare Dress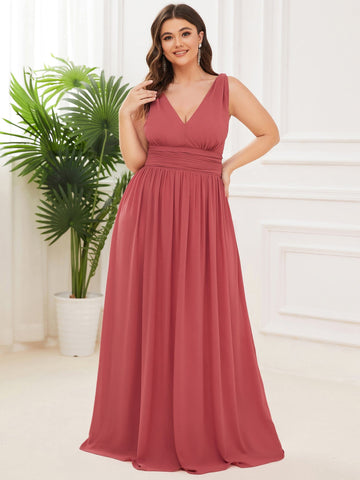 Fit and flare dresses are fitted on the bust and flare out at the waist. They complement women with an hourglass shape, who are heavy on the midsection and bottom.
Off-The-Shoulder Dress
The off-the-shoulder dress is designed to show off the neck and cleavage. This dress style is great for balancing out women who have more narrow shoulders than their hips. An off-the-shoulder dress with an A-line silhouette can create an hourglass figure for women with a rectangular body shape.
Wrap Dress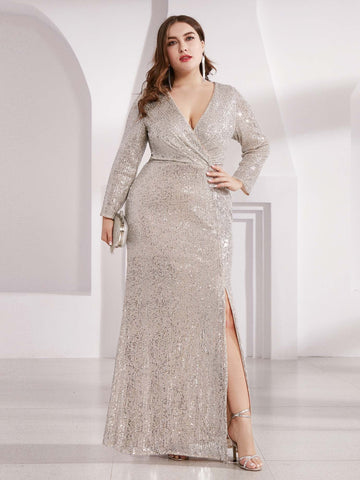 Wrap dress takes the crown as the best dress style for plus-size figures. It features a wrap design that defines and cinches the torso to create a beautiful, hourglass effect.  A wrap dress is also super flattering for bigger busts, as it offers more flexibility with the fabric than an ordinary neckline.
Maxi Dress
Maxi dresses pretty much work on all body types. These long and flowy dresses are great all year round and if chosen correctly, they can hug all the curves in all the right places to create an hourglass figure. Maxi dresses are especially ideal for women with longer torsos or women with more masculine figures as this silhouette creates a feminine shape. Do keep in mind to maintain a defined waist and avoid too loose maxi dresses. A maxi dress with a side split can break up the bulk of this dress style. An open neckline at the top also helps to offset the long length of this dress.
Asymmetrical High Low Dress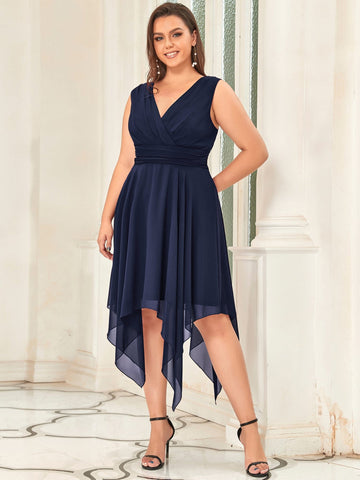 A dress that features an asymmetrical hemline is ultra-flattering for a curvy woman because it creates a diagonal effect which makes the woman look less big.