It might be nearly as difficult to choose the ideal bridesmaid dress as the actual wedding dress. One woman's sense of high fashion may be another's image of wardrobe hell, and even while one may believe that pink looks good on everyone, someone may not share your opinion. How then do you make that crucial decision?
The trend in bridesmaid outfits? They don't have to be something you just wear occasionally (now, a dress with a midnight expiry time is a dress that will quickly date). Neither must be a soft pink. The most stylish brides are pairing wedding white with anything from soft dove grey to smoldering black. The best update, then? There are many inexpensive solutions on the high street that will look stylish on the big day and in the pictures.
Consider the following bridesmaid dress suggestions:
Create a reusable dress.
Ensure that you will look decent.
Follow your budget.
Best Stores For Bridesmaid Dresses In Brighton
The O Zone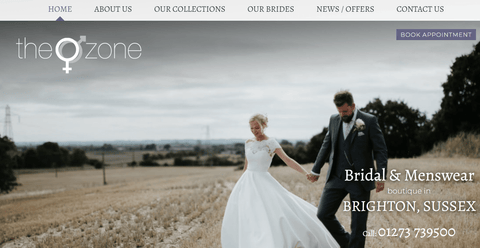 Everything for the modern bride, groom, and bridesmaids can be found in this bridal and menswear boutique. They assist you in finding the ideal bridesmaid dress, business suit, or wedding gown. You may buy a wide variety of wedding dresses from British and international designers on two levels in Brighton's North Laine.
Blessings Bridal And Occasion Wear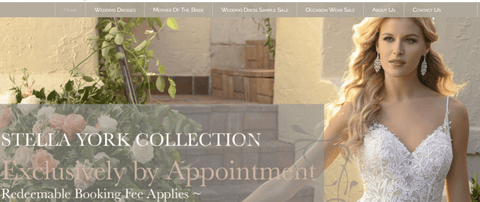 Blessings is an independent, family-run bridal and occasion wear boutique located in Brighton, East Sussex's lush West Dene neighborhood. Leading designers and producers, have an extensive collections available. Make a reservation to visit one of their chic boutiques for exquisite, traditional, and contemporary wedding dresses, as well as Mother of the Bride, Mother of the Groom, bridesmaids and Occasion Wear. You may expect to receive a courteous, professional service in chic, secure, and welcoming settings.
Rock The Frock Brighton

A stunning, cozy setting where you can try on a huge variety of stunning clothing. A contemporary bridal boutique called Rock The Frock specializes in fashion-forward designer wedding gowns, bridal separates, wedding jumpsuits, and vibrant and dip-dyed wedding dresses. Their staff is incredibly helpful, interesting, and knowledgeable. If you want something unusual and want to locate the ideal bridesmaid or wedding dress, go here!
The Bridal Atelier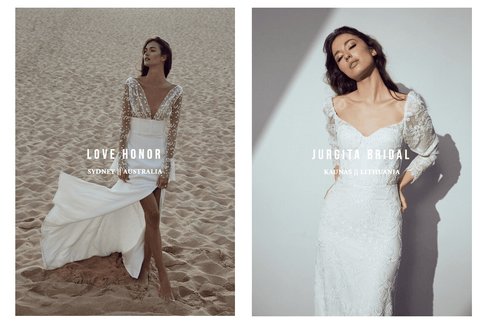 A true magician in every sense. Roxy is a specialist in making a vintage dress fit perfectly. They provide custom bridal gowns, bridesmaid dresses, and designer wedding dresses, if you're looking for wedding dress adjustments then this is definitely the place you should go for.   
Dig For Victory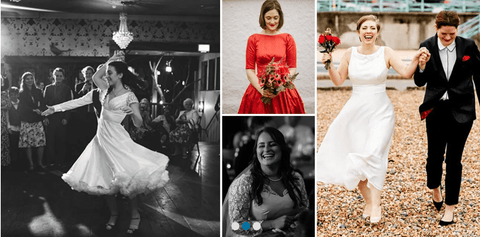 They provide amazing service and have such talent that they can take your ideas and turn them into the ideal, exquisitely fitted dress. These dresses are of incredible quality and are all one of a kind. But their customer service is what actually makes them stand out.
Stacees.co.uk               
The foundation of the wedding party is the bridesmaid team. These dresses have distinct trains, different backs, different sleeves, and varied lengths. They come in a range of colours, so it is worthwhile to go over the colour alternatives provided on the page for that particular dress if you like the dress displayed but not the colour. They have bridesmaids' gowns broken down into blue, green, silver, brown, yellow, pink, and navy if you're seeking for a specific colour.   Additionally, they provide convertible dresses, bridesmaid dresses that match, bridesmaid dresses that are short, midi-length, or long, bridesmaid dresses for little girls, and gowns that are on trend for 2022. It makes sense that your ideal bridesmaid dresses are among this many options, just waiting for you to find them!
Ever-pretty.co.uk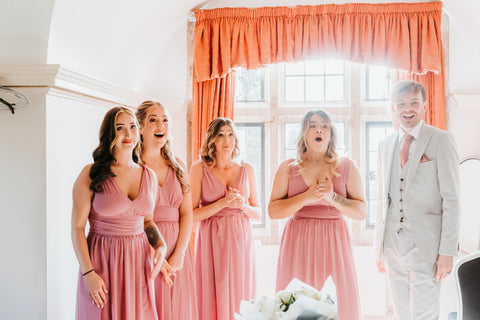 The best place to find fashionable dresses in a variety of styles and superb designs made from high-quality materials. Every occasion is perfectly attired by them. Pick Ever-Pretty for lovely, high-quality options in accurate sizes at cost-effective pricing. You can get a stunning garment here that matches your unique style and spending limit. The finest aspect of purchasing from Ever-Pretty is that your garment will arrive sooner than you anticipated.
Jjshouse.co.uk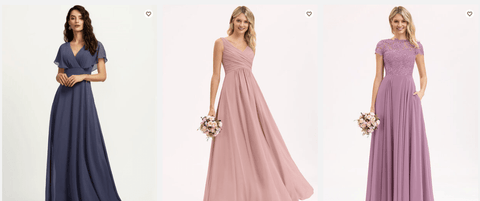 Find a bridesmaid dress that will fit you well for the wedding. Here, you will be finding all sorts of colors and designs that will match your taste. Not only that, but it is based on a fantastic location to give you great deals. While you be finding all these things accessible, professional and enthusiastic service will be provided to you. In addition, all the customers get quick shipment and simple returns.
White Leaf Boutique                                 
We heartily encourage all future brides and bridesmaids to visit White Leaf Boutique. The selection of dresses is extensive and exquisite. The employees are extraordinarily accommodating. They make certain that your dress fits precisely and that all the finishing details are present. The proprietor is very approachable and knowledgeable. She assists you in finding a dress that complements your figure and fits your preferences.
WED2B Brighton                                
WED2B is a designer outlet bridal store with hundreds of high-end wedding gowns in stock. They are a bridal company that stands out since they have every dress in-store, so you can pick the ideal gown regardless of your size or style and take it home the same day! They provide a walk-in service, and their inventory of designer items is constantly updated. They sell flower girl and bridesmaid dresses, bridal accessories, and gifts in their boutiques, which are spread all around the country.