Navy blue bridesmaid dresses

are a popular choice for weddings in 2023
Picturing your bridesmaids in stunning navy gowns? This timeless color is a favorite among brides-to-be all across the world, and with good reason. Navy is a timeless and elegant hue that pairs well with a broad range of wedding themes and color palettes. Navy blue bridesmaid dresses are an easy way to give a sense of elegance to your wedding party's design, whether you choose a classic style or a modern cut.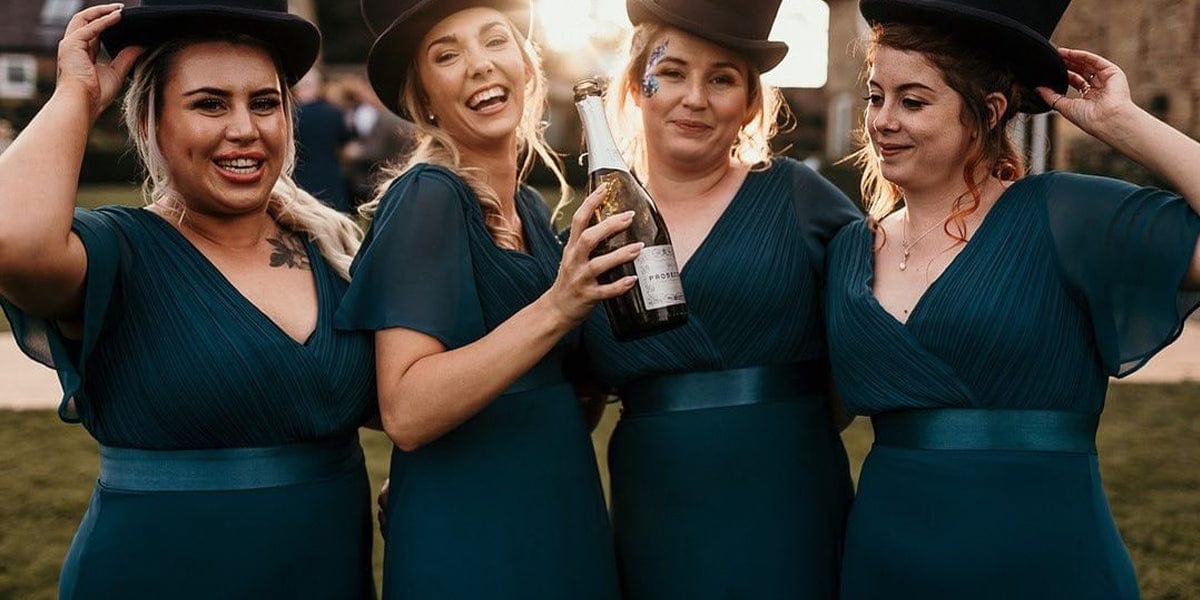 Although navy blue bridesmaid dresses won't make as much of a statement as a red dress, they will draw enough attention. Everyone has their body type and clothing preferences, yet navy blue has a highly universal hue that flatters practically everyone.
We've got you covered when it comes to finding the ideal navy blue bridesmaid dresses. We feature a dress for every member of your wedding party, thanks to our large range of attractive Bridesmaid dresses.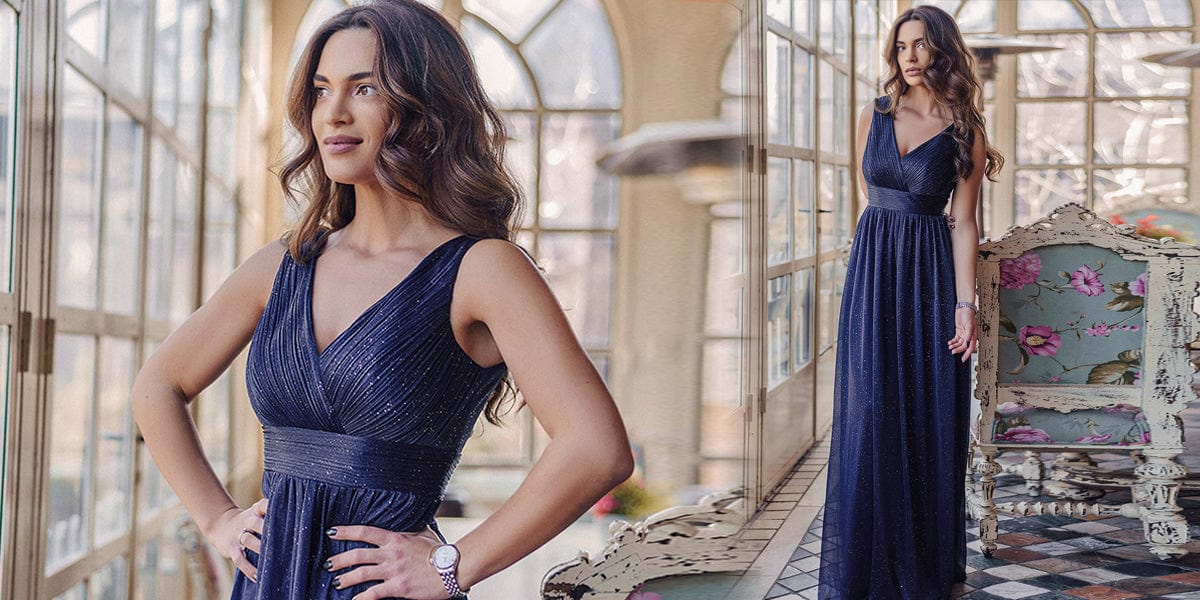 Navy blue bridesmaid dresses are ideal for both informal and formal weddings. Dark blues have grown increasingly fashionable throughout the years owing to their complementing tone, and the color palette frequently complements the groom's and usher's suite choices.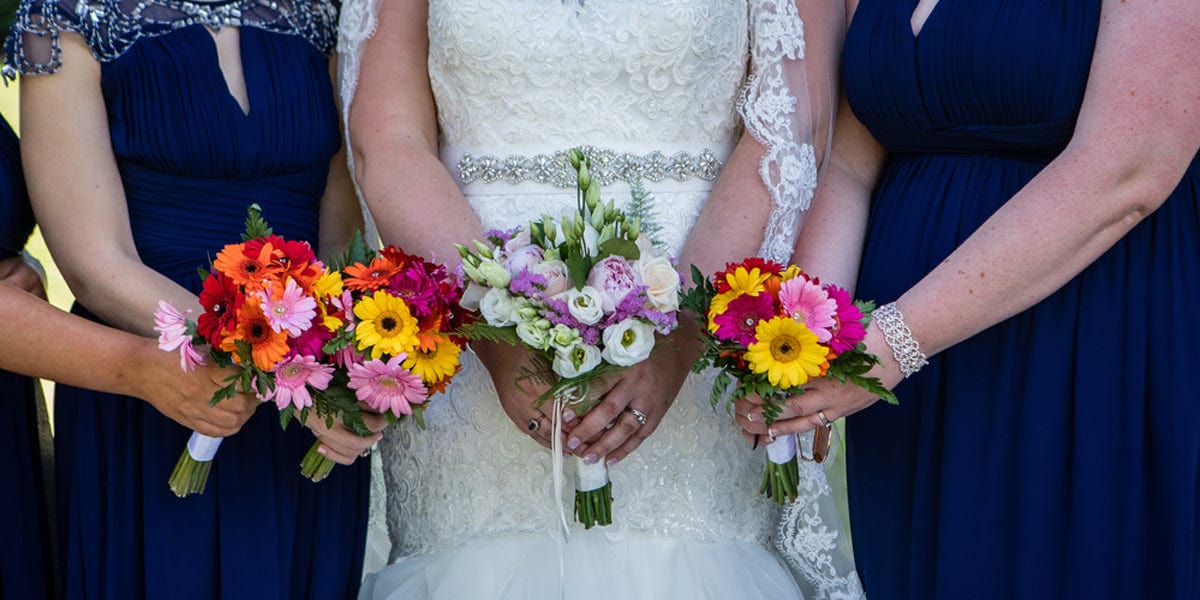 Styling your bridesmaids' dresses can be simple if you choose navy blue bridesmaid dresses. Navy blue is also a classic color for a spring wedding guest dress. Silver shoes are the perfect color shoes to wear with a navy blue bridesmaid dress, yet classic nude or black can do just as well. In general in summer, go for light tones, while in the winter, go for dark tones!
For bridesmaids, we suggest keeping your accessories in a nude/gold/bronze tone range if you're wearing nude heels. It'll all appear coordinated and stylish. Strong, large earrings will anchor the ensemble, while a beige or nude handbag will tie it all together.
Remember to layer if you're cold. It's all about layering various patterns, so don't be afraid to go bold or color block with a coordinating sweater. Fashion may be a guide, but style lasts a lifetime, so pay attention to yourself and know exactly what you want from this outfit.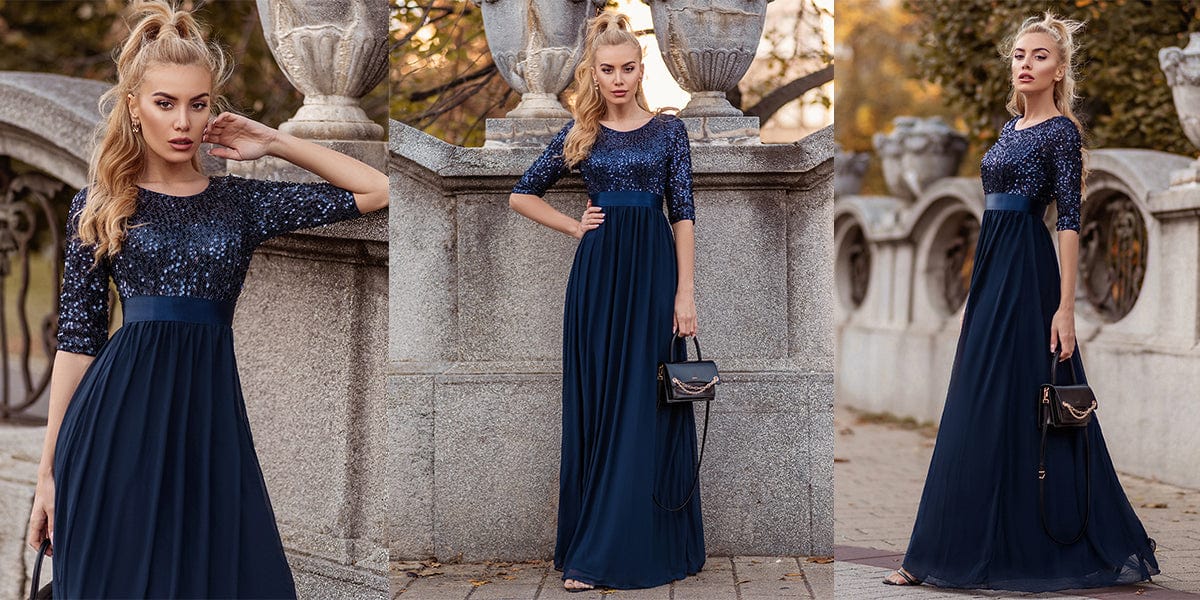 The possibilities are unlimited when it comes to choosing a makeup look to go with a navy blue bridesmaid dress. The sky's the limit with this diverse but timeless color. Go dramatic with a smoky eye or keep it sharp and fresh with a bright red lip if you want to dress it up.
There are many different styles of navy blue bridesmaid dresses to choose from, so you're sure to find one that suits your needs. There is a dress for everyone, from strapless to halter. Take a look at these 5 stunning navy blue bridesmaid dresses.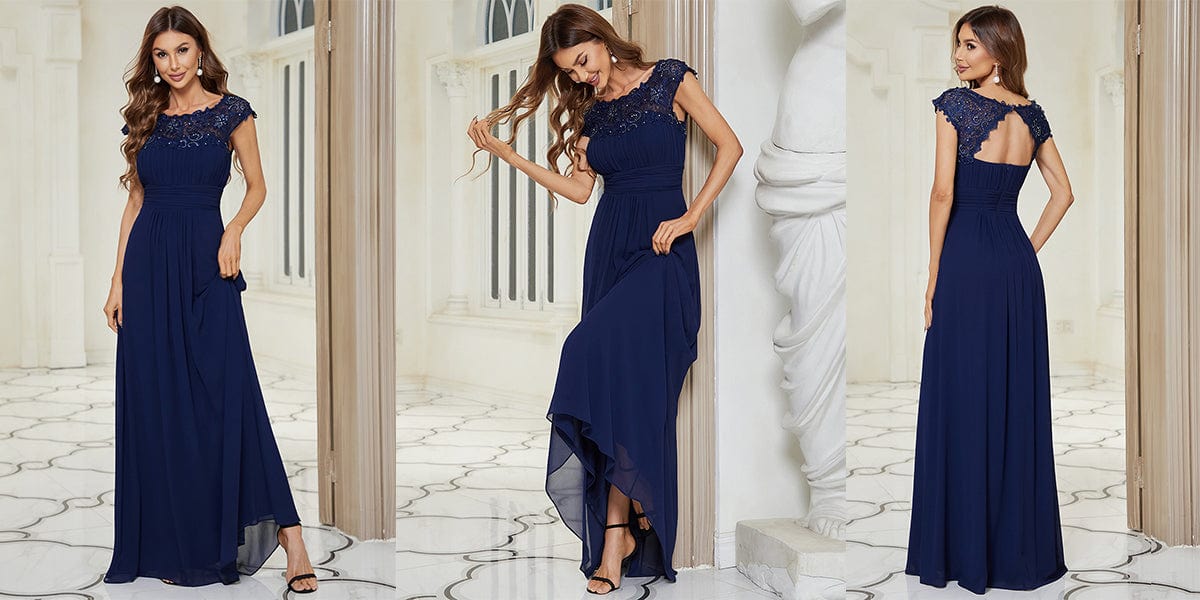 Long maxi dresses sometimes are the most elegant and classy a woman can wear to a special occasion. The long lace cap sleeve bridesmaid dress is a piece of art with its upper shoulder area filled with breathtaking embroidery. its overall cut compliments your figure and wraps around your curves perfectly to give you all the feminine power you need to stand confidently and step out into the wedding venue with a smile on.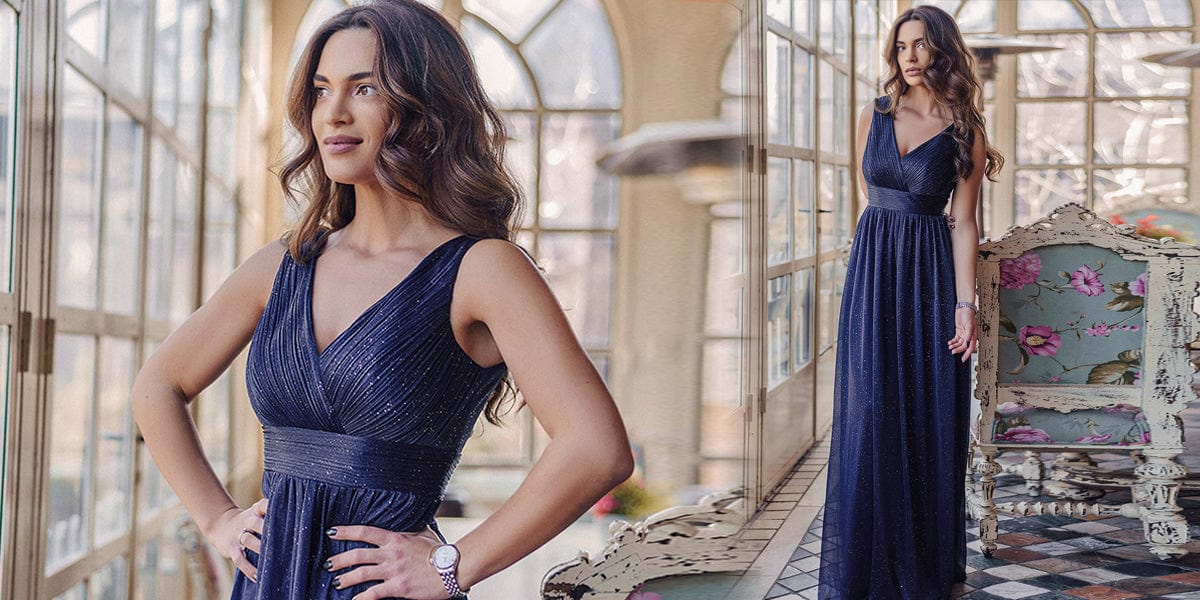 The stars are why the sky is so beautiful at night. Just sparkling dots spread out on a blank dark canvas for everyone to enjoy its beauty. Now imagine if you had the chance to wear that to your special occasion? Our double V neck sparkly evening dress allows you to wear a tremendously beautiful outfit that can be complemented with all kinds of jewelry to compliment the natural sparkles of the dress.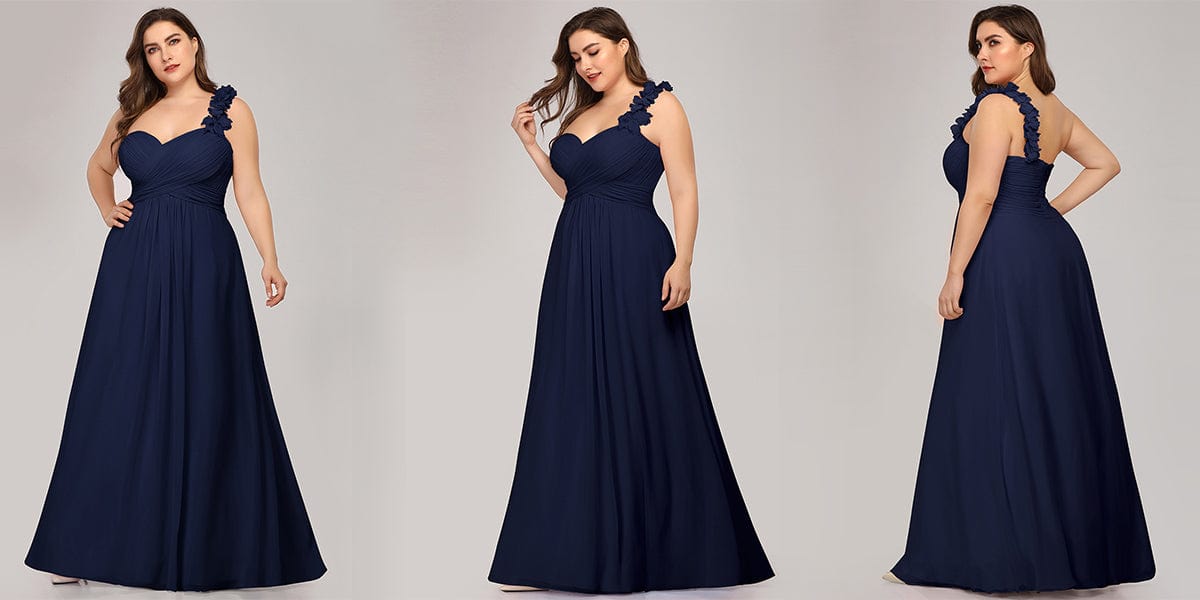 An astonishing chiffon one-shoulder long bridesmaid dress that looks incredible on all body types. It complements your curves elegantly while putting a touch of class with the flower patterns on the one shoulder strap. If you want a calm and simple dress to choose for your occasion, look no further.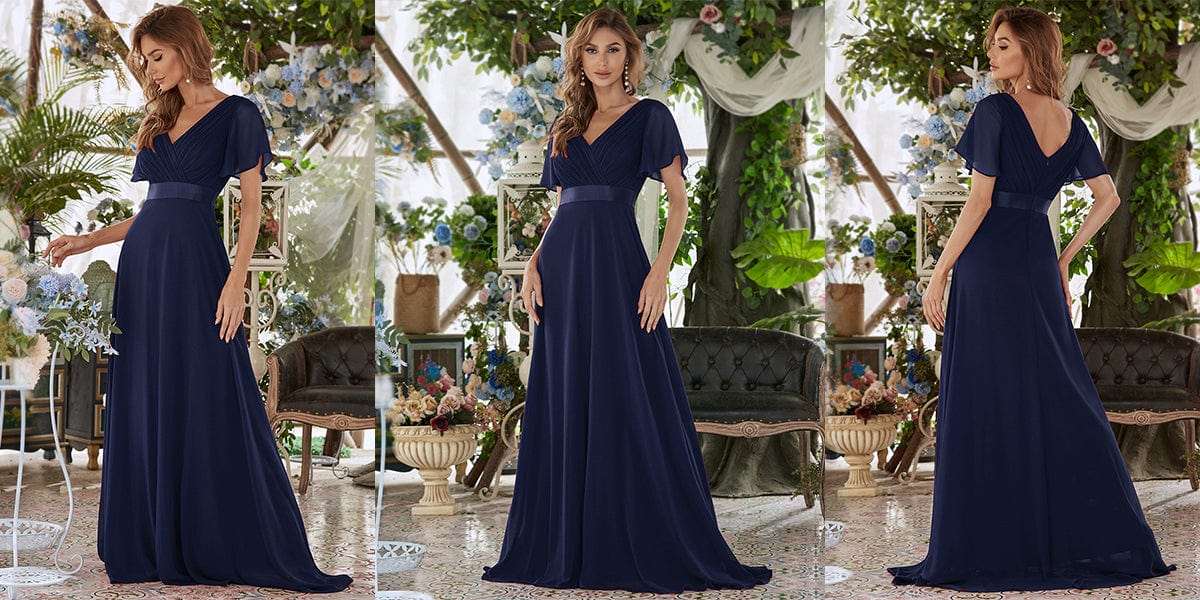 The chest area in any dress is one of the most important aspects of choosing your perfect outfit. The long empire waist bridesmaid dress features a short flutter sleeve that looks tremendously flattering. The empire waist compliments your figure and wraps around your curves to let you feel confident walking around the floor.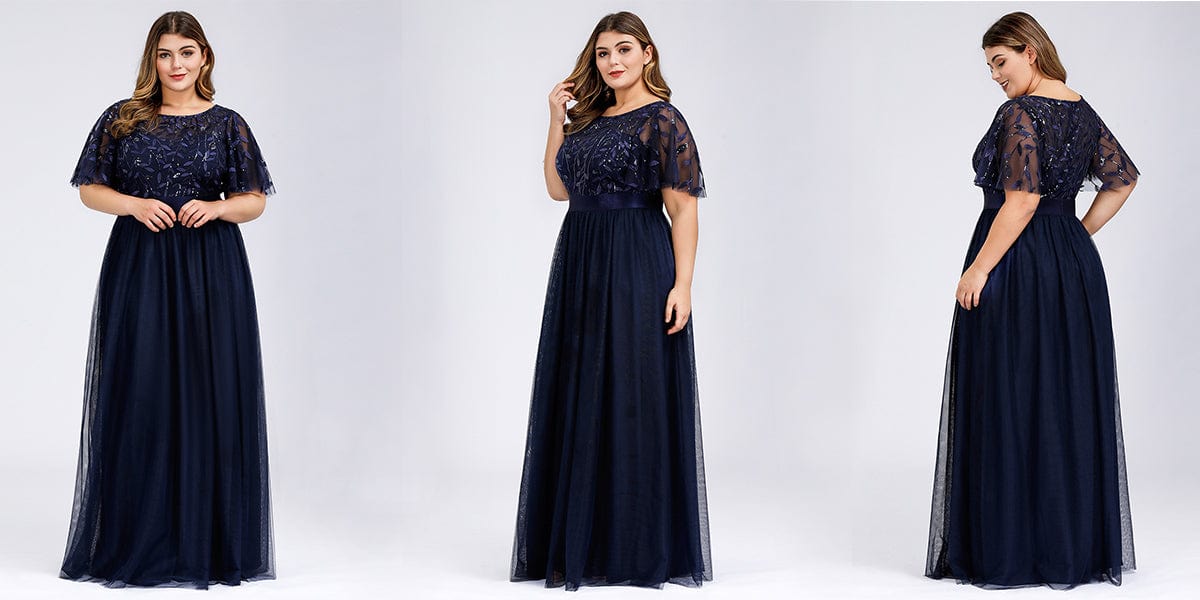 Similar to our Blue Romance but with eye-catchy embroidery art across the chest, the women's A-line short sleeve dress is your choice if you want a perfect mix of simplicity and elegance. Not only that, it is suitable for romantic occasions with your loved one or even casual parties and cocktails.
Choosing the perfect bridesmaid dress will always be difficult, and it is natural for you to take the time to pick the most suitable for the occasion as well. The above list of top 5 navy blue bridesmaid dresses should come in handy for you to pick one. Make sure to consider the occasion, your body type, and the time of the event in making your decision.